New digital marketing resources for Jumpstart and Core Set 2021 are now available! Download these resources now for a quick, easy way to promote all things Jumpstart and M21, from advertising the extended-art Buy-a-Box promo to helping players download Magic Companion.
You can grab all of these resources here right now.
Here's some of what you'll find when you download, starting with Jumpstart.
Jumpstart: How-To-Play Handout, Web Banners, and Social Media Images
Jumpstart is closely tied to Core Set 2021, but it's a stand-alone product, with almost 500 reprints, 37 new cards that are legal in Eternal formats, and basic lands with magnificent art printed for the first time in Jumpstart boosters.
Don't forget: You can schedule a Jumpstart Launch Party in Wizards Event Reporter or Wizards EventLink at any point over the event weekend (July 17–19). On the day of your Launch Party, run an all-day "Player List Only" event. (These events do not and will never count toward your store's metrics. Wizards in no way encourages WPN members to run events.)
Jumpstart is a completely new way to experience Magic, and your players may want some help learning how it works. That's where this handout comes in.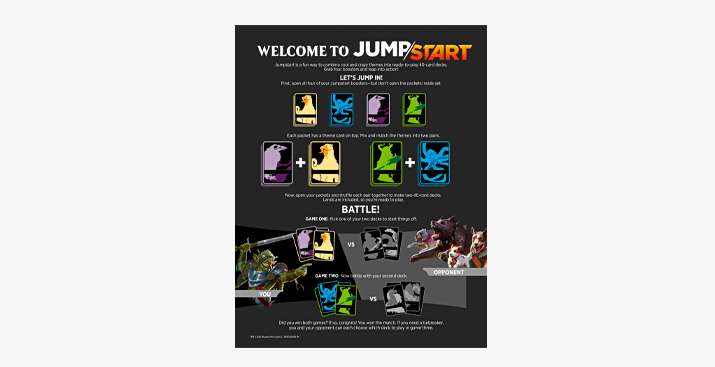 This handout gives a run down on how to play Jumpstart and the format for your Launch Party.
Display the how-to-play handout in your store for your Jumpstart Launch Party or share copies with players who buy boosters for an at-home Launch Party.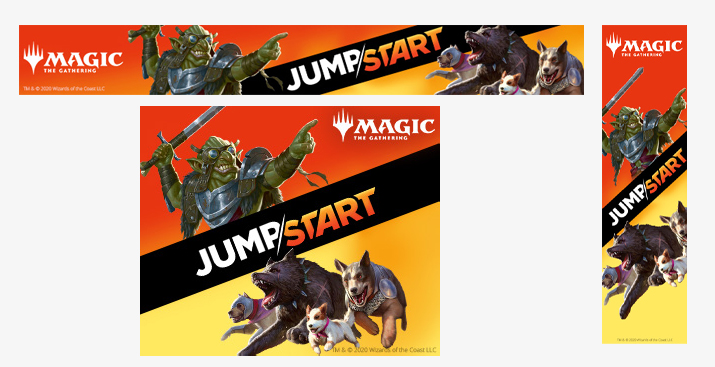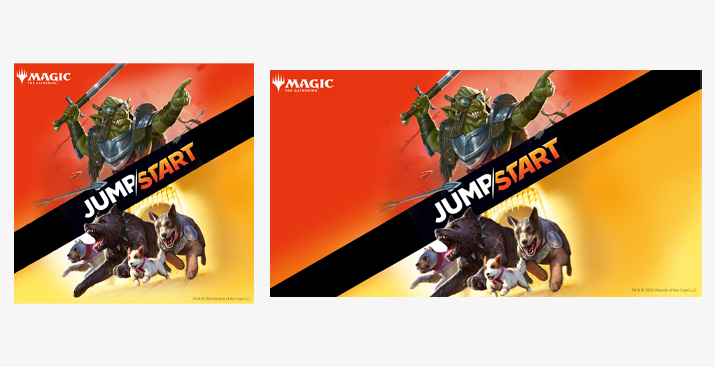 Advertise Jumpstart on your website and social media pages with these customizable images.
Core Set 2021: Buy-A-Box Promotion Ads, Key Art Poster, Oversized Art, and Commander Nights Ads & Achievements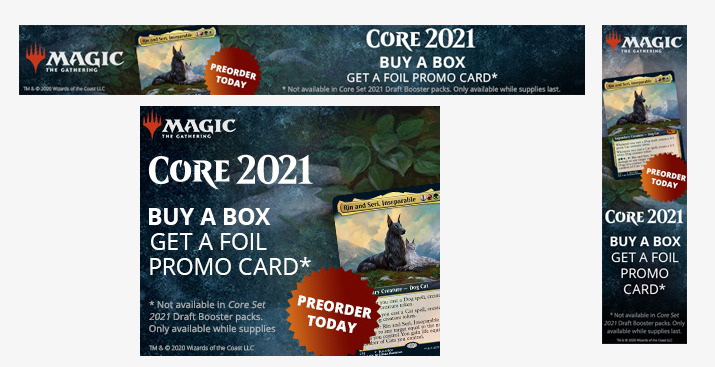 Showcase the Core Set 2021 Buy-a-Box card, Rin and Seri, Inseparable, on your website and social media accounts. This Buy-a-Box card features extended art of Rin and Seri—a card style otherwise only found in Collector Boosters. Make sure your players know they can grab this collectable card from you.
Don't forget: starting at Prerelease, Buy-a-Box promos can be handed out to anyone buying a Draft Booster box or six Prerelease Packs. You can learn more about this Buy-a-Box promotion here.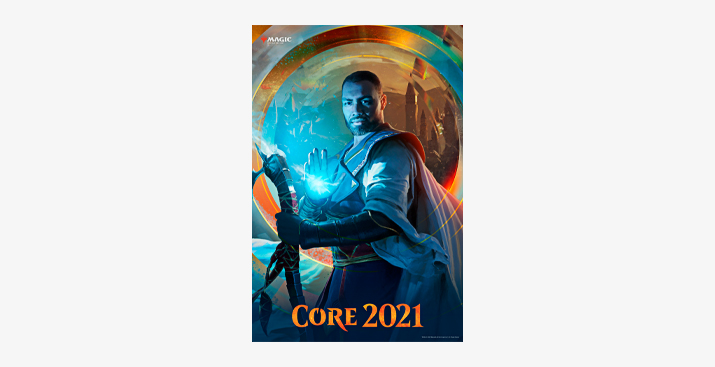 Key art for M21 is available as a poster, social media images, and website banners for wherever you want to advertise the new set.
Use these oversized posters to advertise in-store play if you're currently hosting events.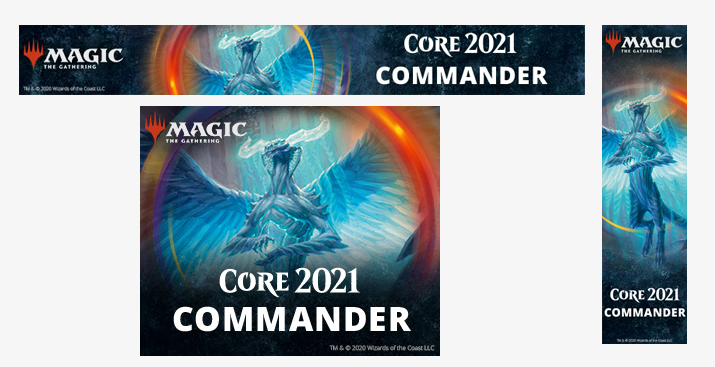 For M21, you can schedule Commander Nights multiple nights a week to offer more opportunities for Commander play. Advertise on your website and social media.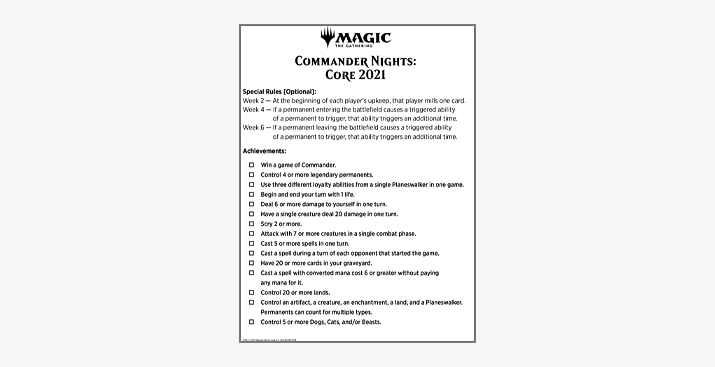 These achievements and rotating rules add a unique twist to Commander games during the week. Find out more here.
Sign-Up Sheet with Companion Access and Other Evergreen In-Store Materials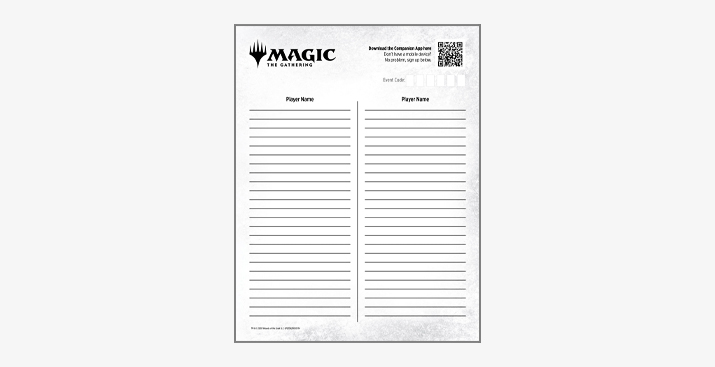 This new sign-up sheet has a QR code for players to scan and download the Companion app, which works with EventLink to notify them of pairings and lets them report their results right from the app.
Plus, other evergreen materials like the player path infographic, match slips, and table numbers are available to download now.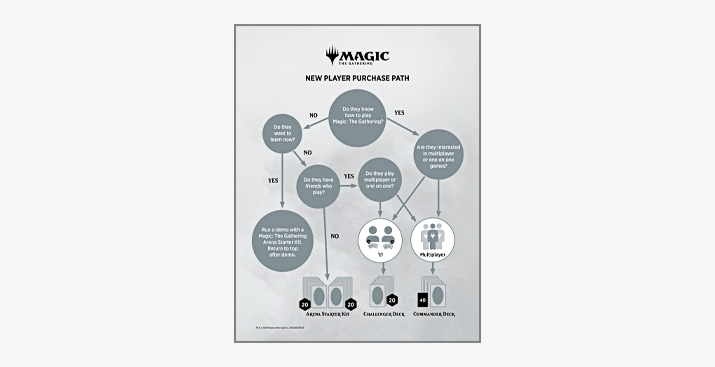 Download these marketing resources now by clicking here!