Innistrad: Double Feature is on the horizon—and scheduling for the WPN Premium Preview Event is now open in Wizards EventLink! Schedule your event early and start spreading the excitement with your players—they won't want to miss out on this limited black and white showcase set.
During the event, stores can use this haunting homage to classic horror for Draft or Sealed events, or for prizing. It's a great opportunity to welcome players back to your store to celebrate the best of both Innistrad: Midnight Hunt and Innistrad: Crimson Vow.
To add to the fun, participating players will receive a promo card while supplies last: Endless Ranks of the Dead!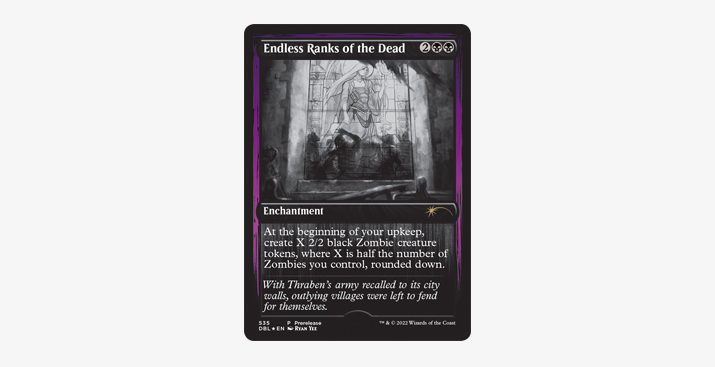 Your allocation of Innistrad: Double Feature product will be based on your store's metrics, if applicable. This allocation is separate from release and can be sold at release as normal.
The curtain rises on this spook-tacular set soon—don't get caught without scheduling your exclusive event! Scheduling only takes a few minutes, so head over to Wizards EventLink today!