Competitive Magic traveled into new and promising terrain in 2019. And like any journey into unfamiliar territory, it taught us some important lessons.
Those lessons have helped us shape a new vision for competitive Magic. We're thrilled to share that vision with you today.
The new system delivers more events for WPN members and reduced barriers to run them, a guaranteed qualifier event for WPN Premium, and an entirely new way for any store to host one, above and beyond the existing opportunities.
Not to mention some stone-cold knockout promo cards to support it all.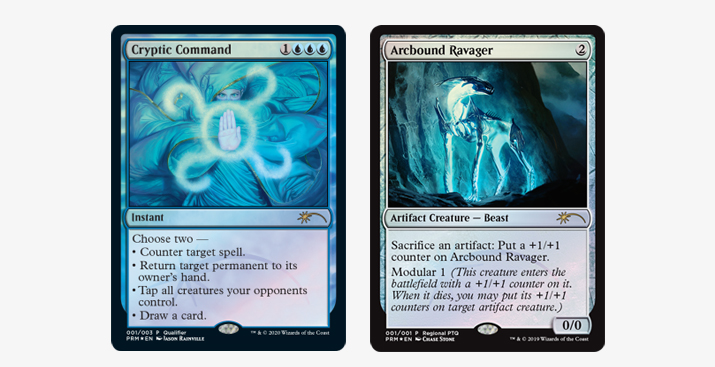 Let's dive in.
Introducing the Players Tour
The Players Tour is a reimagining of competitive tabletop Magic, built to scale with today's bustling competitive Magic scene. Our vision is that if a fan wants to compete in a high-level Magic event every week of the year, they can do it.
The player journey starts at a qualifying event, which could earn them a spot at the Players Tour—their choice of one of three regional events (one in the Americas, one in Europe, and one Japan/APAC). Every Players Tour will have an average prize pool of $200,000.
Then, the top players from across those events will face off against the Magic Pro League (MPL) to compete for a $250,000 prize pool in the Players Tour Finals.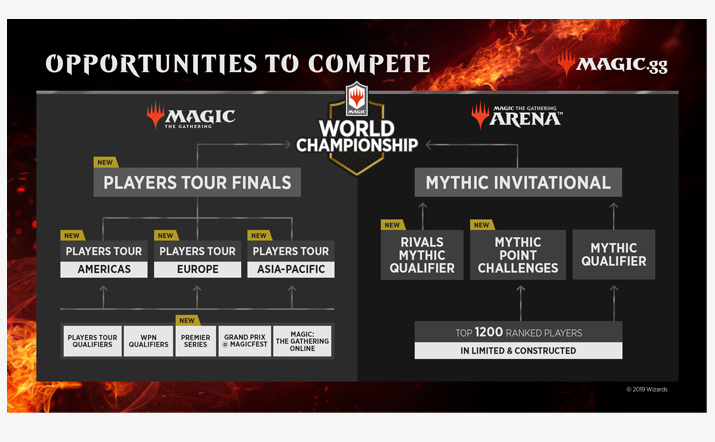 But before any of that comes the qualifying round—which is where WPN members come in.
Two Ways to Host a Qualifier
There are quite a few ways for players to qualify for the Players Tour, including two at the store level: Wizards Play Network Qualifiers and Players Tour Qualifiers. The first is like the existing MCQs, but with reduced barriers to help put them within reach of all WPN members. The second is completely new.
Here's how to get them.
Wizards Play Network Qualifiers (WPNQs)
With WPN Qualifiers, we've taken the existing WPN-level qualifying event (MCQs), and massively improved it: there are more slots available for WPN members, there's no capacity requirement, and organizers can run preliminary events. More on that shortly.
But first: if you're WPN Premium, you will be guaranteed a WPNQ.
Yes, add this to the ever-growing list of WPN Premium benefits: reach WPN Premium and you can run one WPNQ per Players Tour—so three slots a year. We'll notify WPN Premium via email when the first round becomes available in Wizards Event Reporter (it'll be soon).
These events will start in October. Sign up you'll receive 32 promotional copies of Arcbound Ravager to use as prizes.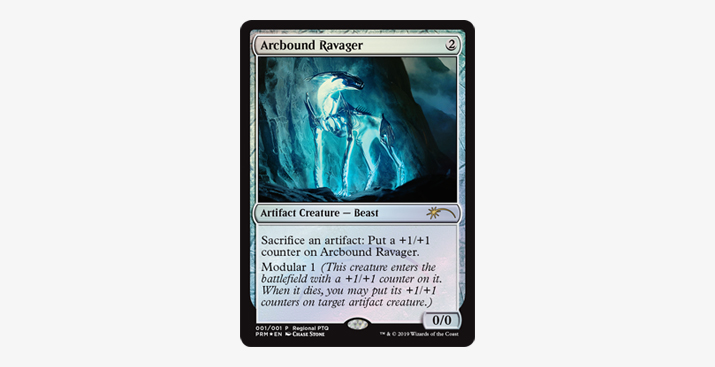 And it only gets better from there. The following round will start in January—and it'll come with Cryptic Command.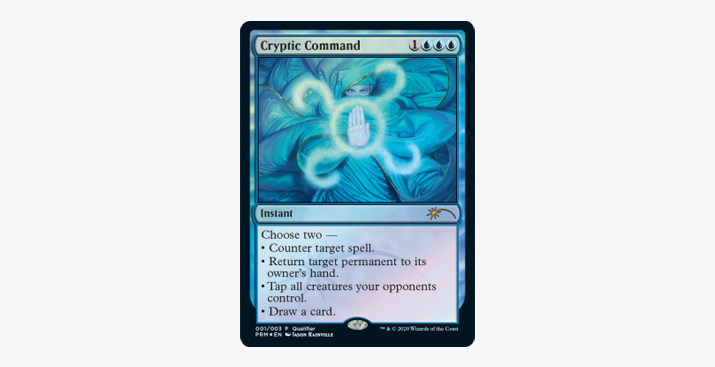 Not WPN Premium yet? No problem. We've got you covered.
You can apply for a WPNQ right now using this form. The application process is the same as it's been for MCQs, but with a few new details to help make it easier to manage the event.
First: there are more slots available. The new system delivers twice as many qualifying slots for players, which means more slots for stores. Good news all around.
Second: we've removed the capacity requirement. So, if you've been limited by the size of your store, that's one less barrier.
Third: you can run preliminary events. This especially important given the removal of the capacity requirement: if your store can't handle a 100+ player WPNQ, you can make it invite-only, with public preliminary events feeding into it.
Players Tour Qualifiers (PTQs)
In addition to WPNQ, there's a whole new way for WPN members to participate: Players Tour Qualifiers.
WPN members and other organizers who want to run Player Tour Qualifiers can license a package from Wizards of the Coast that includes a Players Tour invite, a stack of promo cards (Cryptic Command!), two cases of booster boxes, and exclusive marketing materials made just for PTQs.
Requests for licenses will begin in November. These will be for the first round of PTQs in 2020. We'll provide details (including cost) as we get closer to November 1.
|   | Wizards Play Network Qualifier | Players Tour Qualifier |
| --- | --- | --- |
| Cost | None | TBA |
| Guaranteed for WPN Premium | Yes | No |
| Limited Availability | Yes | Yes |
| Available to All WPN Members | Yes | Yes |
| Minimum Capacity Requirement | No | Yes, 128 |
| Preliminary Events | Optional (up to 4) | No |
| Applications Open | Now | November 2019 |
| Events Begin | October 2019 | January 2020 |
| Travel Provision for Winner | Recommended | Required |
This the just the tip of the iceberg of competitive Magic in 2020 and beyond—head over to Magic.gg for a deep dive into other ways players can qualify, how this affects MTG Arena, and much more.
We're excited to launch this new tournament structure and can't wait to see all players competing for their spots at the Players Tour. Request your PTQ slot on November 1!