Note: the window for this promotion has closed. 
During Ixalan season, players will take on the role of explorers crossing the globe via geocaching, and your store can get in on the fun.
Geocaching is a real-world treasure hunting game. Players hide and search for hidden treasures called "caches," which usually contain trinkets that players can swap with something else. Some caches contain "trackables"—unique objects that players move from cache to cache and track at geocaching.com.
There are more than 3 million geocaches worldwide and over 7 million active users. Beginning August 22, you'll have the opportunity to reach that audience with help from Wizards.
Wizards will issue a limited number of Magic-themed trackables, then we'll reveal new Ixalan cards when the trackables reach certain milestones. Some trackables will go to players who register for them, some will go to notable community members, and some are reserved for WPN retailers.
Trackable recipients will choose how to get them into the world. Some will deposit them in existing caches, some will create caches of their own. Players might include other Magic-related items, retailers might include Welcome Decks or other Magic product. (Please note Geocaching etiquette forbids advertising.)
Players will hunt the trackables with help from a map on the Geocaching website, like this one: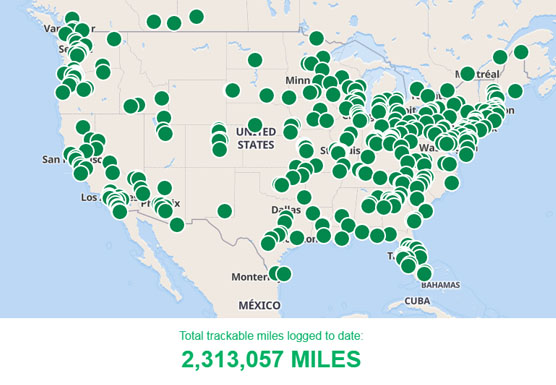 When a player finds a trackable, they'll register it on Geocaching.com and deposit it in another cache. The site will tally how many miles the trackables have traveled and Wizards will reveal preview cards once they're reached certain milestones.
Here's How You Can Request a Trackable:
A limited number of trackables will be available, and they'll be issued on a first come, first served basis.
Here's how to request one:
Register an account at www.Geocaching.com.
Locate a cache near your location to make sure there will be a place to deposit the trackable.
Request a trackable here.
You decide how to get the trackable into the wild. You could deposit it in a nearby cache, or start a cache of your own. You could give it to a player—maybe add it to a prize pool—and leave it up to them.
When a player finds a trackable, they'll log it on Geocaching.com, deposit the trackable in another cache, and register that location. Other explorers can use the site to see which caches hold trackables.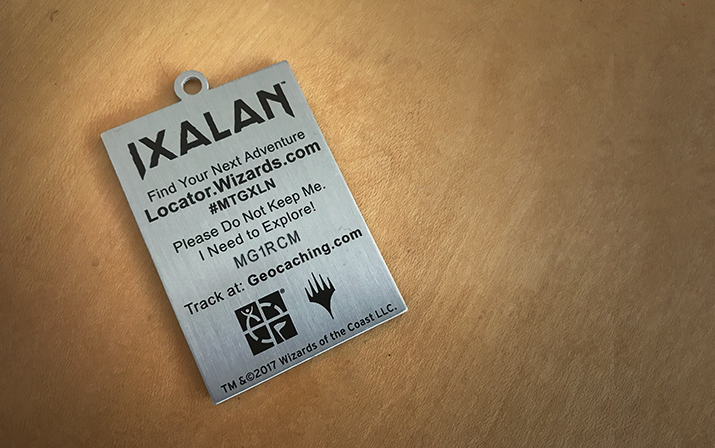 The promotion will run during both Ixalan and Rivals of Ixalan. Even if you don't receive a trackable, you can still start your own cache. It's simple.
Here's How to Start Your Own Cache: