Are you ready to embrace the bright future coming in Kamigawa: Neon Dynasty? Whether you're prepping for an action-packed in-store Prerelease or going full sci-fi with online and at-home events, Wizards EventLink makes scheduling simple.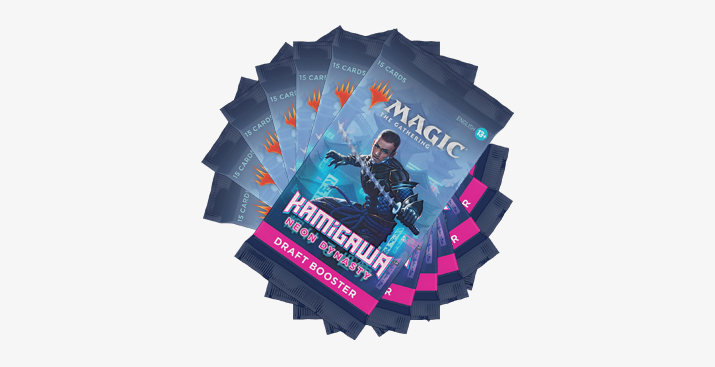 The following event types will count towards your future Prerelease allocations equivalently:
In-Store – Traditional structured Prerelease tournaments as well as unstructured Player-List-Only Prereleases hosted at your store (not available in regions where in-store play is suspended).
At-Home – Provide Prerelease Packs to players for casual matches with friends outside your store.
Webcam – A structured webcam tournament hosted by your store. You sell the Prerelease Packs and organize the event online and players play each other via SpellTable Beta—the official Magic: The Gathering webcam tool.
You may review our discretionary event policies to run your Prerelease in the way that best suits your community.
Amplify Prerelease Sales Product
During Prerelease you can sell full displays of boosters from your Prerelease Early Sales allocation. In most regions, this will be a split of Set and Draft Boosters. You can find the ratio of Set and Draft Boosters available to you in your final allocation email.
WPN Premium stores also have access to a limited quantity of Collector Boosters for full display sales. Use this opportunity to encourage more players to embrace the future of Kamigawa and join the fun at Prerelease.
What makes Prerelease even cooler? The Buy-a-Box Promo: Satoru Umezawa!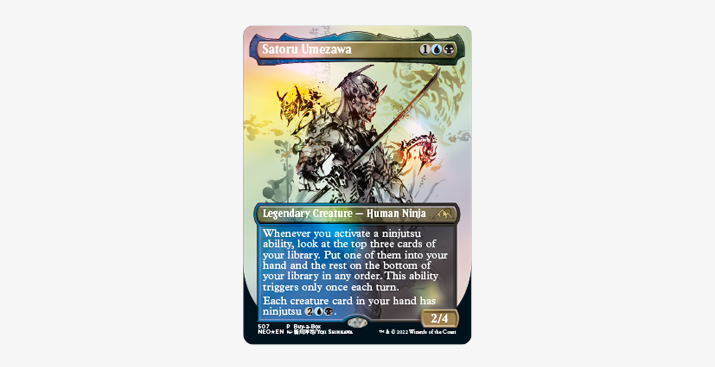 Satoru Umezawa is in any Kamigawa: Neon Dynasty product, but this art is only found on the Buy-a-Box card! You can give out this Promo for sales of the following:
Set Booster Display


Draft Booster Display


Collector Booster Display


6 Prerelease Packs
Your store can expect to begin receiving this Promo beginning February 7 with your Kamigawa: Neon Dynasty Promo Kit.
Get Your Game Day on the Books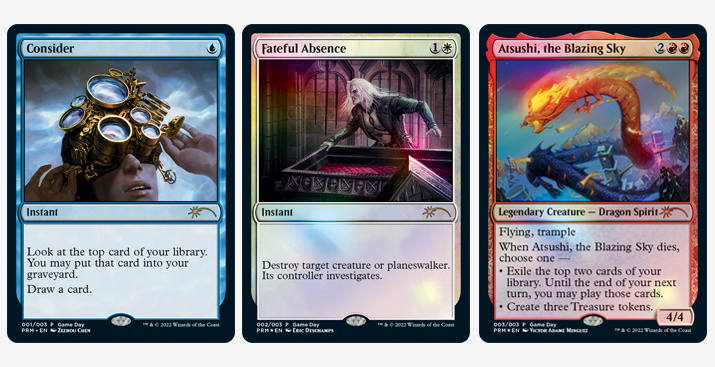 Game Day returns with Kamigawa: Neon Dynasty for one day only on either March 5 or 6! You can host this event using Standard format, or bring a wave of fresh excitement by using Kamigawa: Neon Dynasty product to run it as Booster Draft or Sealed.
Don't miss your opportunity to encourage players to show off their skills—schedule your one-day event in Wizards EventLink.
Prerelease is getting a glow up with Kamigawa: Neon Dynasty's neon-dripped aesthetics, and you won't want miss out. Schedule your Prerelease in Wizards EventLink and prepare your players to embrace the high-tech future!