Here on the WPN team, we've been amazed and humbled by how local game stores have navigated the COVID-19 crisis.
We've seen stores running remote tournaments with nothing more than smartphones propped up on Bundles. We've seen stores running seventy player FNMs, even with no "store" to host them. We've seen a whole new infrastructure emerge, built from the ground up, to take the Magic experience online.
Stories like these prove it: the Magic community needs their LGS. Perhaps now more than ever. And when we get through this—which we will, together—we need to be ready to hit the ground running.
To that end, we've launched a series of initiatives that we hope will help. We humbly regard each as part of a broader LGS relief project, which we hope you'll accept as one piece of your own mitigation plans. Today we're going to provide more details on some previously announced efforts.
Let's start with:
$5MM Worth of Mystery Boosters Coming—Let's Make it $10MM!
Last week we announced plans to deliver an allocation of Mystery Boosters, totaling $5MM in retail value, apportioned out to every WPN member with no action required on your part. We want players to know that, if they want to pick up a piece of the reprint, 100% of the proceeds will go to their LGS.
No sooner had we announced than we said to ourselves, we need to do more. So today we're proposing we double every WPN member's allocation. But we have a small favor to ask in return.
Our priority is to protect the integrity of Magic's social infrastructure—the WPN and its member stores—and see them thriving and healthy on the other side of the crisis. And at a moment when face-to-face gaming is all but impossible, we know we'll have to navigate some new territory.
With that in mind, we'll double each WPN member's Mystery Booster allocation if 70% of WPN members complete one or more of the following and report it to us by April 30:
Promote and run a remote Magic event, either via webcam or Magic Arena
Promote and accept Ikoria preorders on your online sales platform
To confirm, we'll ask that you submit a URL or screenshot of where you've promoted your event or your preorder. More details on how to do that will come via email soon.
Buy-a-Box Bonus: Exclusive MTG Arena Swag Bag to Show Off Supporting Their LGS
We know the Magic community is just as eager as we are to do their part and support their LGS. We're committed to creating opportunities for them to do so.
So, on Thursday, April 2, we sent each WPN member a batch of codes that unlock MTG Arena Swag Bags, with exclusive items that let players show how they'll supported their LGS*. Here's what's inside: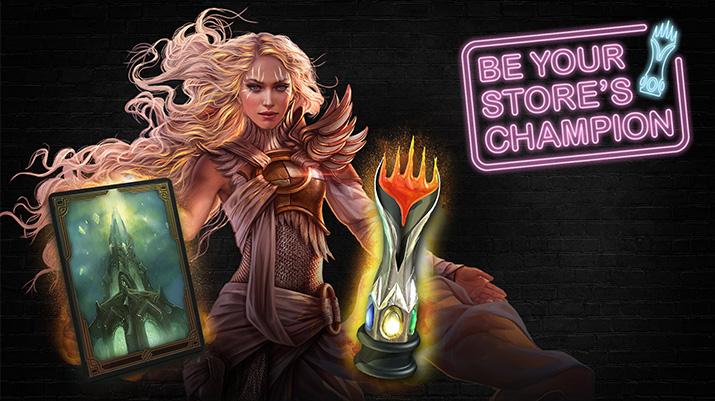 A "Be Your Store's Champion" trophy pet
A "Serra the Benevolent" avatar
Manavault card sleeves
You can start sending codes right away, as soon as the customer shows their commitment to buy. (We know accepting preorders in the usual way could be a challenge right now). The codes are active—players can unlock their swag bag now. And you can give codes for purchases of Collector Booster boxes.
You might also send them this Facebook overlay, which is available now on our marketing materials page. We hope that the more people see other fans supporting their LGS, the more they'll want to do the same.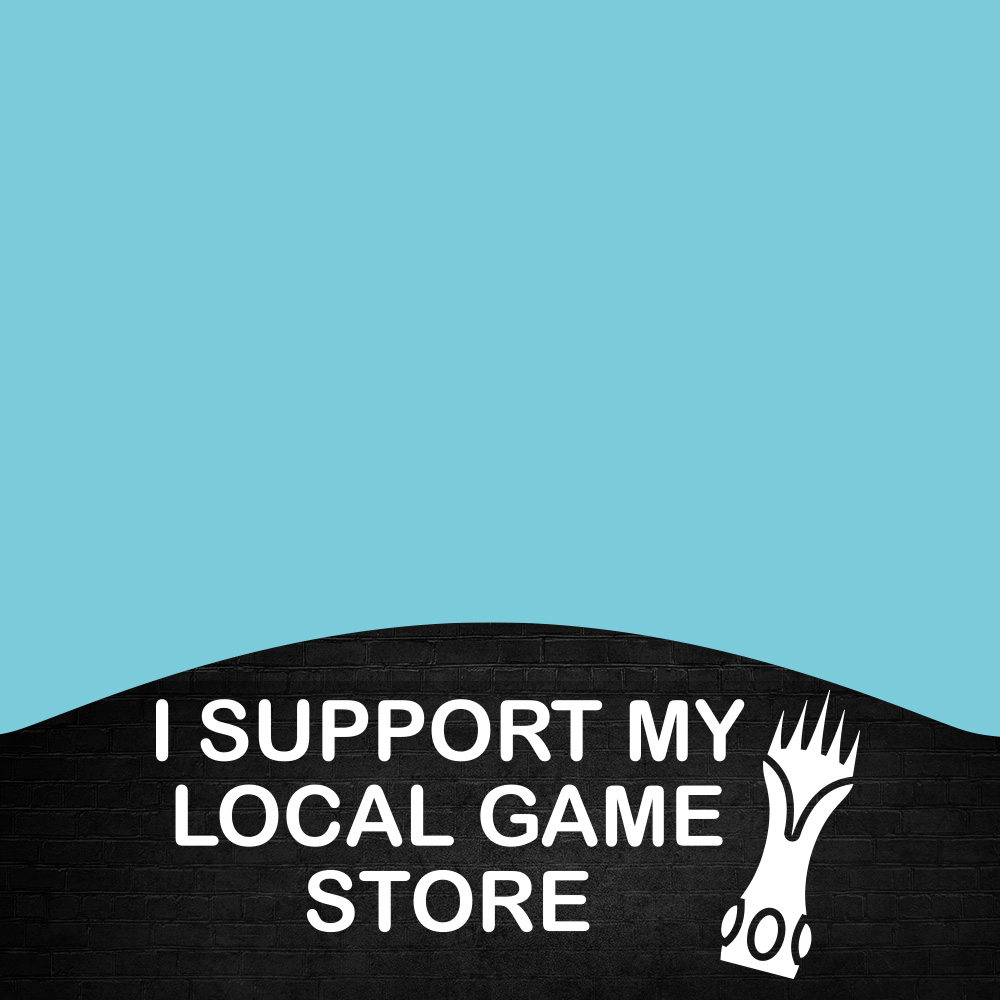 These Facebook profile overlays can be customized however you'd like—put your logo, your store name, or anything else you'd like to include on the version that looks best with your brand.
*Regional restrictions apply
Remote Event Help: Wizards Eventlink* Alpha Test
The health crisis created a new and immediate need to organize remote Magic events. To help, we launched alpha testing of our new event management tool, Wizards Eventlink*. The tool is meant for face-to-face gaming, but it has a lot of features you can use to smooth out remote tournaments.
Three things to know before you get started.
To start using the tool, the store owner will have to create a Wizards Account and give us that information. It's really simple, and there's a walkthrough here.
Once that step is done, the owner can add TOs on their own. Details here.
Eventlink is currently only for hosting remote events. These will not count toward metrics, but we have several accommodations in place to preserve play metrics through this time. More info here.
Please remember that we are very early in the testing phase for Eventlink and Magic Companion. We are eager to get your feedback. Please send feedback directly to Feedback@Wizards.com with "Wizards Eventlink" or "Magic Companion" in the subject line or body.
Players can be your store's champion by doing many of the things they've always done at your store: play, preorder, and stay connected. Your players are eager for the chance to share your store and be an advocate for you while we all adjust to a different way of staying connected.
*Name subject to change