One great benefit of being a WPN Premium store is the selection of branded organizational items to add that extra polish to your store. Over the past few months, we have made improvements to these items based directly on feedback from WPN Premium stores!
Starting today, WPN Premium stores can submit their requests for this quarter. You may select all items listed or just the ones you need for your store!
Selections submitted by November 11 should arrive by the end of the year, though exact delivery timeline will vary by item and region. These items are available while supplies last.
Custom Binders with Sleeves: Set of Four
The custom binders have been updated to include built-in card sleeve pages as well as a sturdy zipper that helps to keep your cards extra secure. This set of four binders is a great option to organize and show off your cards!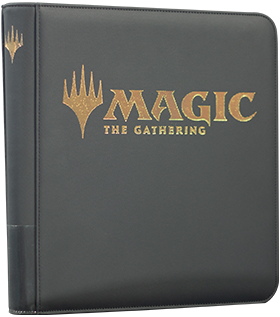 Faux Leather Long Boxes: Set of One
These faux leather long boxes provide a great option for storing your cards. The name plate on the front is designed to work with our evergreen storage labels, which are available on our marketing materials page.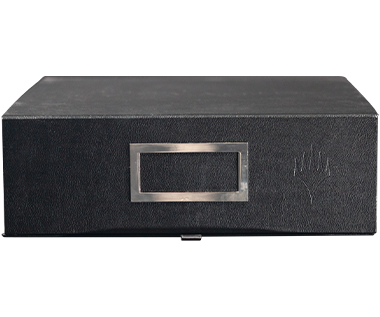 Engraved Wood Land Stations: Set of One
Keep your lands close at hand for players with these stylish land stations. They are a great way to get your customers playing quickly while also adding a touch of Magic to your play space.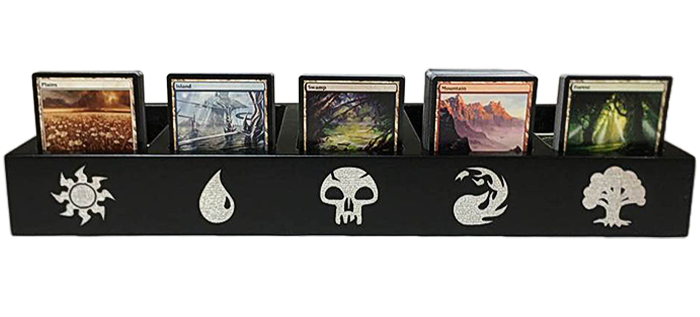 Coming Soon: Booster Dispenser
Booster dispensers help save you space and make it easy for customers to browse your selection. We are making some final adjustments to the design of our dispensers, so stay tuned for more updates about when these will be available!
Don't miss out on these helpful items—complete your selection by November 28.