Is your store ready to excite players about revisiting the dark world of Innistrad? Set the scene with spirited in-store décor. Showcasing sales materials and optimizing product displays will keep festivities alive for the upcoming Innistrad: Double Feature limited set in just two months!
To our North American stores: we're still collecting submissions of your decorations! Send us a photo of your spooky in-store setup and we may include you in a WPN Store Showcase feature about in-store displays.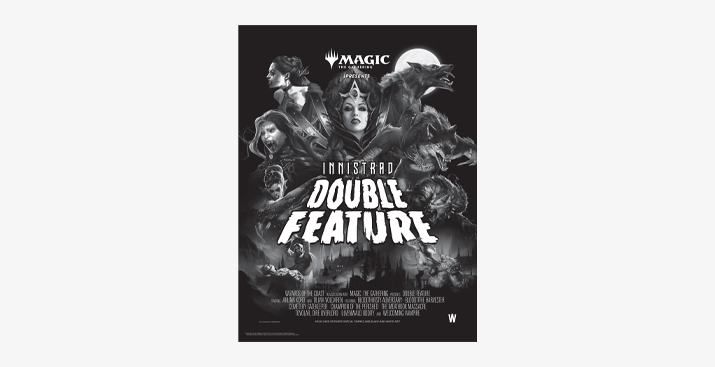 In case you missed it, here are some fun and easy ideas to get started:
Deck out your windows. Window displays are prime real estate for passersby. Get your community in the door by making the most of it. Add faux cob webs, lightweight curtains, creepy decals, and prominently display the awesome Innistrad set poster to let players know the season is upon us.


Create a stunning entrance.Once they're in the door, greet customers with posters available in various sizes or devise a haunting display to showcase Innistrad: Midnight Hunt and Innistrad: Crimson Vow product, perfect for introducing the plane to newer players.


Revamp your point of sale. A fun counter display like fake hands, small coffins, or boxes fashioned to imitate graveyards are practical additions that could bring customer attention to smaller items like Draft or Set Boosters at checkout.


Design an immersive play experience. During Prerelease for Adventures of the Forgotten Realms, some retailers went all out to transform their play space into D&D-inspired taverns. You can do the same for Innistrad: Double Feature by creating a black-and-white homage to the werewolves of Innistrad: Midnight Hunt and the vampires of Innistrad: Crimson Vow.


Dress for the occasion. Encourage your staff members to bring out their fanciest attire for Prerelease—someone could even play the part of the bloody bride, Olivia. Costumes help further immerse players in the atmosphere and they're just plain fun.
Don't forget to take full advantage of our resources to prepare for your sinister celebration.
When you're all set up, take a photo and share it with us in the North America WPN Facebook group. Then stay tuned here for a follow-up highlighting the best in spooky store décor.