We're always looking for ways to make playing paper Magic better—that's why we're thrilled to introduce SpellTable beta, and bring WPN stores in on the ground floor so we can build the best possible remote paper Magic tool for your community.
SpellTable beta is the simplest way to set up and organize webcam Magic events—a video tutorial is coming later this week to show off just how easy it is! To get familiar with the software before then, let's dig into some of the site's game-changing features your players are going to love.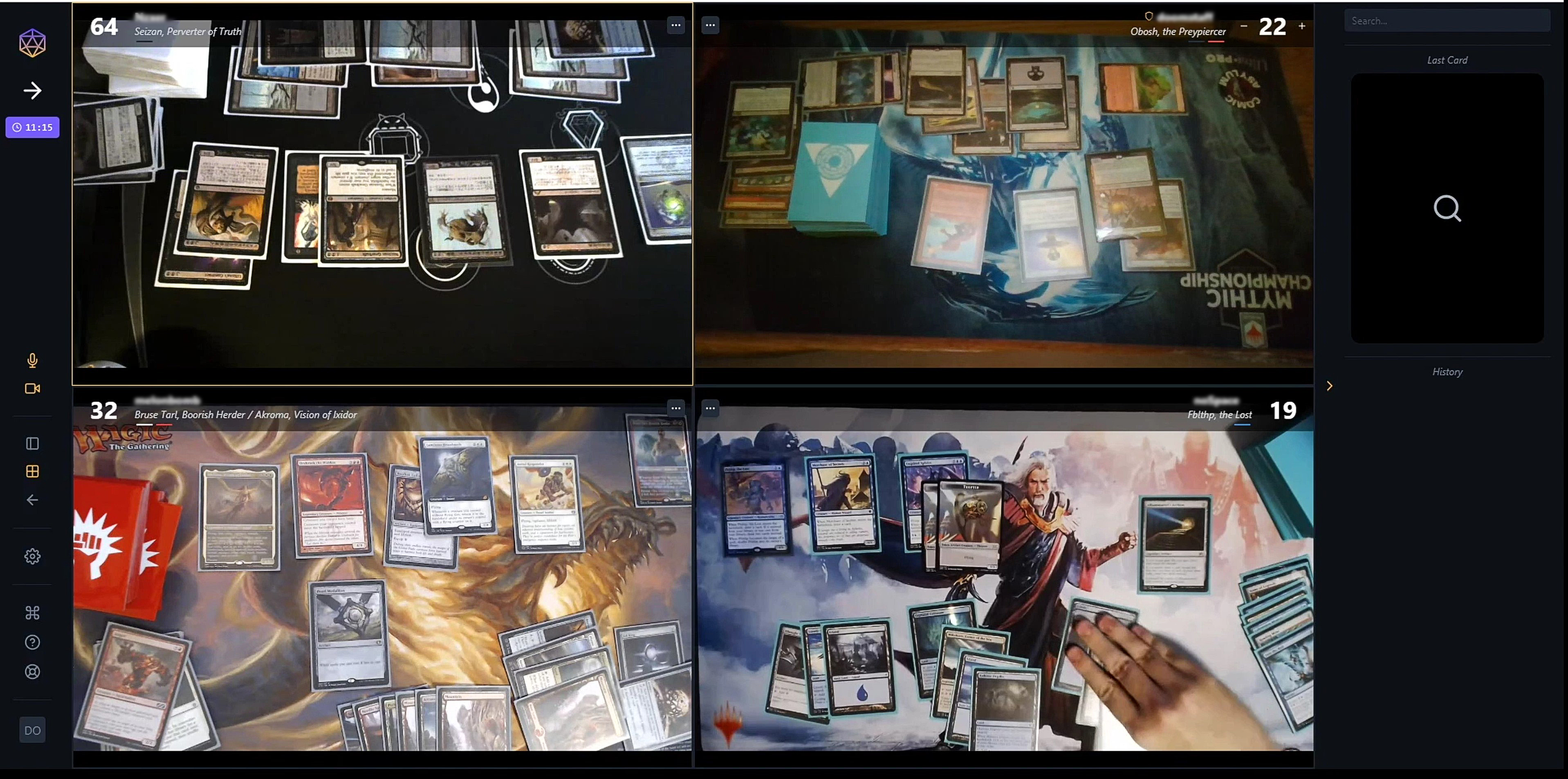 What is SpellTable Beta?
SpellTable beta is the first website designed and built solely for playing paper Magic remotely.
Players position their webcams or their phones above their battlefields and play live paper Magic with anyone, whether they live across the world or across the street.
SpellTable beta has several can't-miss features that make it a great solution for webcam events.
Built-in card identification


Multiple video layouts to suit one-on-one or multiplayer formats


Life, Damage, and Infect trackers


Turn indicator and clock
Built-in card identification
Quickly identify a player's card from a database of over 17,000 cards during a game.
Just switch the layout to Focus view, click on a card, and it should appear in the drawer on the right of the screen for easy reading.
Multiple video layouts to suit one-on-one or multiplayer formats
Focus on one player's battleground or scan all your opponents at once to start planning your next move.
SpellTable beta supports up to 4-player games, and it's great for all formats. If your players are playing a one-on-one game, just have them switch to the Focus mode for a better view.
Life, Damage, and Infect trackers
Keep track of everyone's status easily by setting life, infect, and Commander damage all in one place.
Just click your name bar to edit or view your Commander, damage totals, and more. Click another player's name bar to see their info, too.
Turn Indicator and Clock
Keep the game moving!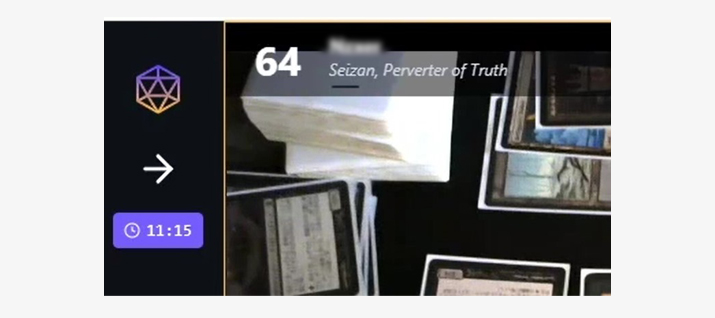 The turn indicator and clock help keep the game pace moving along—never ask "whose turn is it?" again!
Sign in to SpellTable beta with your Wizards Account to check out these features first-hand. And stay tuned all this week for more SpellTable beta content, including SpellTable beta events by Wizards.