As you prepare for the release of Dominaria Remastered, connect with your community to share everything the set has to offer. Striking up a conversation with your customers about upcoming products can be a great way to spark interest and score a few additional event sign-ups.
Amp Up the Nostalgia of Dominaria
Dominaria Remastered is a love letter to the very first Magic: The Gathering plane. It showcases the highlights from all throughout Dominaria's history, containing cards from 27 premier sets located on Dominaria as well as ancillary sets that feature Dominaria-themed cards.
Regardless of whether your players have been engaged with Magic for decades or just discovered the plane through Dominaria United in 2022, you can use the product contents and marketing materials to bring the plane with the most lore to life in your store.
Plus, the promo for the Launch Party is Counterspell with the classic artwork: a straightforward card that everyone can enjoy unleashing on their opponents. WPN Premium stores will receive an additional allotment of the promo to be used for the WPN Premium Preview Event, as well, which kicks off the week leading up to the Dominaria Remastered Launch Party.
Use Powerful Cards to Bring in New Players
Dominaria Remastered contains awesome cards that can be used in many of Magic's most popular formats, and you may encounter some newer Magic players who are interested in learning more about Dominaria after Dominaria United. This is your opportunity to introduce them to more moments from Magic's 30-year history.
Introducing newer players to Dominaria Remastered can be a great way for them to get access to cards that may otherwise be difficult for them to find—and they can get a taste of how playing Magic has changed over time.
Share Head-Turning Retro Frames
For the collectors in your community, the return of the retro-frame treatment may capture their attention. There are several cards coming to Dominaria Remastered in this style, but most notably, players can add nostalgic flair to their decks with retro-frame basic lands.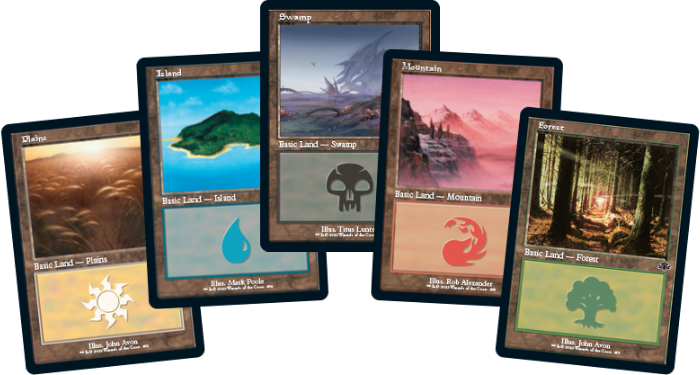 Retro-frame cards can be found in both Draft and Collector Boosters for Dominaria Remastered; additionally, players may find Borderless art cards in Draft or Collector Boosters. Share your favorite retro-frame cards with your community to generate a buzz and fresh conversation around the set.
Hype Promos and Events with Social Media Posts
If you haven't already, head to the marketing materials page and download relevant product shots and logos to kick off your advertising efforts for the set. Marketing your events on social media generates awareness and can help you gauge early interest in the events, which in turn can help you plan with your staff and find ways to make events at your store extra special.
You can download key art posters and banners to give your social media posts the nostalgic flair they deserve. Plus, make sure to grab the Launch Party promo posters and social media art while you're there—it'll only take a moment, and you'll be prepared to turn heads and earn event sign-ups with your posts.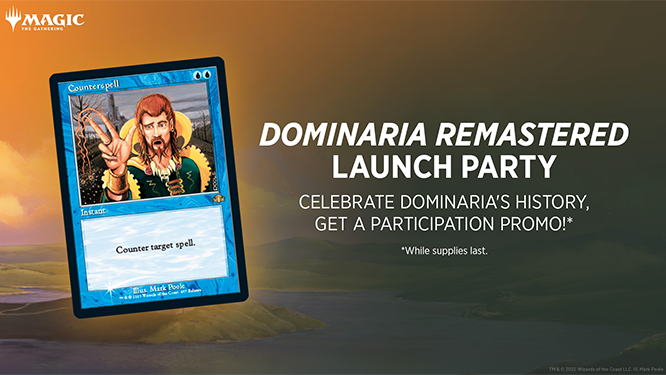 Take a storied journey with your players through the most visited plane in Magic's history—schedule your Dominaria Remastered events in Wizards EventLink today!