Store Championship events are an awesome way to bring players back to your store following a Magic release. These events give your players an opportunity to hone their tournament skills for higher level play events like Regional Championship Qualifiers.
The March of the Machine season Store Championship event is a one-day-only event that you can schedule from May 13 – May 21. Run your event using one of the following formats:
Standard
Sealed Deck
Booster Draft
For Store Championship events, you'll use the Swiss pairing method, which sorts your player list into pairs to play a number of rounds of Magic based on attendance. Whoever wins two out of three games per round reports their win, either using the Magic: The Gathering Companion App or by directly telling the event organizer.
After each round, players are paired up with a new partner to play again. You are welcome to cut to playoffs for this event, however, this is no longer a requirement for Store Championship events. Once the last round is complete, you'll have your final standings for the event, and you may begin distributing prizes.
You can always check out our event pages for full details on any upcoming WPN events.
Hype Up March of the Machine: The Aftermath
This Store Championship is the same weekend as the release of March of the Machine: The Aftermath. All the cards released in this microset are Standard-legal, meaning players may include the cards they open in their Standard decks at the event.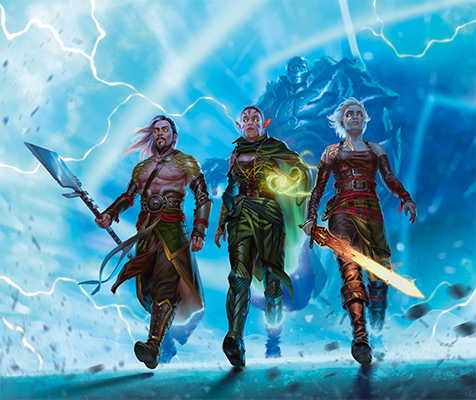 Each Epilogue Booster contains 5 lore-packed cards: a combination of 1-3 Rares and 2-4 Uncommons. Players will find one Showcase treatment card and one traditional foil in every pack. For full details about what's in every product coming with this set, check out the March of the Machine: The Aftermath product page.
Store Championship Promos
To support your Store Championship event, you'll have the following promos on hand:
Participation: Strangle
Top 8: Aether Channeler
First Place: Thalia and The Gitrog Monster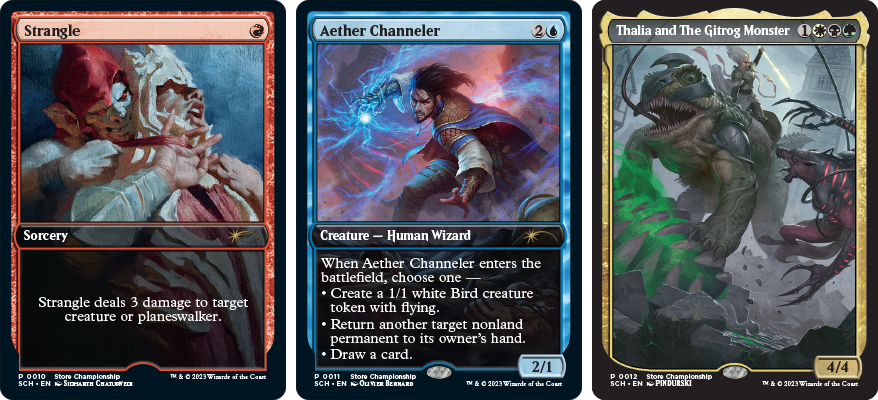 WPN Premium stores receive an extra set of the Top-8 and Winner promos in non-foil with their store's name printed on the card. Both versions of each should be provided to qualifying players.
You don't need to feel pressured to limit attendance to the event based on the number of participation promos you receive; and if you end up having extra after your Store Championship event, the surplus promo policy applies.
Don't delay—schedule early and take full advantage of having a wider advertising window ahead of the event. Open up Wizards EventLink right now and get your Store Championship on your calendar!