Let's recruit some new Magic players! Core Set 2019 kits are on their way to you now, and they're full of acquisition tools to help you bring new faces to your community.
Kits will arrive in three waves (in June, July, and August).
Check it all out below:
Arriving in Stores June 11–15, 2018*
Magic Open House: Core Set 2019
Event Dates: June 30–July 1, 2018
Magic Open House is the best time to give potential players their first match. Use this learn-to-play flipbook to run a consistent, streamlined demo.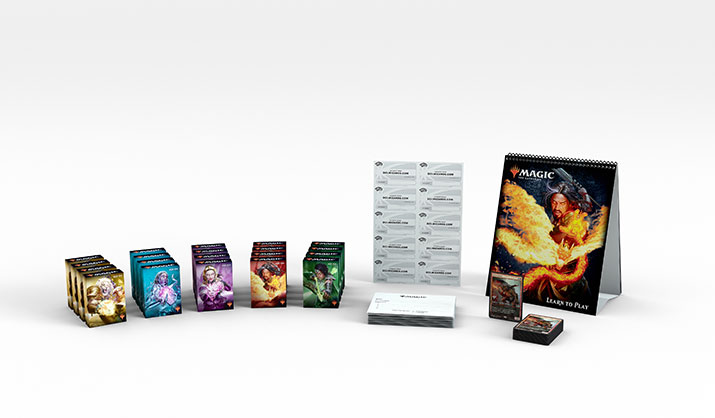 Of course, a player's first match is only a success if they want to play a second. Watch our guide to the perfect demo here.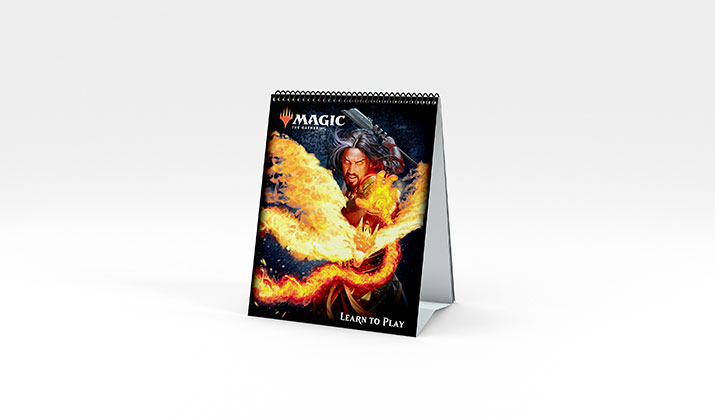 Hand out a foil, full-art Guttersnipe to each new player participant. Veteran players can earn one by bringing a friend, teaching a new player, or playing with a new player.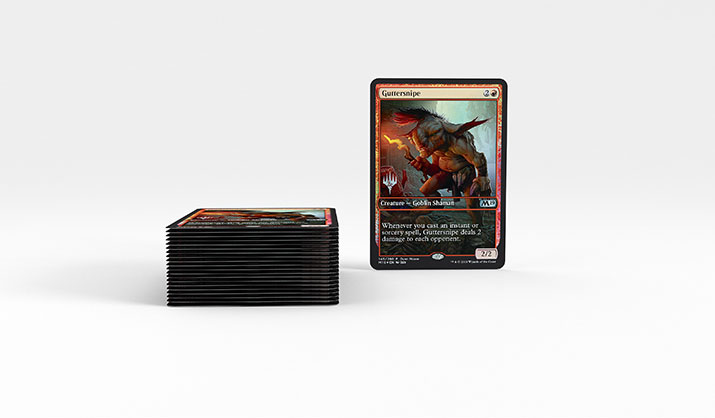 Quantity—30
Dominaria Store Championship
Event Dates: June 18–24, 2018
Dominaria Store Championship is the first chance for players to get their hands on a card from Core Set 2019.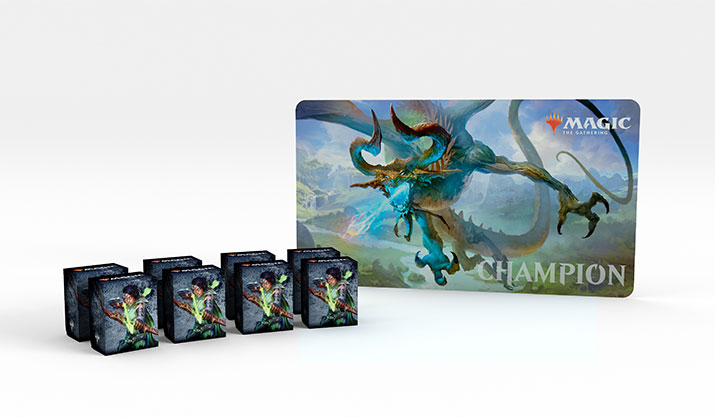 Hand out one foil full-art Demon of Catastrophes promo card to each participant.
Quantity—30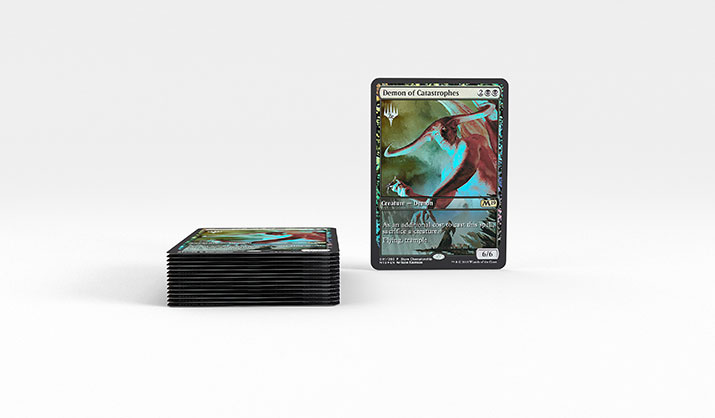 Award the Top 8 players with an exclusive Store Championship deck box with art from Core Set 2019.
Quantity—8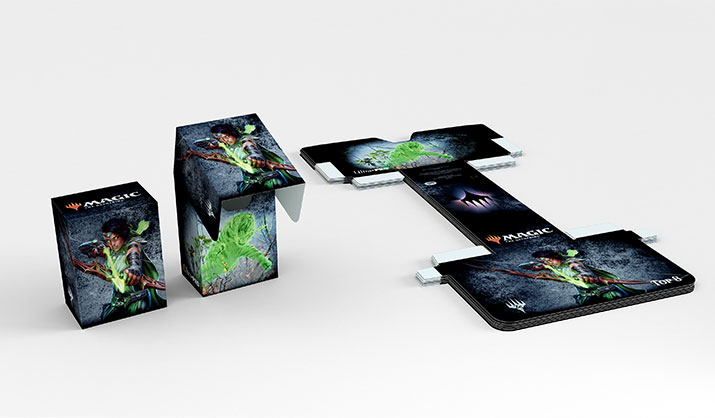 The winner of the event will receive the exclusive Store Championship playmat featuring art from Core Set 2019.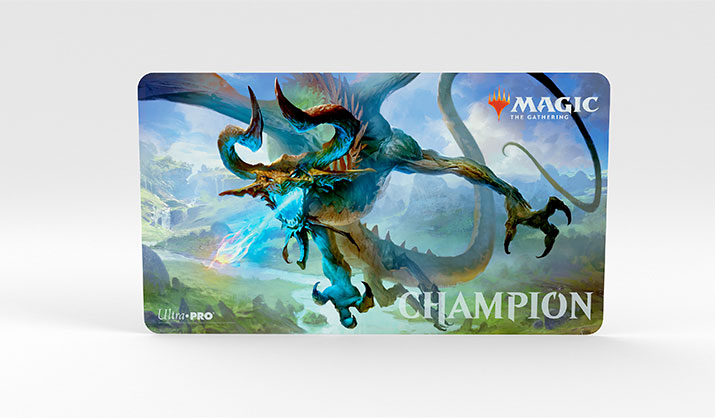 Quantity—1
Prerelease: Core Set 2019
Event Dates: July 7–8, 2018
Core Set 2019 is the best entry point for new players, and its kit comes with another new tool to boost your efforts.
(Get a video walkthrough of the kit here.)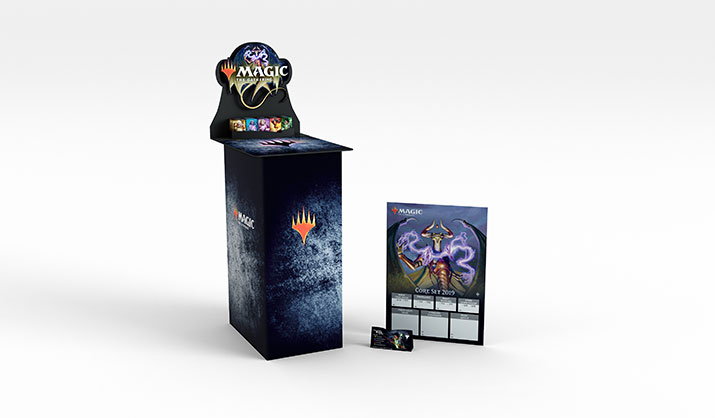 This display makes it even easier for potential players to jump into Magic by providing space for a short, no-pressure introduction to the game. Set up your display at the front of your store in highly visible area to encourage customer engagement.
This Welcome Deck display helps lower the barrier to entry for potential new players and encourages them to take a deck and explore the game. Position this display on your front counter or demo area.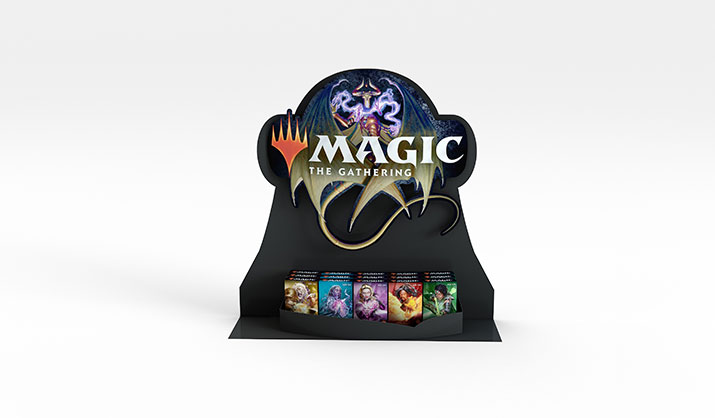 Set up a short introductory scenario that highlights the game's strengths on your new Intro Table. The Welcome Deck display can be attached to the end of the table. This table is quick to assemble and dissemble, and it's portable so you can bring it to offsite events.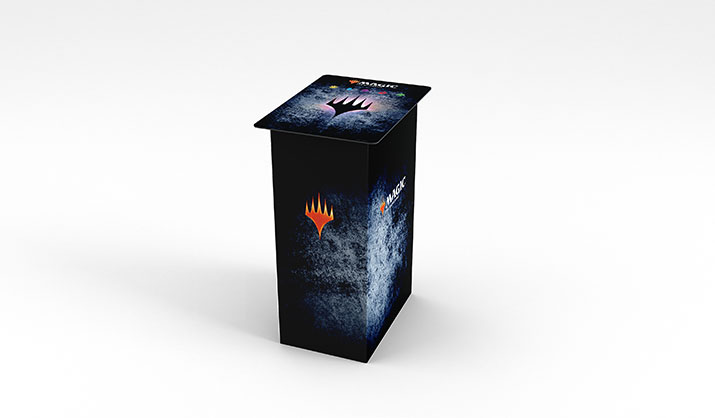 Even if an employee isn't available to run the scenario, the Intro Table comes with an info holder that can hold flyers for things like your event schedule.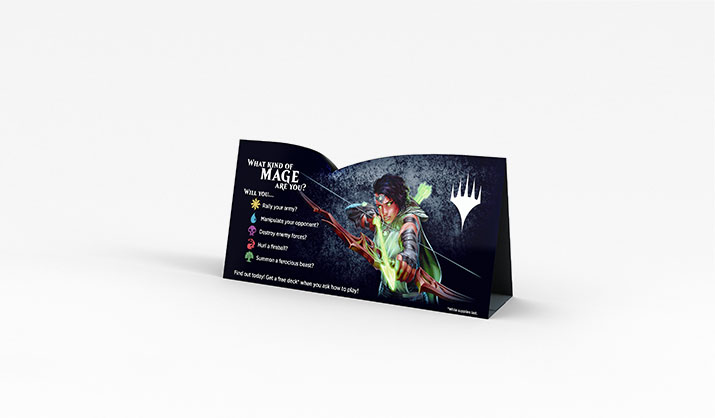 Position this poster in a highly visible space such as your point-of-sale area or on your front door so both current players and potential new players can easily find your Core Set 2019 event schedule.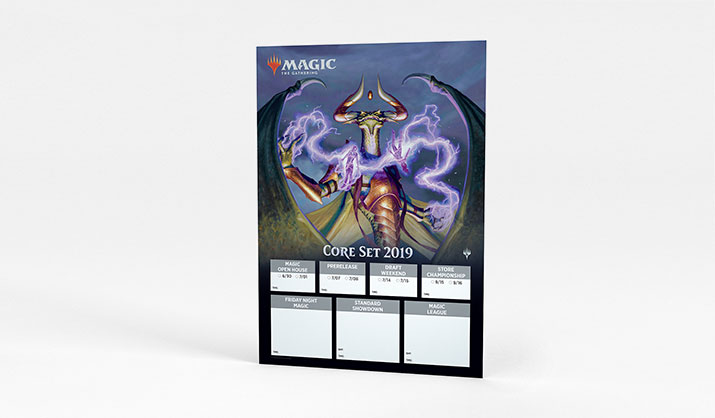 Core Set 2019 Buy-a-Box
Available: July 7, 2018
The popular Buy-a-Box program returns with another foil Standard-legal card only available at WPN stores—not available in booster packs. This mythic rare is sure to see play in Commander, plus the latest multiplayer format, Brawl.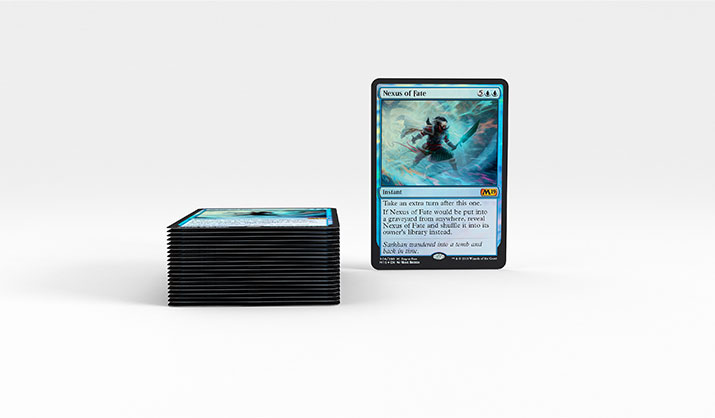 Quantities—Core: 20/Advanced: 40/Advanced Plus: 60
For Core Set 2019, Guilds of Ravnica, and beyond, WPN members participating Prerelease will again have the opportunity to sell advance booster boxes during Prerelease weekend in quantities equal to the number of promos they receive. Get details here.
.
Draft Weekend: Core Set 2019
Event Dates: July 14-15, 2018
A weekend full of Core Set 2019 Booster Drafts!
Give out a Desecrated Tomb to all drafters.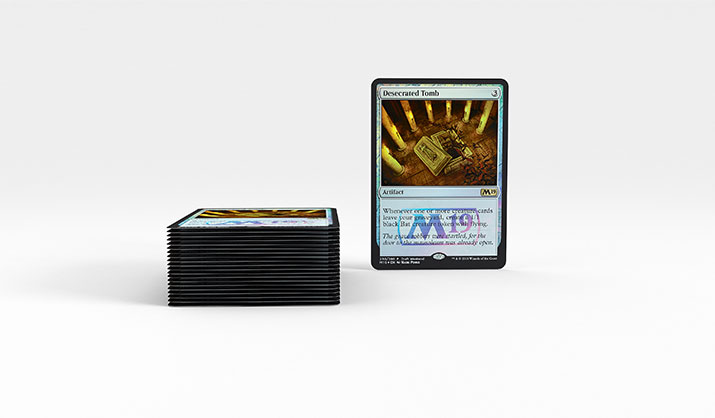 Quantities—Core: 24/Advanced and Advanced Plus: 48
Friday Night Magic: Core Set 2019
Event Dates: July 13–September 28, 2018
Core Set 2019 FNM introduces three new playable promo cards with unique frames.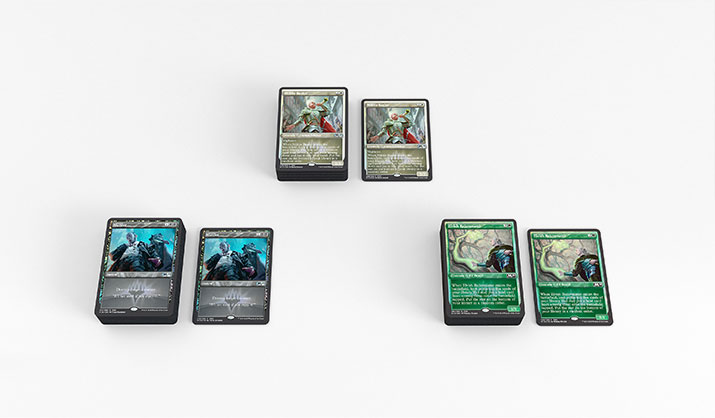 You'll receive all your FNM promos for the Core Set 2019 season in this kit. Distribute them at FNM as you see fit—just make sure your supply will last the entire season.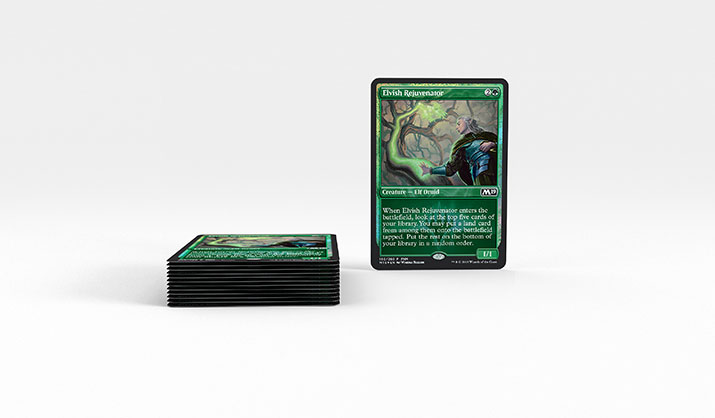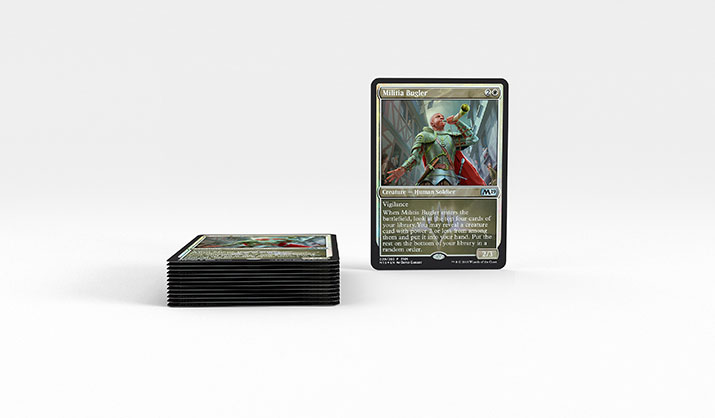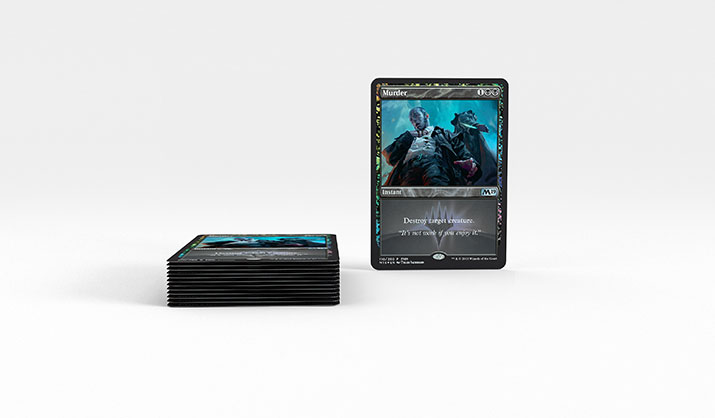 Quantities—Core: 4 per week/Advanced: 8 per week/Advanced Plus: 16 per week
Magic League: Core Set 2019
Event Dates: July 16–August 12, 2018
Magic League helps newcomers build their collections and ease them into the habit of playing in your store.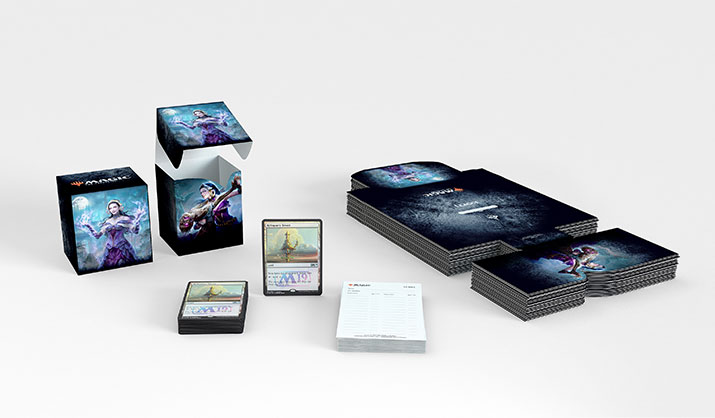 Give each league participant a collection box for their league deck storage.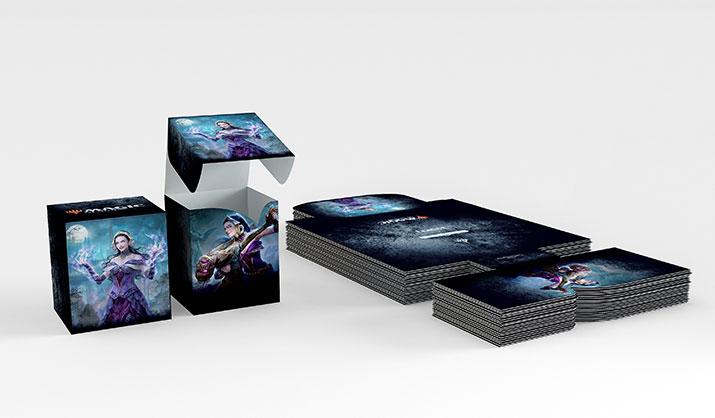 Quantity—30
Award this promo card to league participants who play ten or more games.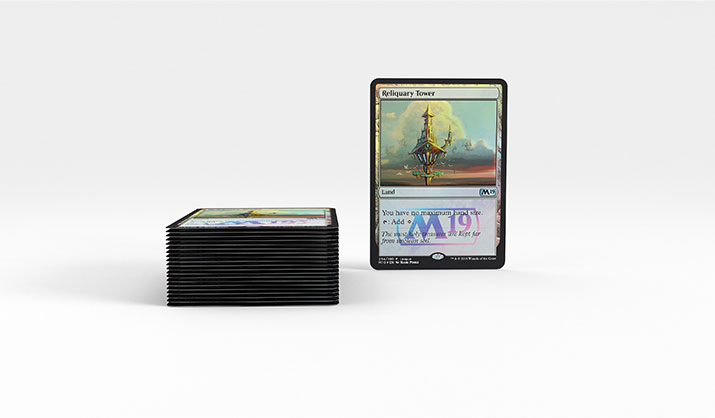 Quantity—30
Arriving in Stores beginning July 9, 2018*
Standard Showdown: Core Set 2019
Event Dates: July 22–September 8, 2018
Core Set 2019 Standard Showdown introduces new prize boosters, loaded with rare and foils from recent expansions, plus new foil lands by Alayna Danner.
Handout the Standard Showdown prize boosters to your top competitors at the end of each event.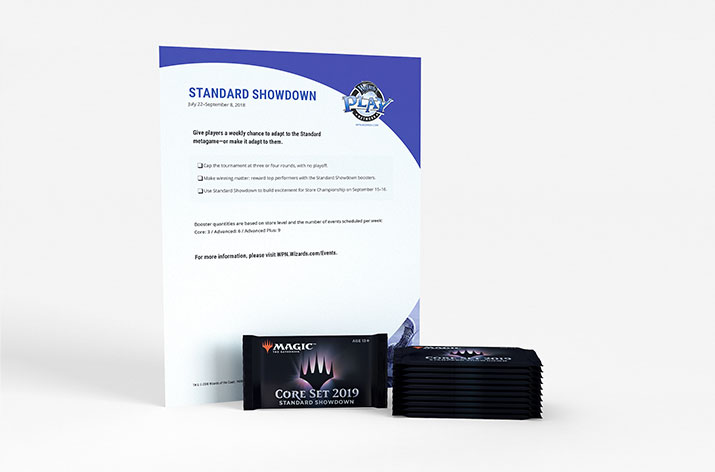 Quantities—Core: 3 per week/Advanced: 6 per week/Advanced Plus: 9 per week
Arriving in Stores: August 31, 2018*
Store Championship: Core Set 2019
Event Dates: September 10–16, 2018
More kit information will be available as the date draws nearer.
If your kits have any damaged materials and/or you would like more tips on how to best utilize these materials at your store, please contact Retail Support.
*Date of kit arrival may vary by region.