In-store play returns to Canada on August 6, and we have everything you need to reconnect with your customers and rebuild your in-store play program.
The offerings in the Love Your Local Game Store promotion are designed to welcome your customers back to in-store shopping and events over the next few months, and today we're discussing exactly when you can expect those offerings to arrive and how to use them.
First, let's cover the return of in-store play.
In-Store Play Returns to Canada on August 6
On Friday, August 6, the in-store play suspension will be lifted in Canada.
As always, safety is our top priority. You are not obligated to start running in-store events at this time—but if local government guidance allows and you are able to do so safely and comfortably, you can start running any in-store events on August 6.
Whether you're planning to jump right into in-store events or not, you can take advantage of the Love Your Local Game Store promotion's first offering to rebuild the customer habit of shopping in-store as soon as it arrives.
Start Giving Out Sales Promo on August 6
Your foil, retro-frame Fabled Passage promos will arrive before the return of in-store play on August 6.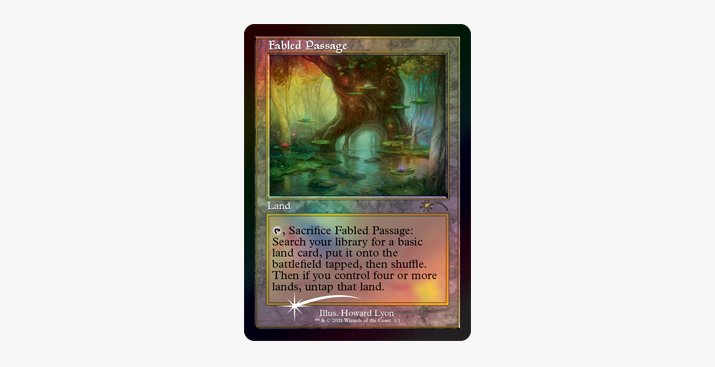 All WPN members will receive Fabled Passage promos based on your Q1 2020 metrics snapshot. You're free to start giving them out to each customer who spends $50 in store on sealed Magic product as soon as you receive them.
Once you've started rebuilding the habit of shopping in-store, the next step is to start regrowing your community.
Mystery Booster Convention Edition Releases August 20—Draft Event Scheduling Open Now in Canada
August 20 marks the release of Mystery Booster Convention Edition. If your local guidelines allow it, you can celebrate the return to in-store play by running Mystery Booster Convention Edition Draft starting that day—it's available to schedule now in Wizards EventLink.
This event is a great way to start rebuilding hype for in-store play before metrics return.
Prepare for Metrics to Return at Innistrad: Midnight Hunt Prerelease on September 17
The 2020 metrics freeze allowed us to provide allocations that suited your established community throughout the pandemic. Now, it's time to get back to growing your allocations.
You will have a full year to build up your metrics starting on September 17, 2021. During that grace period, promo and product allocations will be based on either the metric snapshot from Q1 2020 or your live metrics. After that period, only your live metrics will be used to determine allocations.
All Magic events reported through Wizards EventLink will count towards your metrics—in-store, webcam, and at-home events all count, all in any format!
To start your metrics off on the right foot, the second part of the Love Your Local Game Store promotion kicks off at the Innistrad: Crimson Vow release.
Use Five Foil, Retro-Frame Participation Promos Starting at Innistrad: Midnight Hunt Release on September 24
Your five foil, retro-frame participation promos will start shipping with the rest of your Innistrad: Midnight Hunt promo cards and packs.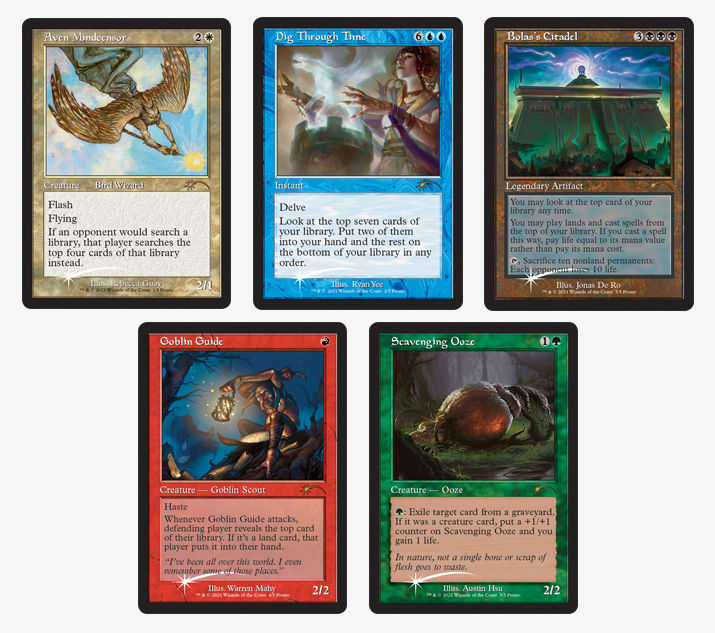 Hand out one promo for each event entry to keep your customers coming back for more. Your quantity of each of these five promos will equal the number of Fabled Passage promos you received.
All of these events and promotions are flexible—run them whenever is best for you and your community and you're legally able to do so.
However you're building the hype for your community's return to in-store Magic right now, we're excited to continue provide these offerings and more through the coming months. If you're able, schedule your Mystery Booster Convention Edition Draft in EventLink today to get the most customer registrations!