The final week of the program serves to help you think expansively about the future and strengths of your business.
Review the information below and be sure to keep checking the WPN site each week for more ideas, information, and inspiration from successful WPN businesses.
Fill a Niche
Reflect on how you can set your store apart. What need in the market are you filling? Is there a need that isn't being met that you could fill?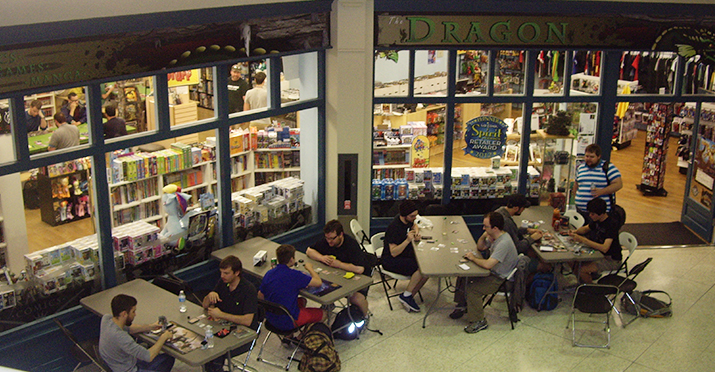 Identify what your store does best, and celebrate it! Champion your store's strengths in the community with specialty events and promotions.
Use the tools and images found on our Marketing Materials page.
Your Store, Your Rules
You set the tone in the store. From carrying and presenting yourself in a professional manner to the language you use and allow, your behavior trickles down to your staff and customers. You have all the power, so use it!
Keep the focus on community. Players can be your best recruiters and advocates.
Have a plan for future growth. What areas can you expand your business into? How do you want your business to function and look in one or two years?
Always keep an eye on the profitability of your events and promotions. When you can, run the numbers. If you host an event with flat prize support, compare how it went to your past events with top-heavy prizes.
Keep in Touch
Join our Wizards Play Network private Facebook group to talk to other WPN stores and WPN team members about latest releases, news, and announcements.
Take your questions to our Retail Support team by shooting us an email.