West End Games in Glasgow, Scotland opened in October of 2016 and quickly climbed the WPN ranks. They owe much of their speedy success to social media community-building and online outreach efforts aimed at both new and existing Magic players.
We reached out to Ross Brain, the store owner, to hear more about his social media strategy.
With social media, our goal is to make the store more accessible, both for new players and more experienced ones.
For new players, we try to lower the threshold of entering a strange environment. For example, we often include ourselves in pictures and videos. It makes us more recognizable and approachable. Plus, we go out of our way to chat about the game with them, just like we would in the store.
For more avid players, we use our Facebook page to help them find the right play group. It's also a platform to interact with them and get feedback. For example, we get a lot of valuable feedback on our event calendar and which formats we offer.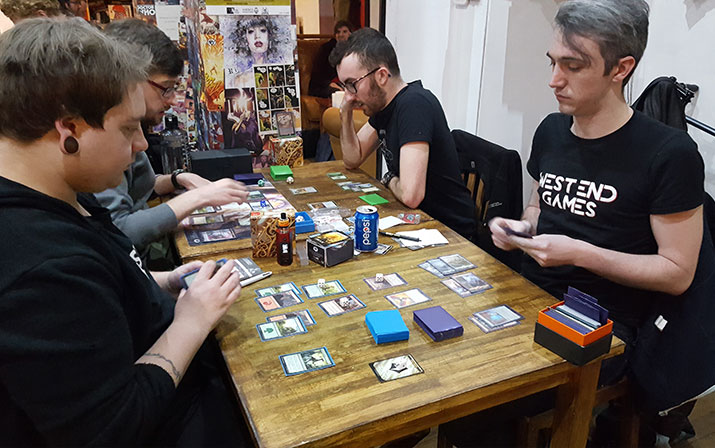 We have one of our employees, Kevin Pass, dedicated to managing our social media. Kevin does a great job to quickly react and interact with our players. He also generates content for our players to read and listen to.
A complete social media strategy has ideas to build excitement, and ideas to keep it going. For example, to build excitement for Aether Revolt Prerelease, Kevin broadcasted via Facebook Live in the days leading up to the event. All it takes is a laptop or phone with a camera. We had a whopping 532 views, and we got a great turnout at the event.
We also created a podcast series in which we review all the cards in Aether Revolt. These are in the "keep the excitement going" category. The Facebook Live events grab the attention and get players excited, then the podcasts keep players engaged.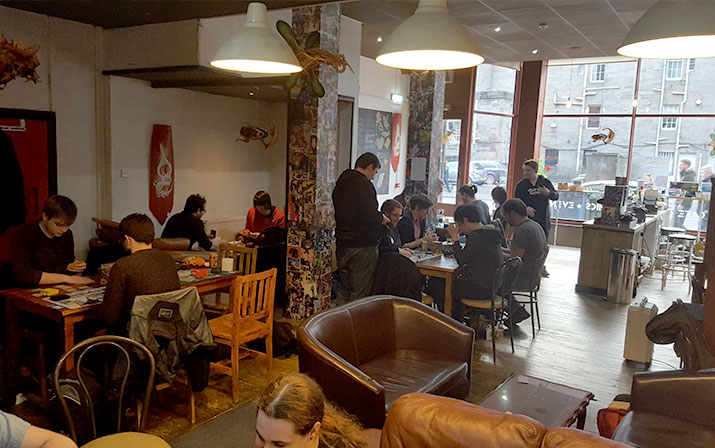 Because we're active online, players know that they can always reach out to us, whether it's with questions or just for a chat. Being able to interact with the West End Games team makes the players feel like we are their store.
We wouldn't be where we are today if we hadn't approached this with the dedication that we did.
Store Stats: West End Games
Location: Glasgow, Scotland (pop. 598,000)
WPN Level: Advanced
Age: 4 months
Size: 800 sq. ft.