This year is full of exciting releases for Magic: The Gathering, and it only makes sense that we're offering an equal number of exclusive benefits for WPN Premium stores. Today, we're diving in to preview what's coming in 2022.
Now is the perfect time to reach out to your WPN Business Development Specialist and make the final push to earn a WPN Premium designation for your store.
Certain WPN Premium benefits may change or be amended over time.
Revitalized Quarterly Rewards

Each quarter, you may choose to receive one of the following benefits simply for being a WPN Premium store:
A set of three engraved wood Land stations


A metal Magic-branded booster dispenser


A set of five custom binders with sleeves


A set of two custom faux leather long boxes
Due to current production timelines, existing WPN Premium stores should expect to receive their quarterly survey for Q4 2021 benefit selection in August 2022.
For 2022, we have made improvements to two of the rotating quarterly benefits: the booster dispenser and the card binder.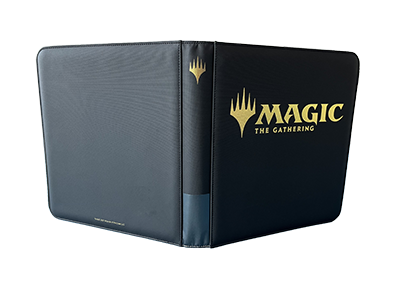 Each adjustment was made in response to the ongoing feedback our WPN Premium retailers provide, and we are eager to resume delivery of these items following the responses from the quarterly survey. The updated designs offer compact, sleek ways to merchandise and store your Magic product.
These new and improved items will be sent as samples for stores who selected past versions—for example, if you ordered a set of five binders, you will receive one sample of the updated product.
2022 WPN Premium Deadlines & Details
WPN Premium stores enjoy additional benefits with every set release. Below, we're sharing a teaser for what to expect throughout the rest of the year alongside the deadlines to achieve WPN Premium status to be eligible for each.
Commander Legends: Battle for Baldur's Gate Deadline: March 25
Collector Booster Displays available for Prerelease Early Sales Promotion
Double Masters 2022 Deadline: April 22
WPN Premium Preview Event


Exclusive Promos for Preview Event and set release


Guaranteed increased event allocation
Warhammer 40,000 Deadline: June 3
An exciting new WPN Premium benefit to be revealed
Dominaria United Deadline: July 1
Custom Store Championship Promos*


Collector Booster Displays available for Prerelease Early Sales Promotion


Eligibility to host Commander Party
*Please note that due to production timelines, the deadline to receive custom Store Championship Promos for Dominaria United season was February 11, 2022.
The Brothers' War Deadline: September 2
Collector Booster Displays available for Prerelease Early Sales Promotion


Eligibility to host Commander Party
We are always developing new WPN Premium benefits to provide with each season and can't wait to show off more as we approach each of these set releases. Remember, the earlier you can reach WPN Premium, the sooner you can unlock more exclusive benefits for your community.
WPN Premium Benefits for Streets of New Capenna
Stores that achieved WPN Premium before Kamigawa: Neon Dynasty season will enjoy exclusive benefits through Streets of New Capenna. As usual, WPN Premium stores will receive an allocation of Collector Booster Displays available to sell during Prerelease.
In addition, stores who achieved WPN Premium prior to January 14 will have their store name custom printed on the Top 8 and First Place Promos for the Streets of New Capenna Store Championship events that run July 9–17.
We'll reveal the Store Championship Promos closer to the event, so keep an eye on this space for more.
WPN Premium Streaming Kits
An additional benefit WPN Premium stores will enjoy this year are complimentary streaming kits. If your store achieved WPN Premium by the end of 2021, you will be prompted to choose whether you'd like to receive a streaming kit alongside your Q4 benefits while supplies last.
A streaming kit will help maximize your ability to run webcam events in-store, and open additional streaming opportunities to you and your community.
Each streaming kit includes a tri-pod, camera, and lighting equipment, meaning you can set up and stream right out of the box. We'll share more information on how to get set up in the future, so don't forget to check back in this space.
The average Path to WPN Premium takes two months, though your own journey may vary. If you haven't started your Path to WPN Premium yet, get started with our WPN Premium Toolkit.