Arena Players Incoming! Time to Use Your Codes.
August 5, 2019
|
2 min to read
"Magic Arena, when it burst onto the scene, had many retailers concerned that it was going to accelerate a shift away from paper Magic. . .However, I have never in almost seven years of DSG and a decade-plus in the industry before that, seen so many new faces trying paper Magic for the first time."—Michael Bahr, Desert Sky Games
"Wait—there's a paper version of Magic?!"—Hypothetical Magic Arena Player
There's extraordinary potential for symbiosis between tabletop Magic and Magic Arena—the digital expression of the game, currently in beta. We've only begun to explore that potential, and the next such exploration comes at Friday Night Magic on August 16.
Back in June, North American stores received a set of code cards for Magic Arena. If you've been wondering what to do with them, you've come to the right place.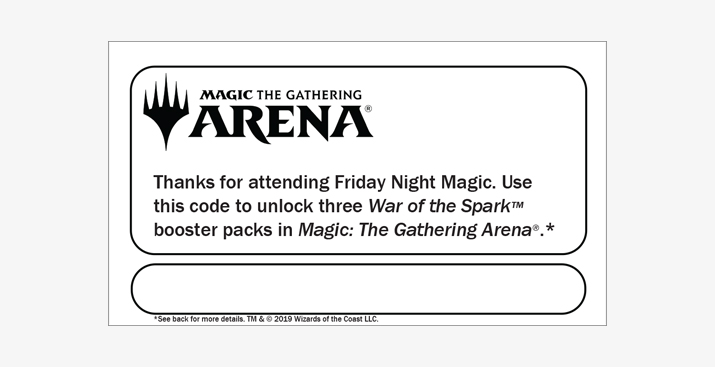 These cards were included in your M20 kit to help test how effective Arena can be at driving players to their LGS. They're meant as an incentive to nudge Arena players toward WPN member stores—especially players who were introduced to the game through Arena.
Starting July 29, Arena began advertising a promotion to players in the US and Canada (excluding Quebec), driving players to join August 16 FNM. When they do, you'll give them a code card, which will redeem for three Core Set 2020 booster packs in Arena.
Players can redeem one code per account, three packs per code.
These advertisements will continue through August 16, giving Arena players plenty of opportunity to see and get excited for the event.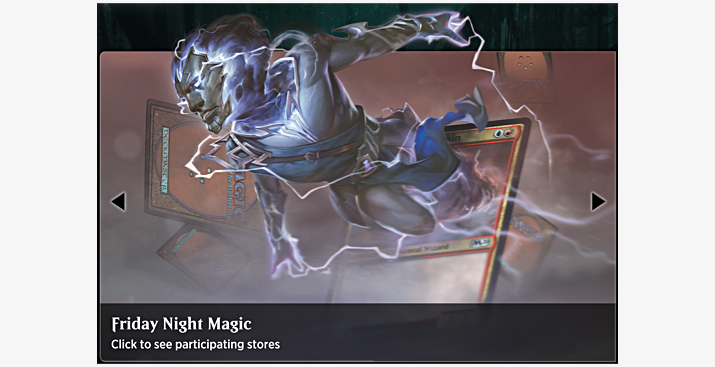 After the 16th, we'll take a look at the results, plus collect feedback from stores and players, to help inform future iterations and new ways to explore the intersections between tabletop Magic and Arena.
The Arena ad links players to the Store and Event locator, and they'll only see your events if you've got FNM scheduled for August 16. So make sure you've signed up and make sure you're ready to hand out your codes!