Revealed: WAR's Planeswalker BaB Promo + More
April 2, 2019
|
7 min to read
War of the Spark is almost here! Your WAR event kits, including a Buy-a-Box planeswalker promo card not found in boosters, are shipping out now and will arrive soon.
Take a look at the materials that will help bolster your play experiences:
Arriving in stores April 1–5, 2019*
Magic Buy-a-Box
Available: April 27, 2019 (April 26 in the United Kingdom)
The Prerelease Early Sale Promotion returns! Once again, you will again be able to sell advance booster boxes at Prerelease, in quantities equal to the number of Buy-a-Box promos you receive (20/40/60 for Core, Advanced, Advanced Plus respectively).
If you haven't already, call your distributor now for your full allocation of Prerelease Early Sale Promotion boxes.
As a further incentive to pick up a booster box, each full display your customers pick up gets them this masterfully designed, Standard-legal promo card that cannot be found in War of the Spark boosters (while supplies last).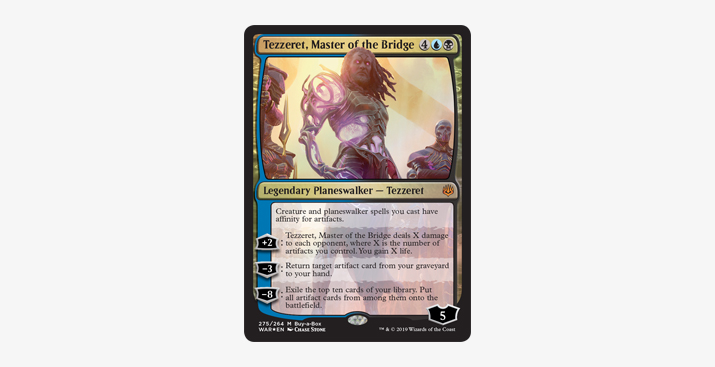 Quantities: 20/40/60 promos for Core, Advanced, Advanced Plus respectively. Note that, going forward, we'll determine Buy-a-Box promo quantities using the new WPN metrics, rather than store level.
One promo for each booster purchased, while supplies last.
(Note: In UK stores only, WPN members may run War of the Spark Prerelease on Friday, April 26 and all UK stores may put all War of the Spark product on sale from that day onwards. Then, as part of a similar test, the rest of Europe will put War of the Spark on sale the following day.)
WAR Prerelease
Event dates: April 27–28, 2019 (April 26 in the UK)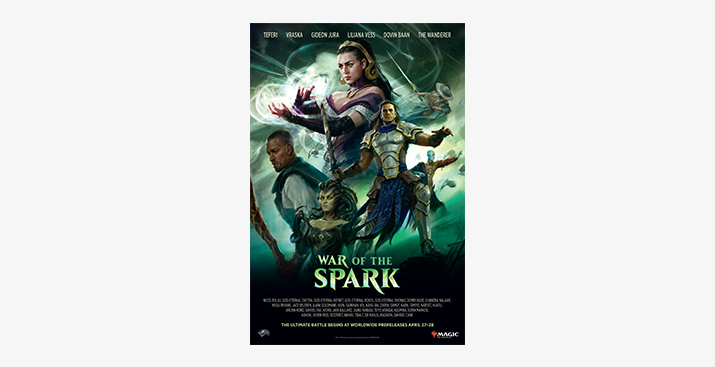 Hang this striking poster in a visible part of your store to help promote War of the Spark.
WAR Friday Night Magic
Event dates: May 3–July 12, 2019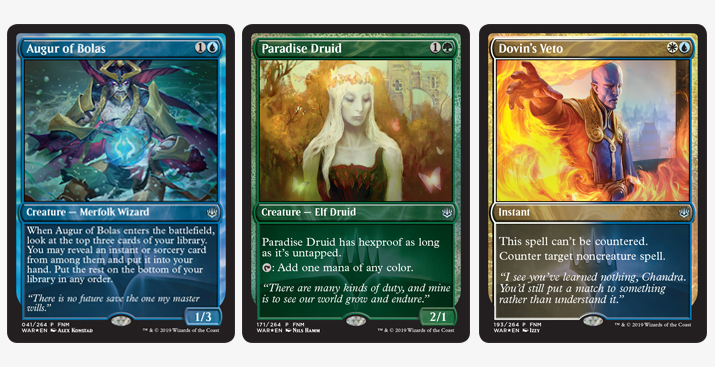 Distribute these promos at your FNM events as you see fit. However, please make sure your supply lasts the entire season.
Quantities: 4/8/16 promo cards per week for Core, Advanced, Advanced Plus respectively

You'll also receive these Magic Arena Code Cards to surprise and delight players at your FNM on April 19!
Each code redeems for three Ravnica Allegiance booster packs (once per account) on Magic Arena. If you have surplus code cards, you can pass them out at future FNMs while supplies last.
Quantity is based on the largest FNM event attendance since the release of Guilds of Ravnica.
Magic Open House
Event dates: May 4–5, 2019
We heard your feedback regarding scheduling events on top of major holidays, so we rescheduled Magic Open House for War of the Spark to avoid landing on Easter weekend. Additionally, this shift will enable us to test alternate timing for the event.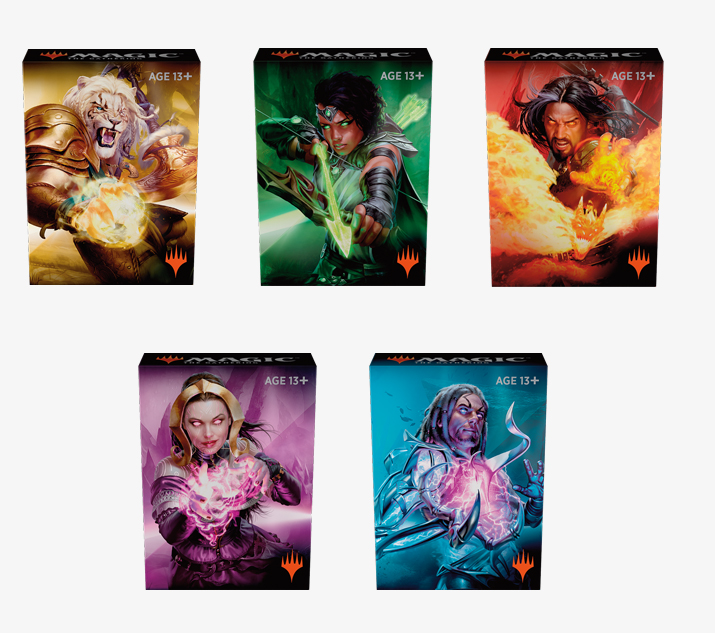 Use these Welcome Decks to help bring new players into game during Magic Open House.
Quantities: 20 (if you opted in during scheduling)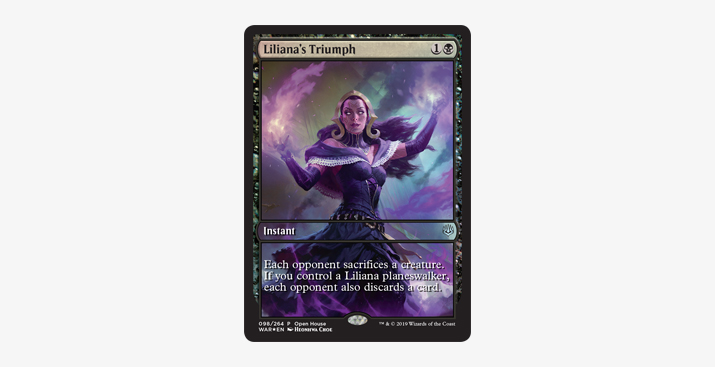 Reward each new player with a Liliana's Triumph promo card. You can also reward veteran players who helped teach or brought a friend as a "thank you" for their efforts.
Quantities: 30 promo cards
WAR Draft Weekend
Event dates: May 4–5, 2019
Draft Weekend offers the first chance to Booster Draft with the newest cards.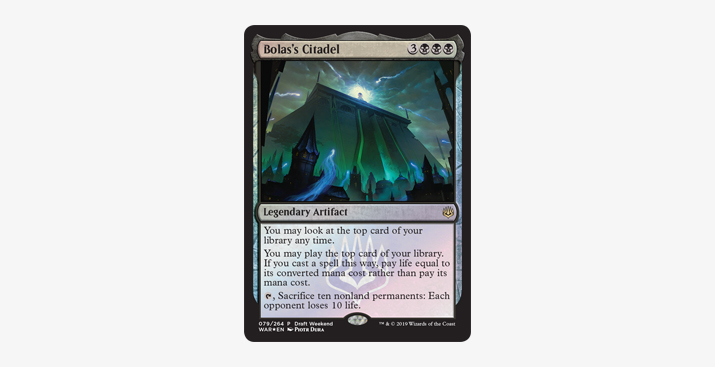 Give players one promo for each Draft Weekend event they participate in (while supplies last).
Quantities: 16/32/48 promos for Core, Advanced, Advanced Plus respectively
Arriving in stores April 22–26, 2019*
WAR Standard Showdown
Event dates: May 12–June 15, 2019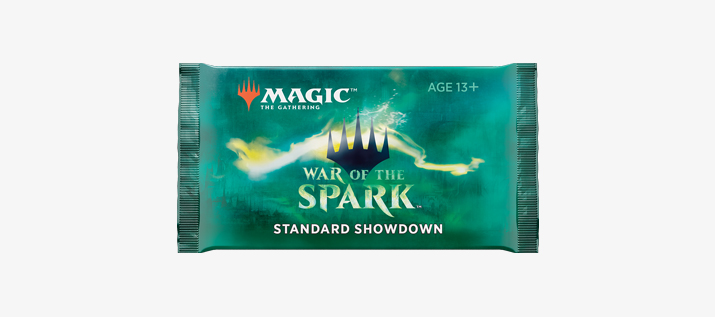 Hand out Standard Showdown prize boosters to your top competitors at the end of each event.
Quantities: 3/6/9 Standard Showdown prize boosters per week for Core, Advanced, Advanced Plus respectively
Planeswalker Weekend (Magic Weekend: War of the Spark)
Event dates: May 25–26, 2019
Magic Weekend is the "innovation" event that brings something new to the table and help keep players engaged during the mid-season. For War of the Spark, it's Planeswalker Weekend, featuring special one-off Booster Draft and Sealed events with rules curated by Magic's design studio.
At Planeswalker Weekend, Planeswalker cards will be castable using mana of any color! With at least one planeswalker in each War of the Spark pack, this means that players will be able add a minimum of three planeswalkers to their deck, regardless of their colors.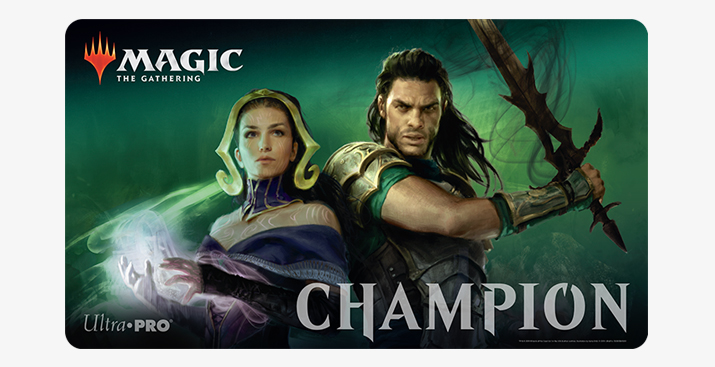 Award this exclusive playmat to the winner of the Magic Weekend tournament.
Quantity: 1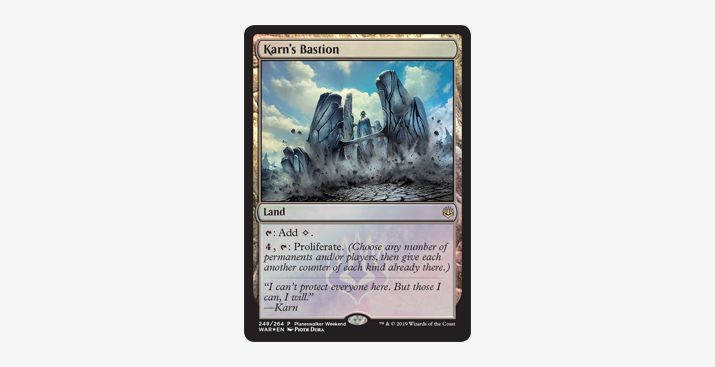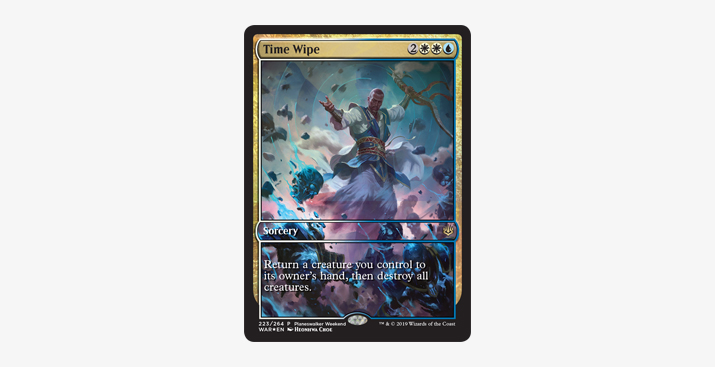 Participants get one of each promo card while supplies last. If you don't have enough for everyone in the event, you may distribute how you see fit.
Quantities for each card: 12/24/48 promo cards for Core, Advanced, Advanced Plus respectively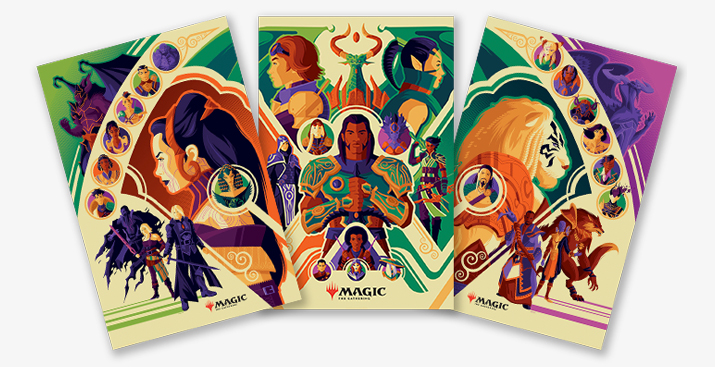 Three gorgeous posters that can stand alone and be hung around your store in prominent areas or combine to make a larger, eye-catching poster.
Quantity: 3 24"x36" posters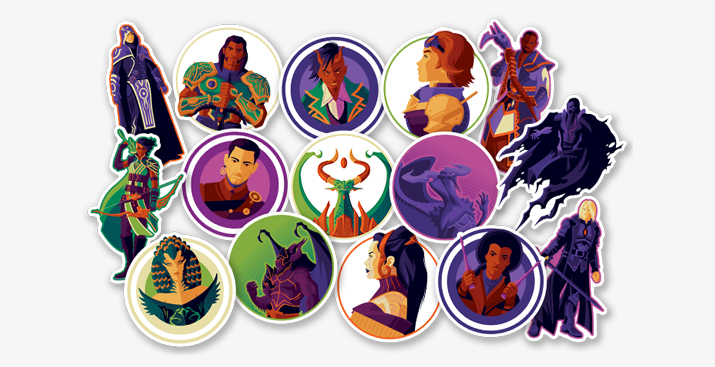 A sheet of sixty stickers in total featuring War of the Spark characters to hand out as you see fit during Planeswalker Weekend.
Quantity: 1 sheet of 60 stickers total
The War of the Spark season kicks off on April 27 with the Prerelease Early Sale Promotion and a masterful planeswalker Buy-a-Box promo card for support. Contact your distributor today for your full allocation!
*Date of kit arrival may vary by region.