Games of Berkeley in California is a strong believer in creating immersive, memorable experiences.
Jorgen Stovne—the store's event manager—explains:
I think offering great experiences is what will make Friendly Local Game Stores survive. It's the one thing that the internet can't replicate still.
That's why they partnered with a local Tudor-styled house for a fantasy and medieval games event.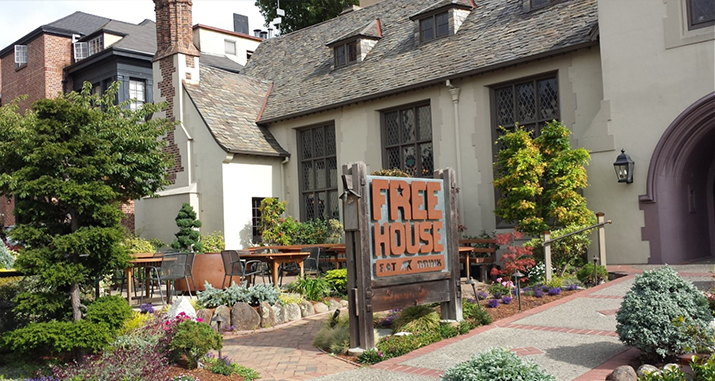 The event attracted over seventy people. The store received more subscribers to their newsletter, a sign of increased customer engagement. And best of all, they experienced a nice bump in sales.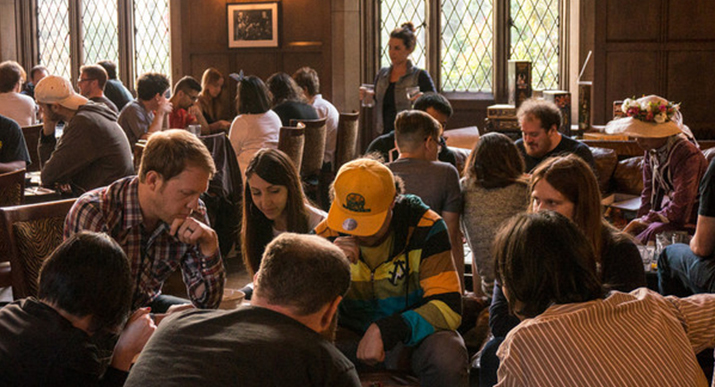 But from Jorgen's perspective the event was a success for one reason alone: it led to an increase in attendance at subsequent store events.
The [fantasy-themed] event had one goal: to set up future events. It certainly worked.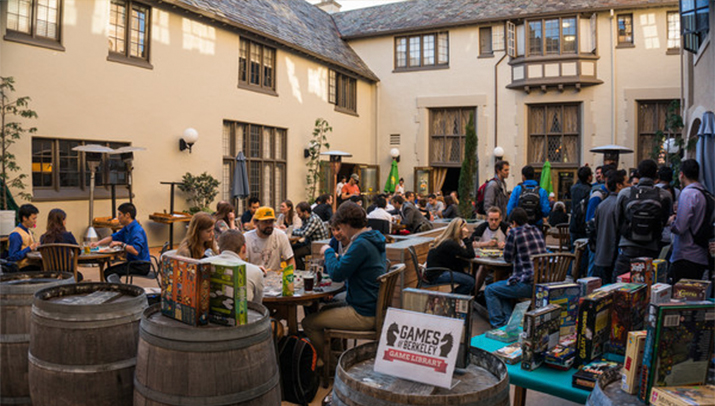 Bringing the Ambiance In-Store
Games of Berkeley doesn't only rely on outside venues to add ambiance to their events.
They built their own dungeon-themed room for tabletop games like Dungeons & Dragons.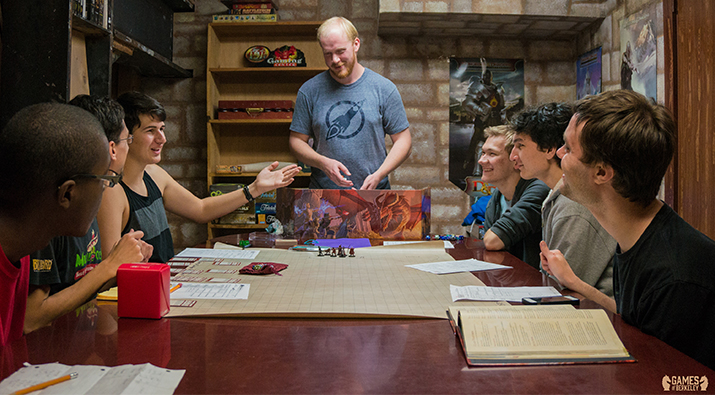 Originally a storage room, the area was transformed on a slim budget. A couple hundred dollars bought wooden trim and the paint used to create the faux finish on the walls and doors.
Also included was faux wood tiles on the floor to round out the look and a Dungeons & Dragons-inspired map of their downstairs play space to encourage customers to head down and check the space out.
I think immersion is at the core of Dungeons & Dragons... Great dungeon masters use every tool they can to achieve that immersion... Having a great play space is the final touch to a great campaign. 
Their own resident wizard (named Garreth O'Beardsly) adds the final "magic" touch.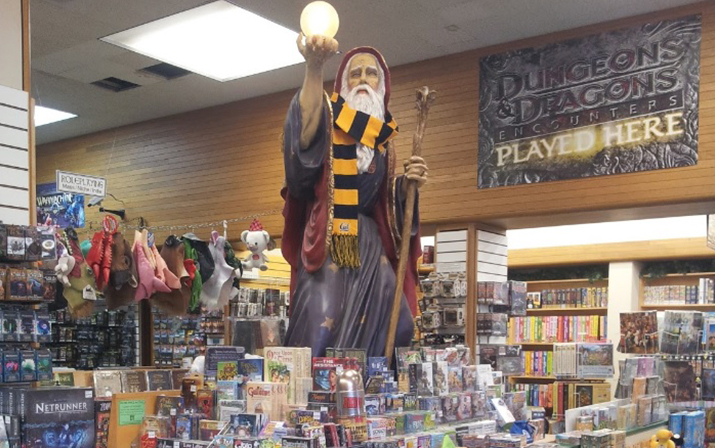 The Bottom Line
Creating immersive, memorable experiences will have a better chance of leaving a longer-lasting emotional impression on your customers—making it much more likely they'll remain a patron of your store.
Does your store create amazing experiences like Games of Berkeley? Tell us at WPNStories@wizards.com and you could be featured in an article like this one!