Players want rewards for playing well. A certain number of boosters, a certain amount of store credit—that's what they expect, and it's important to meet that expectation.
But that shouldn't stop you from having some fun with it. WPN locations around the world earn invaluable loyalty with unique rewards that help establish meaningful, long-lasting connections with players.
Here are just three:
1. Custom Trophy
Game Day winners at Common Ground Games get the customary package of promo cards and a playmat, but owner Jamison Sacks adds a personal twist: custom trophies topped with Funko POP! figures and WizKids miniatures.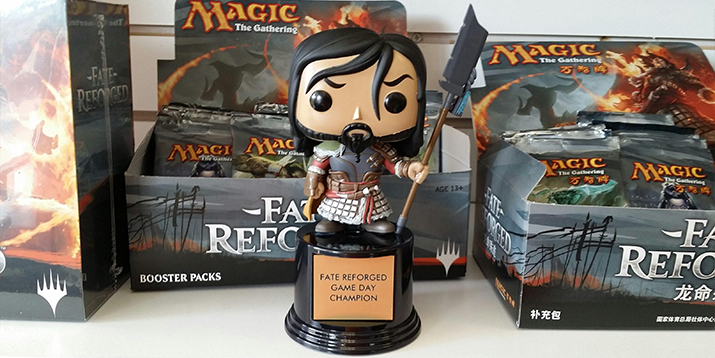 "We put the statues up the week before the tournament and we got tons of questions and attention for them!" says Jamison.
How You Can Do This:
Jamison orders the trophy from Crown Awards
Removes the generic trophy topper
And attaches the figure with super glue.
2. Edibles
Mana Infinito boosts their prize pool with a consolation donut for the last place finisher, while lucky players at Face to Face Games Toronto guzzle Magic-themed beverages!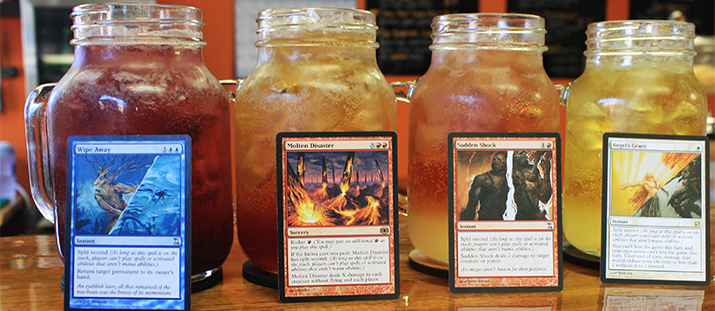 Each drink is inspired by a card with the Split Second ability.
3. Personalized Baseball Card
At Moonlite Comics, League players earn orthodox rewards like Fat Packs and discounts, but owner Jay Kirkman has been known to throw a curve ball: players with over 100 points received custom baseball cards!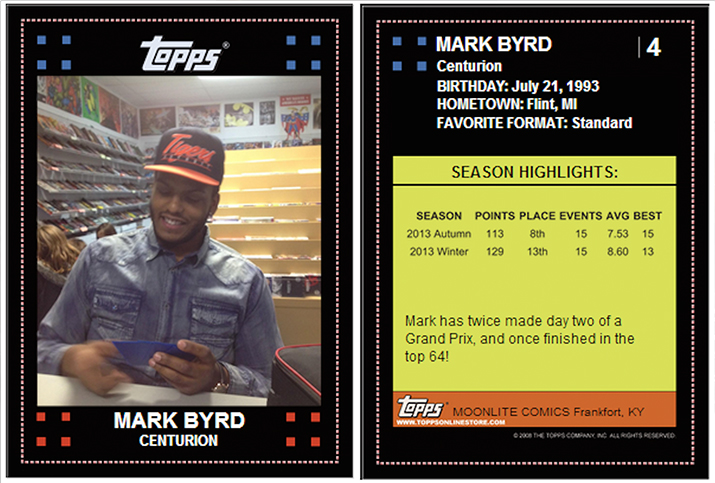 How You Can Do This:
Visit topps.mytradingcards.com
Choose a design
Upload a photo and customize the back of the card
Place the order (you'll be asked to create an account)
Each of these ideas is a unique, low-cost way to invest in your players and show them they're valued.
Try one of these ideas or come up with your own!