Where do you hang the customizable posters available from our website to advertise your events?
Ever considered these surprisingly effective places?
Restroom Stalls and Walls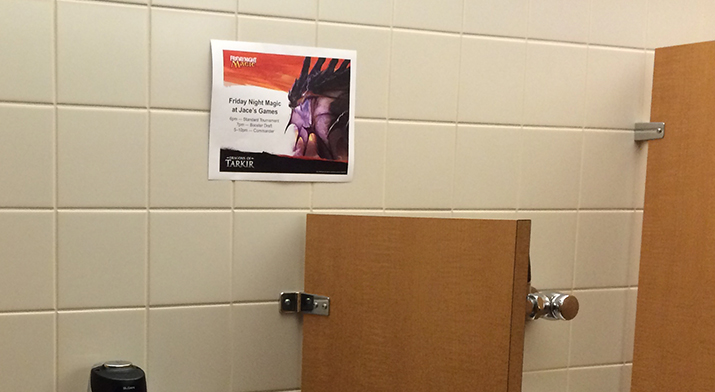 According to Rice University researchers, ads placed in restrooms have an 84% long-term recall rate. Retention of impressions averages 40% higher than other forms of media.
Don't just restrict your advertising to your own restroom walls. Reach out to local businesses who cater to your target customer type and arrange a swap.
Post your flyers on their restroom stalls, and in exchange advertise their business in your store.
Paper Towel Holders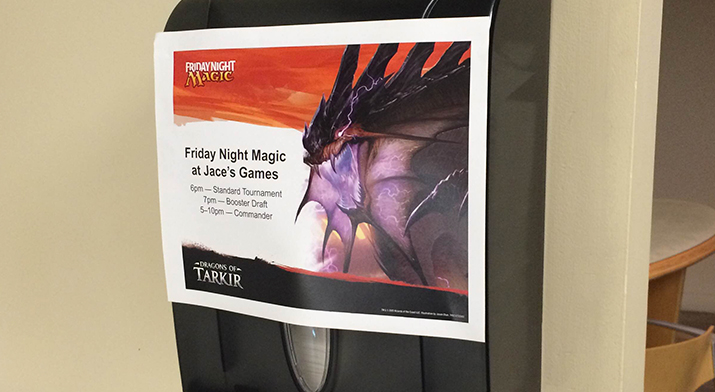 Paper towel holders are another low-cost, highly effective "indoor" marketing location. Every time anyone washes their hands, they could be reminded of your store's calendar of events.
Napkin Dispensers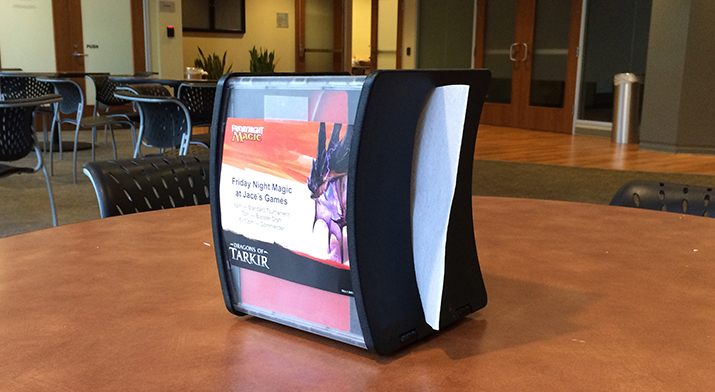 Serve food in your store or know a nearby cafe where lots of your customers hang out?
A recent survey found napkin dispensers were one of the most versatile restaurant assets to advertise events and inspire repeat business.
Some napkin dispensers come with built-in displays. But you could also simply adhere a postcard-size flyer to each side.
Where are you using the marketing materials available to you on this site? Send us your pictures and your store could be featured in an upcoming article.