Back in May, we announced a merchandising contest for stores in the EMEA region to show off their merchandising skills for the opportunity to receive a foil uncut sheet of Rare and Mythic Rare cards from The Lord of the Rings: Tales of Middle-earth™.
We received tons of amazing submissions, and our panel of internal judges selected the following winners to showcase today.
Fireball in Rome, Italy
Fireball's display included banners and medieval-fashioned weaponry to transport their customers to Middle-earth. The staff was enthusiastic about making a display that felt as close to the world of The Lord of the Rings™ as possible.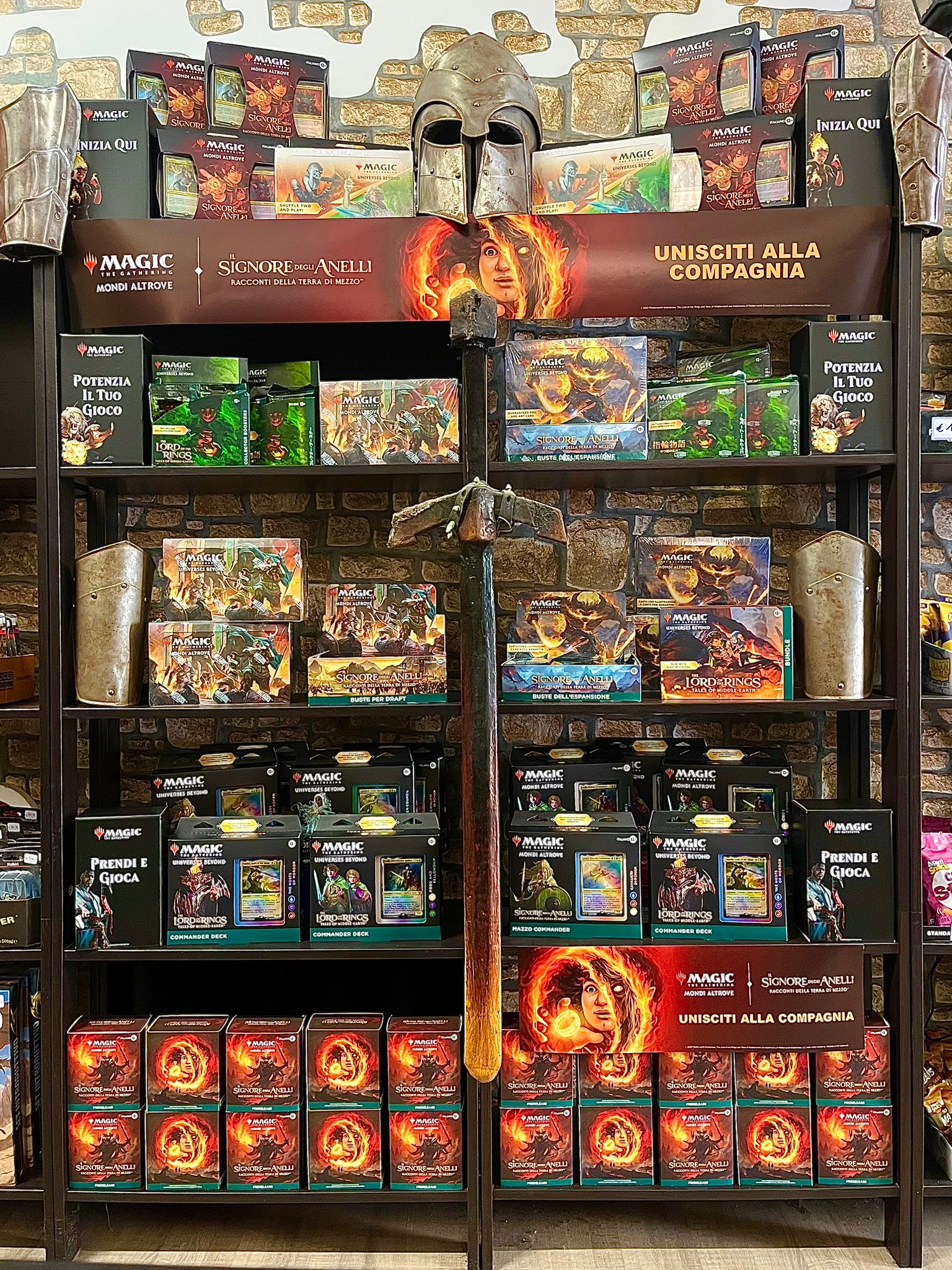 Geek Retreat Ipswich in Ipswich, UK
At Geek Retreat Ipswich, they pulled together their banners and products to make a stunning display—their customers were so excited about the set, they assisted in getting the balloons prepared!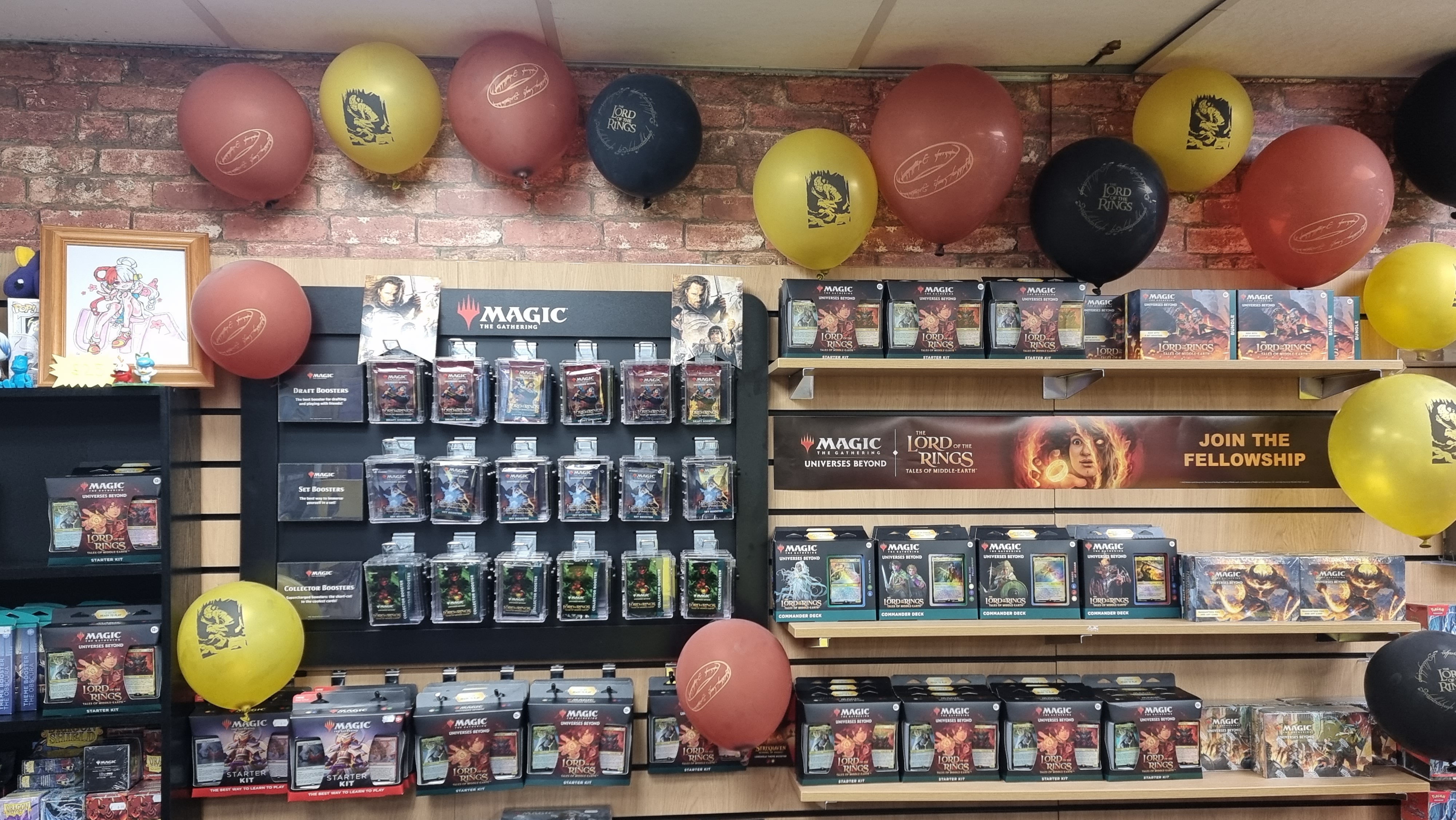 L'Antre Temps in Thionville, France
As a board game store and bookstore, L'Antre Temps tried to make a display that showcased products that would appeal to all their customers.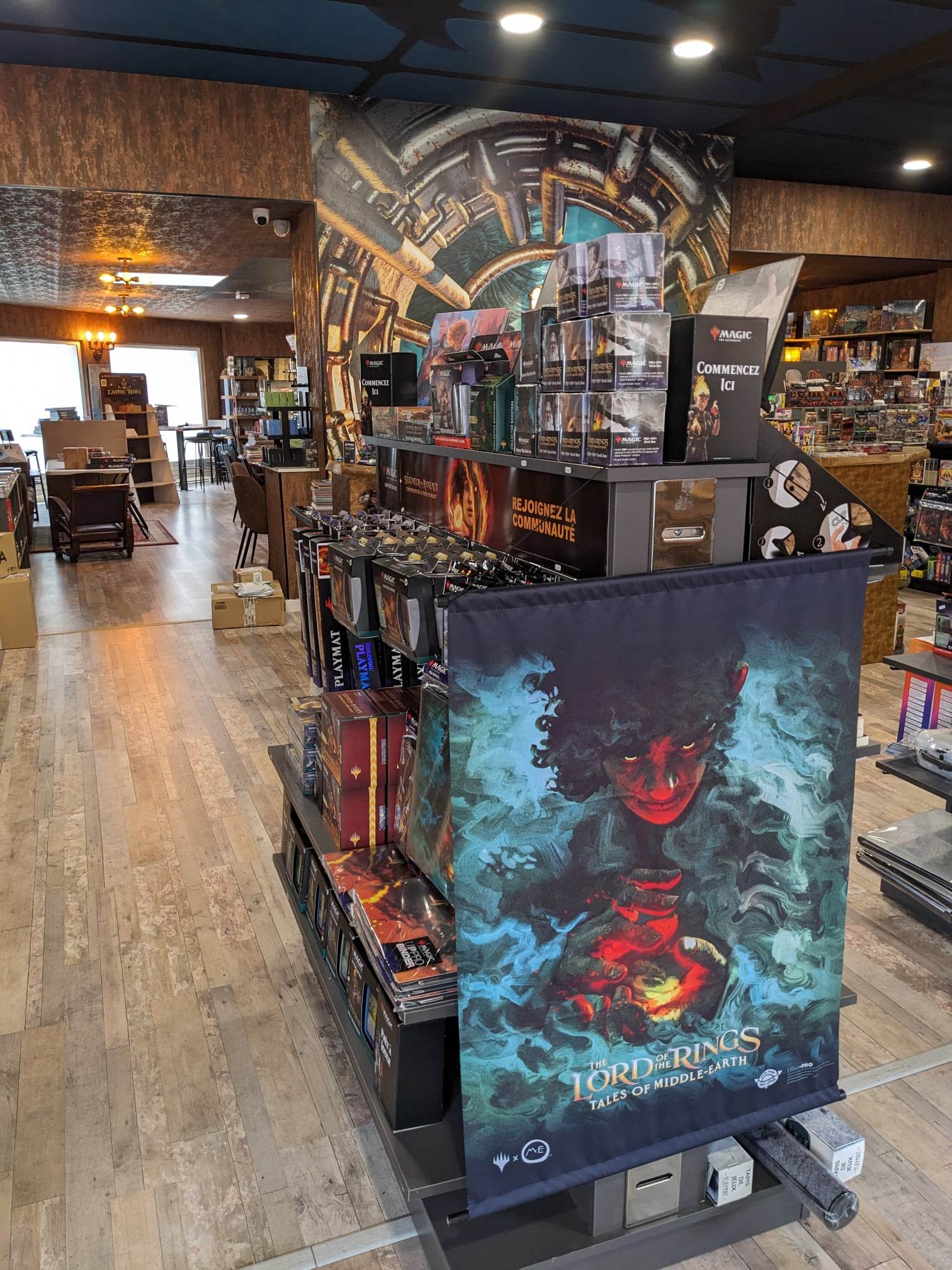 Alongside the three winners above, the panel chose to highlight the following stores for exceptional merchandising in specific areas.
Exquisite Detail: Dominion in Ayr, UK
Dominion put a unique twist on their mossy display: the addition of miniature figures surrounding a depiction of The Shire.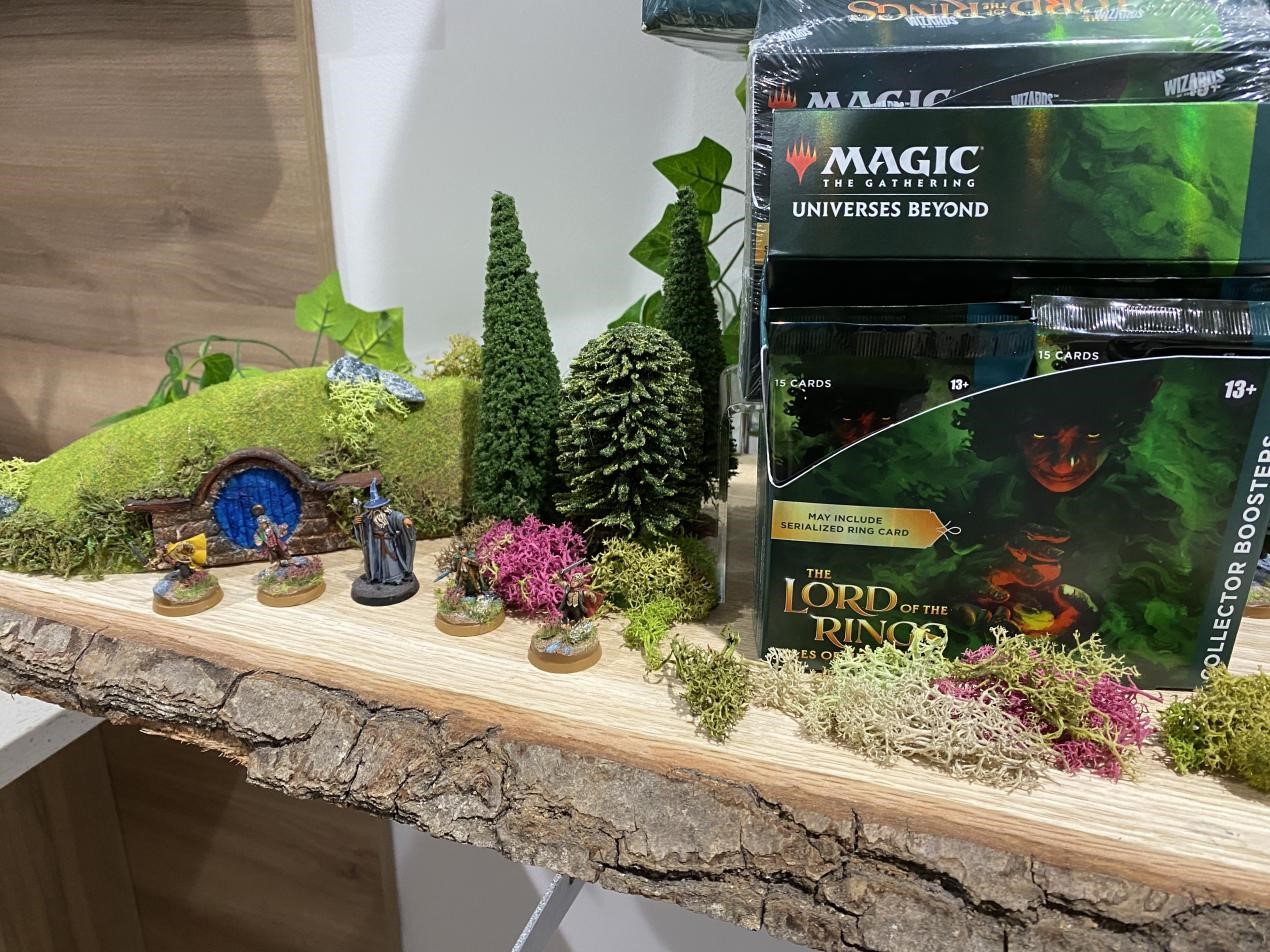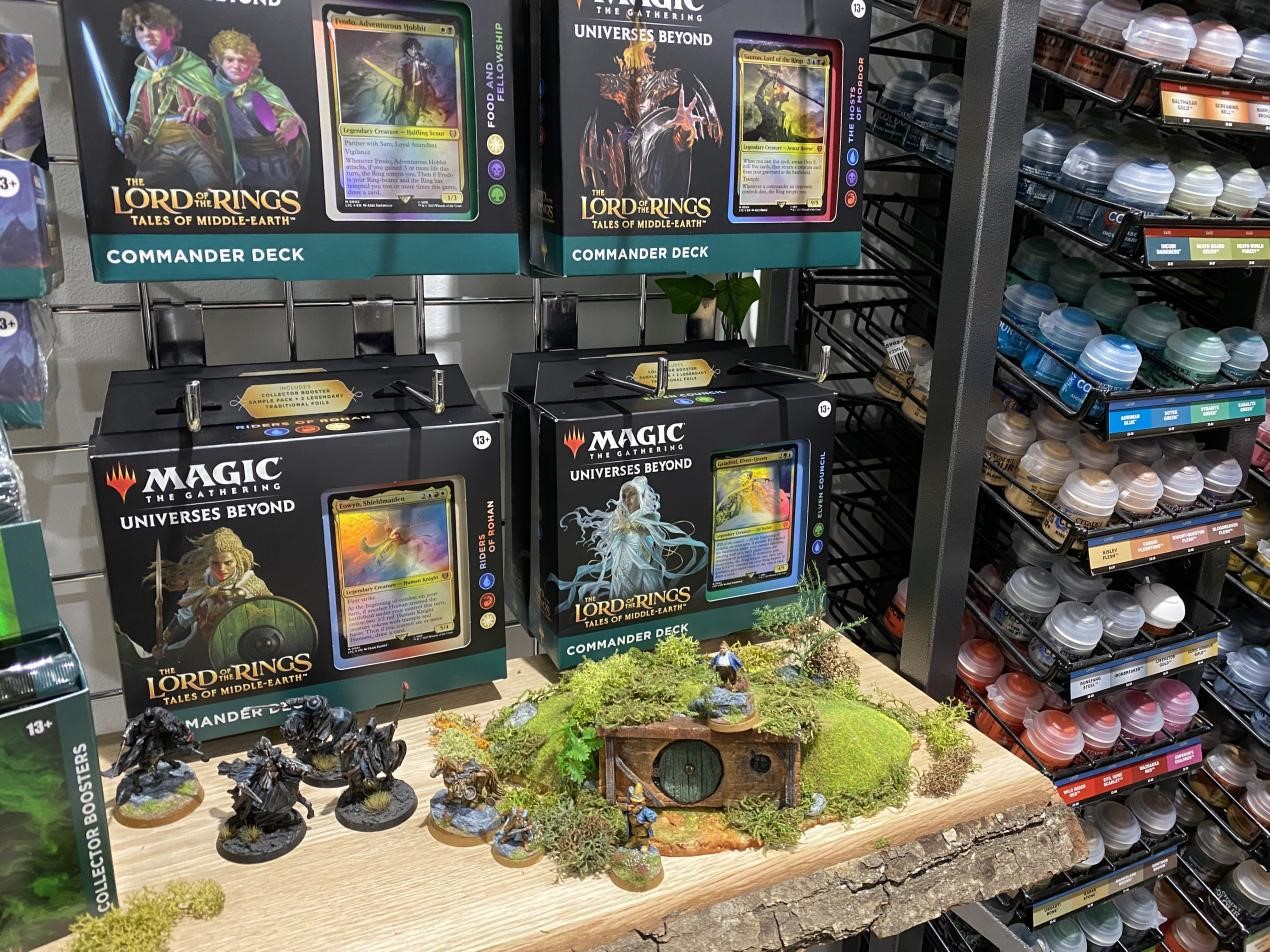 Handmade Charm: Fumettaria L'Oracolo in Pavullo nel Frignano, Italy
In Italy, Fumettaria L'Oracolo created a charming display using paper cut-outs beside a tall robed wizard inspired by Gandalf the Grey.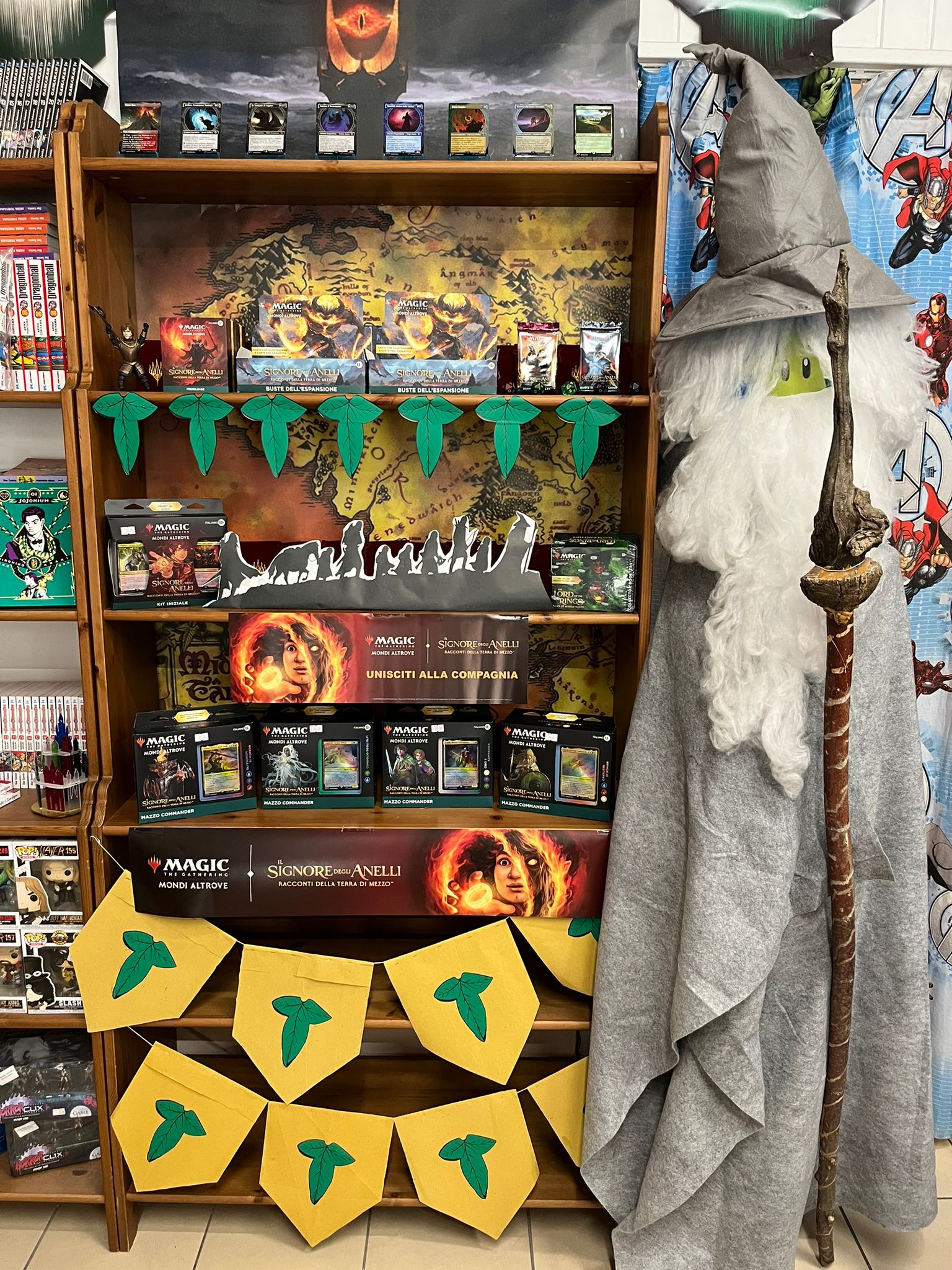 Imposing Presence: Countdown Landsberg in Landsberg am Lech, Germany
An imposing figure sits upon a throne at Countdown Landsberg in Landsberg am Lech, Germany, peering over the products for sale.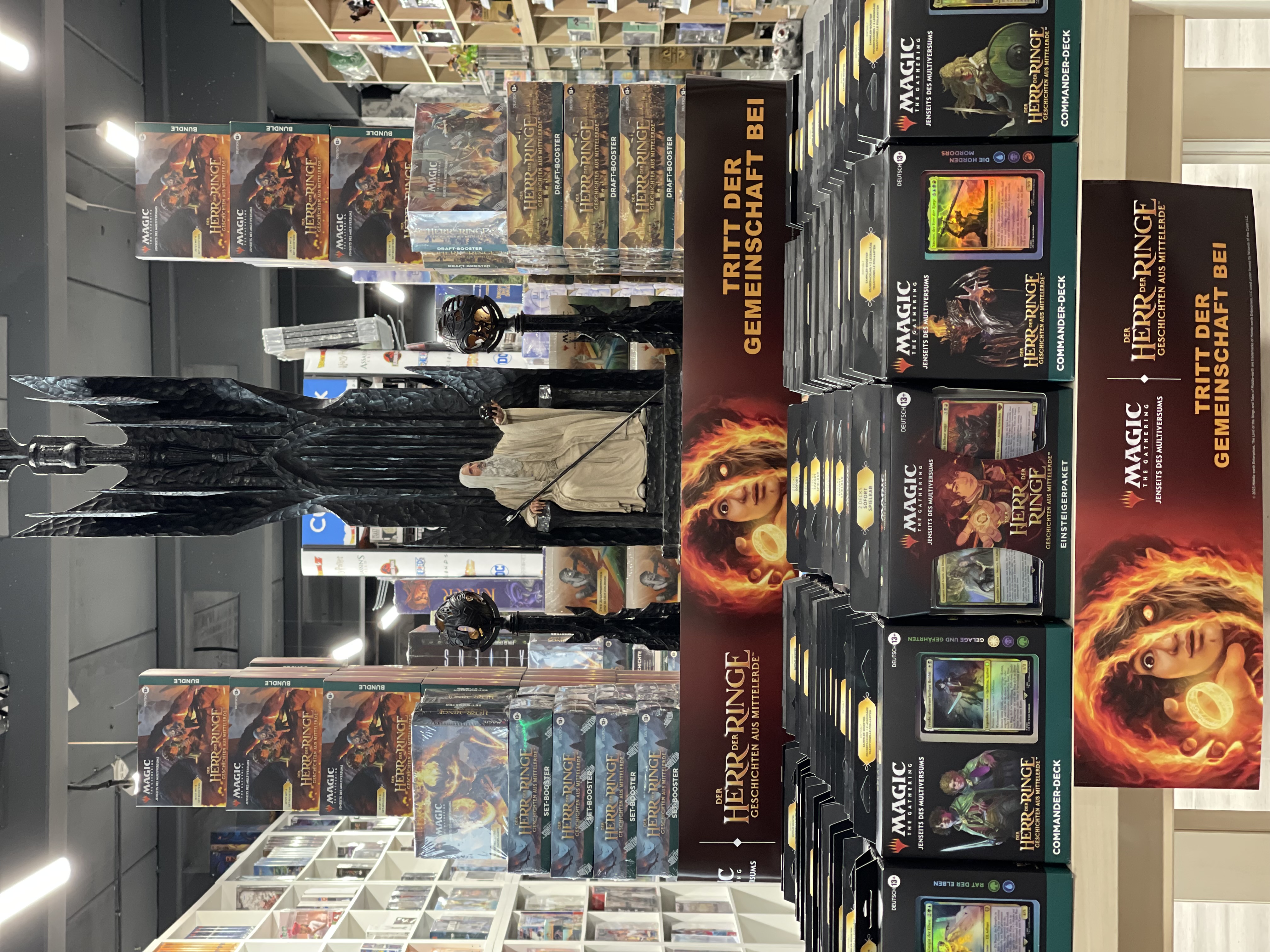 From the Window: Magic Barcelona in Barcelona, Spain
Inviting their customers to peruse the product right from the store window, Magic Barcelona implemented a sizeable window display to show off The Lord of the Rings: Tales of Middle-earth.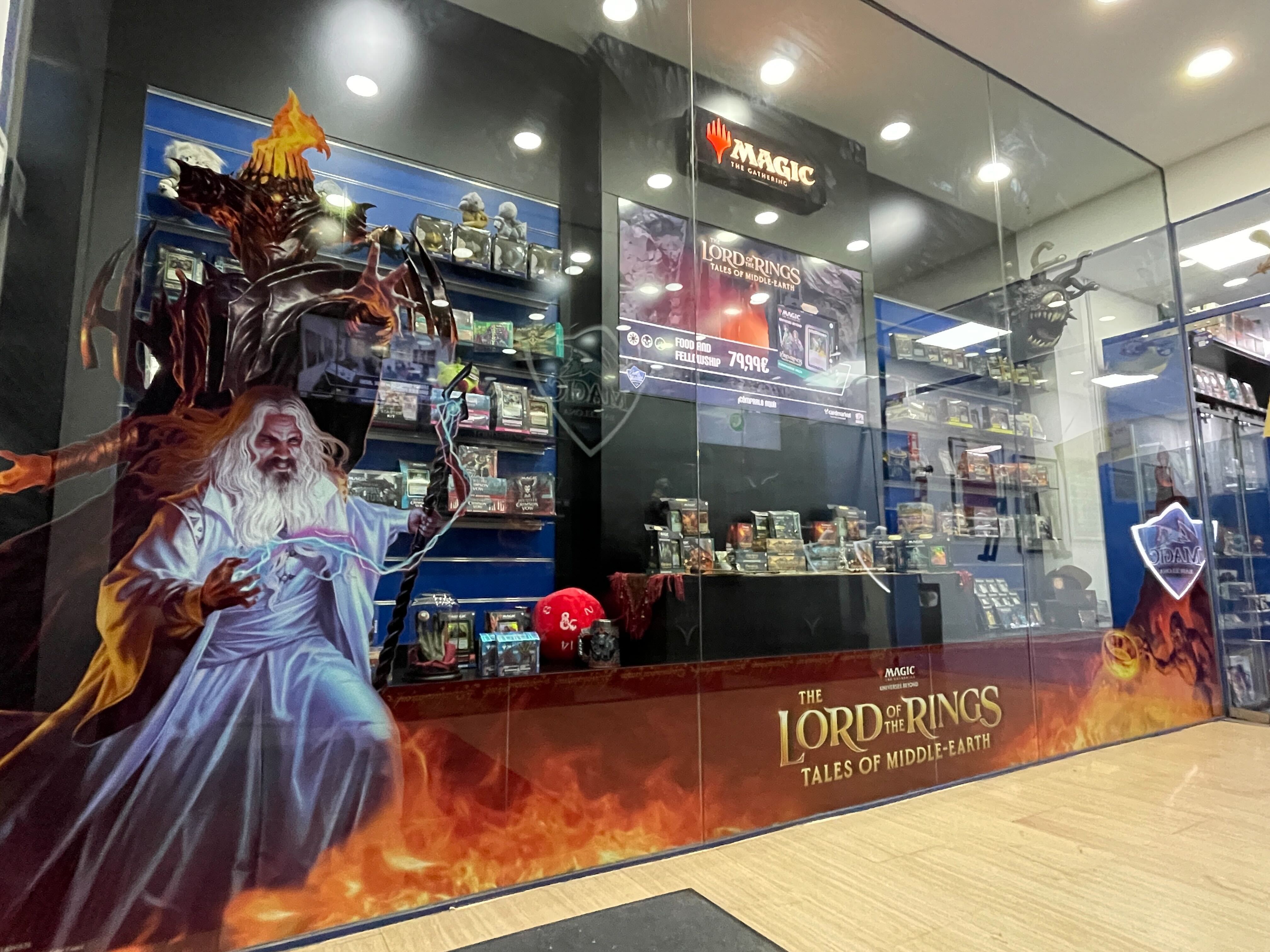 Immersive Play: Dynamite Games Lannion in Lannion, France
At this game store in Lannion, France, the staff served up fresh leaf wrapped Lembas bread to players in attendance, taking a special step to fully immersing them in the world of Middle-earth.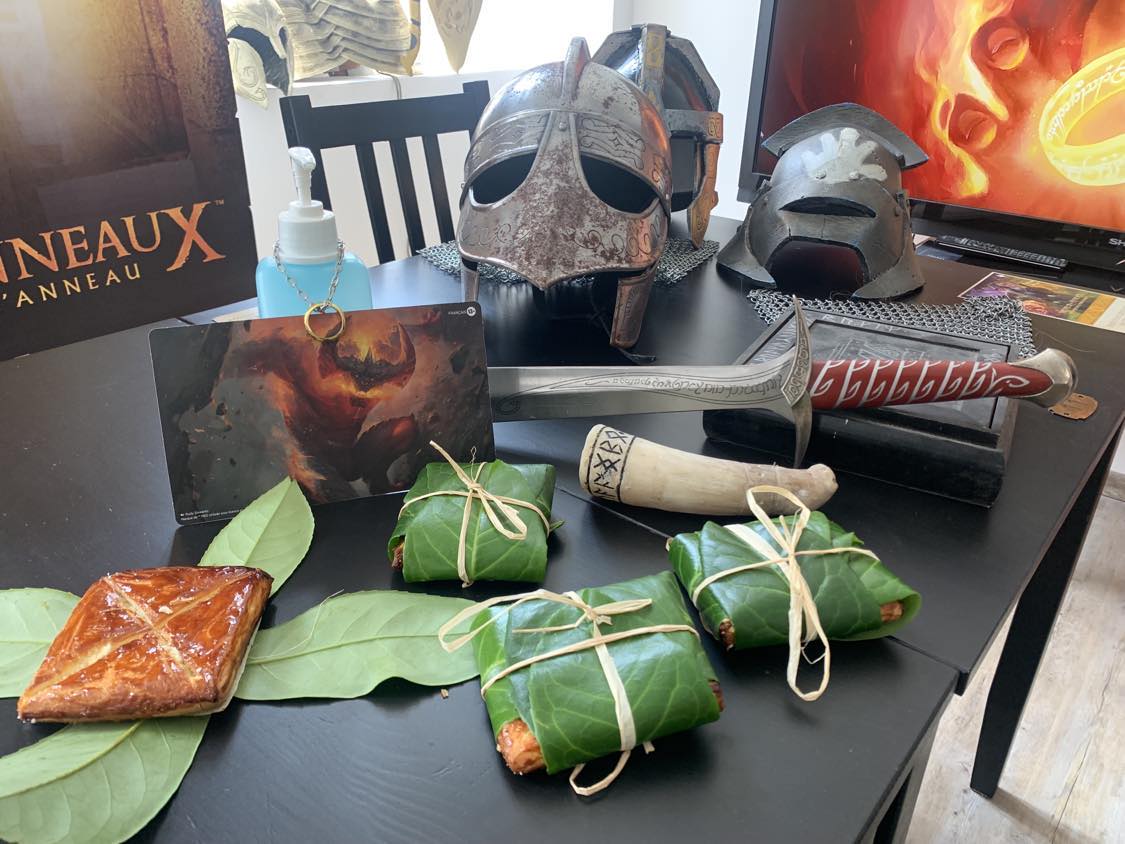 This merchandising contest brought creative and captivating displays to the forefront, and we thank everyone who participated. We hope your displays delighted your customers as much as they showcased your store's style.