By Joshua Pyle-Carter, Deck Box Halifax
If we could reach Premium status, anyone can.
By any standard, we're a small store. We are a small store in a small(ish) city in a small province in Atlantic Canada. We started on a shoestring budget, we built our business organically, and we never took on debt.
But despite all that, we reached WPN Premium last June, and we dramatically improved our customer experience in the process.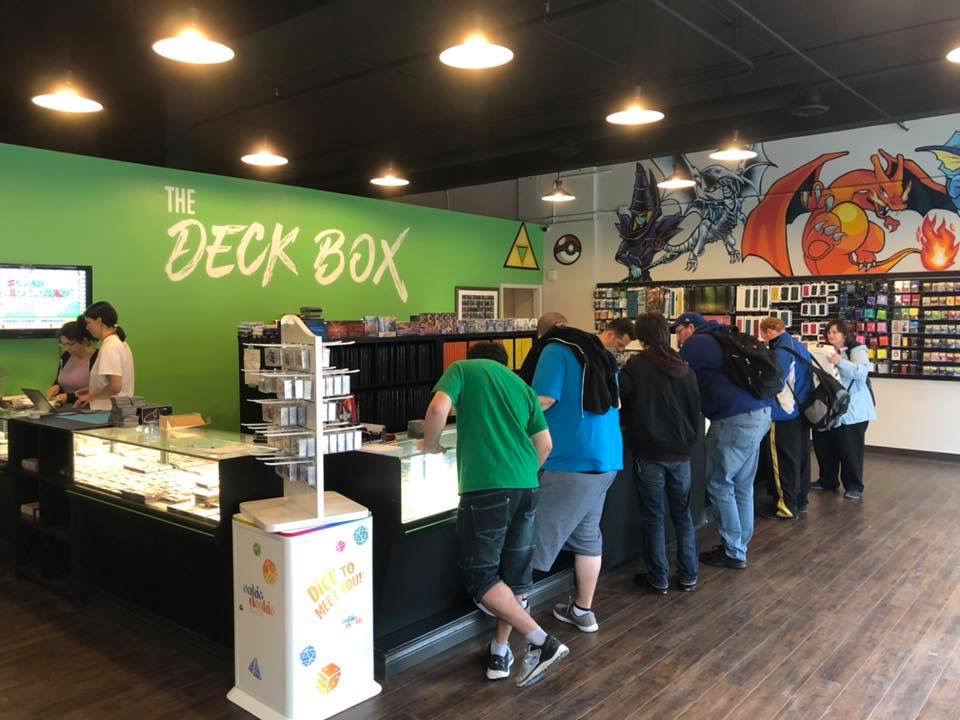 We started off about as far from Premium as you can get. If you're reading this and you think Premium is nowhere within reach, I encourage you to think long-term. With a little effort and some good decision making, you can do it.
For us, the path was basically three phases, spread out across five years.
Phase 1: Cover the basics and move on from there.
We opened our store five years ago with less than $2000 in our bank accounts. Rent was due for our apartment in a couple of weeks. Whenever there was a little extra money at the end of the month, we would put it aside for improvements. We didn't have much money, but we knew how to use it.
We had a list of what was important. As soon as we had some money to spare we would purchase things off that list—new tables, new chairs, a heat pump. If you go to going-out-of-business sales or check out used websites you can get some great stuff.
And with no collateral for loans, we did as much of the work ourselves as possible. My partner, her father, and her brother laid our first floors themselves, and I built some of the tables by hand. Aesthetics weren't high on the list at first. That came later.
Phase 2: Perfect your service.
My partner and I have always had the same desire for our business: we want to make a fun space where people can connect with others on their interests in games. Our customer service always set us apart, and success followed from there.
We talk about whatever game our clients are into. We approach everything with excitement and enthusiasm. We never push a sale, and we never make clients feel pressured. On the contrary—we offer advice for budget-friendly deckbuilding, and even lend out decks so people can try before they buy.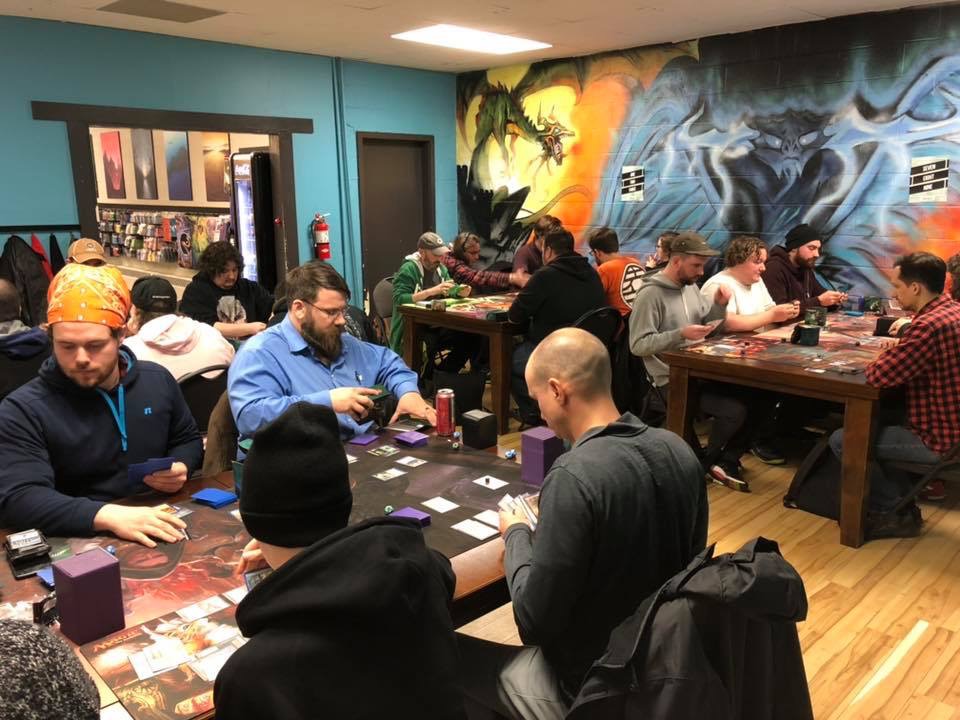 The service was what built our business and gave us the resources for the third phase—reinvesting in the store.
Phase 3: Invest back into the business.
This is where the started focusing more on aesthetics. But we were still thrifty about it.
When we reached Premium status, we did it with a small 1,300 sq ft store with floors we laid ourselves, paint colors we picked ourselves, old jewelry store cases we repurposed, sturdy tables (from Kent and Home Depot!), and chairs from Costco (that have lasted more than five years!).
Here are a few things to keep in mind as you're upgrading your space.
1. When designing a floor plan, walk the space yourself. Pretend you're your customers, and walk around. Walk it many times. We did this before giving our space planner our needs list.
2. Invest in art. It doesn't have to be as extravagant as custom murals. Framed or black-mounted posters are great and give your space a feeling that you are investing in its look and feel.
3. Organize your inventory. If they can't find it, they can't buy it. It might take a lot of time and effort but it'll save you time and makes you money in the long run.
4. Things should match. This gives a space a visual cohesion and makes everything look intentional. Paint your displays so they're all the same color. A primer spray paint seems to work the best.
When all was said and done, our business expanded to the point where we had outgrown our space. Earlier this year, we moved from a 1,300 sq ft store to a 2,300 sq ft store. (By the way: if you move, work with a commercial real estate agent, they are worth their weight in gold.)
Today our store is big and beautiful, but when the Deck Box started it out, it wasn't much bigger than our namesake.
The point is that, while reaching Premium is certainly a huge plus, making the improvement would have been worth the effort anyway. So please let me encourage you to start today! If we can do it, anyone can.