"Dear Journal,
I bought more Magic: the Gathering cards."
I wrote the above in 1994. My Magic origin story fans out over the next few entries: the Crusade in my first booster, the white weenie deck that won my first event, the Icy Manipulator that got ran over by a car.
Those experiences took place at a game store in southern Minnesota, and they turned me into a lifetime player. Which, to the WPN retailer community, means a lifetime customer.
More than twenty years later, it's still happening.
Take Magic 2015 Prerelease at The Dragon, where a young man opened a Garruk, which later went missing and was suspected stolen.
"I was mortified," says owner Jennifer Haines.
Later, she made a point of setting aside a Garruk to replace the missing copy.
"It's more important to me to make sure that kid feels like he had a positive experience at our event. Much more important than I sell this card."
As it turned out, replacing the card was easier than expected. It was the oversized Garruk—the one that came in every Magic 2015 Prerelease pack.
Efforts like that earned Jennifer San Diego ComiCon's esteemed Eisner award and helped establish robust, built-to-last success, focused on young gamers and readers.
I spoke to Jennifer about how other stores might find similar success. Here are five of her tips:
1. Have a Kid-Friendly Floor Plan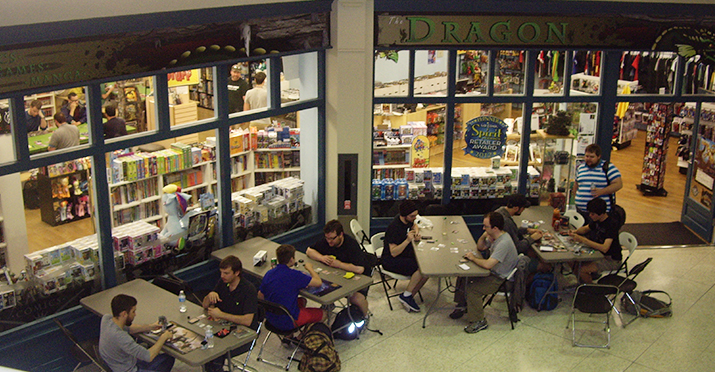 Jennifer used floorplanner.com to help arrange her interior.
Jennifer used to notice parents ushering kids away from the store, assuming they were focused on mature readers. She overcame that perception by moving toys to the front, setting up a kids reading table, and using strong signage to announce the all ages section.
2. Engage in Family-Focused Outreach
Anyone curious what she's about need look no further than the causes she lends her brand to: youth sports teams, the Joe Shuster Comics for Kids Award, even Guelph's Santa Claus parade—after which they held a "superhero dance party."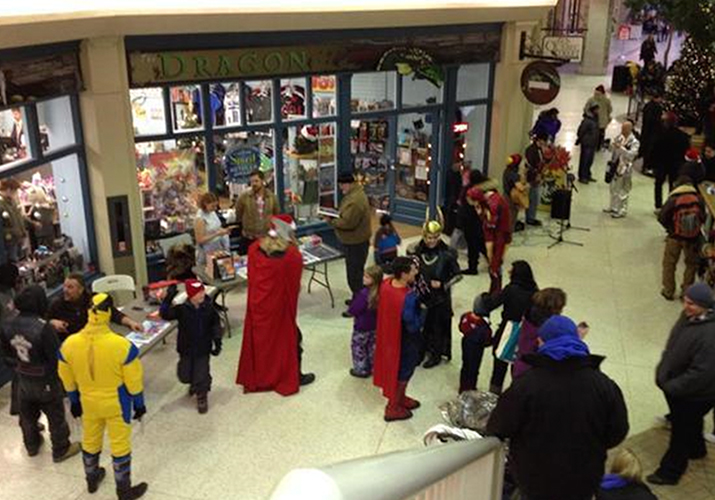 3. Make Parents Comfortable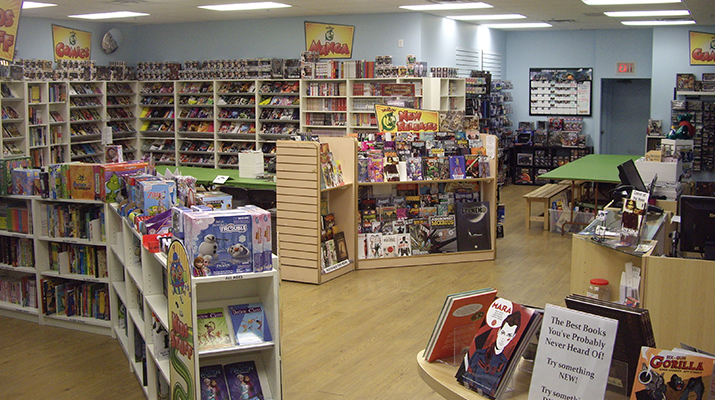 "What you're doing when you create a good kids section is, you're catering to their parents."
To that end, Jennifer enforces a strict "no profanity" rule, monitors trading to ensure fairness, keeps aisles stroller-friendly, even sends every young reader home with a comic.
Another priority: greeting every single customer. She's found that, while shopping with her husband and child, her husband will be greeted and she'll be ignored. This isn't something mothers experience at The Dragon.
4. Hire Staff with Experience with Kids.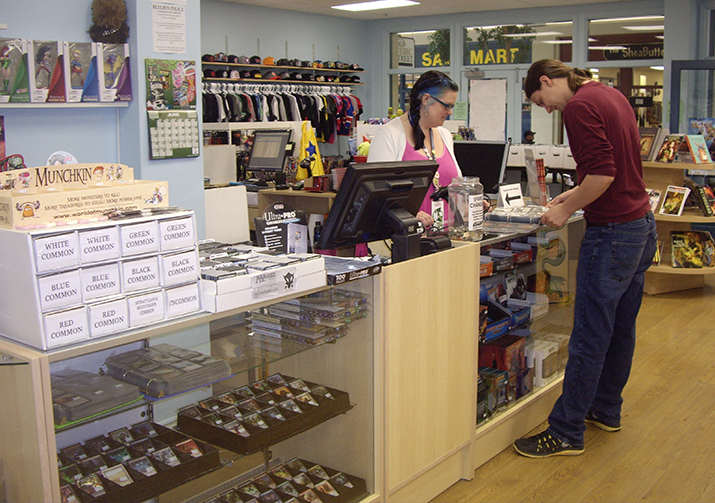 Are they amiable? Are they open and honest? That's what Jennifer considers during an interview—more so than product knowledge. "You can learn about products. But you can't learn to be an approachable person."
Jennifer especially values candidates with babysitting and summer camp experience.
5. Be Patient and Committed
Nowadays, kids constitute a healthy chunk of her audience, but it took almost a year for things to take off.
"When you change things, it's not going to be instant. You have to be committed to the change and ready to stand by it."
So if you're looking to target a younger demographic, try some of Jennifer tips, and stick to them!