Double Masters 2022 releases July 8, delivering a set packed with sought-after reprints in gorgeous new treatments. The set appeals to two major groups of your Magic fanbase: players who are competitive in Constructed formats, and collectors.
Your marketing leading up to set release should focus on advertising your events and amplifying special treatments on social media. Today we're sharing some reminders to help set up your summer for success.
Launch Party & WPN Premium Preview Event Reminders
If you haven't already, go to Wizards EventLink to schedule your Double Masters 2022 Launch Party from July 8–10. This opening weekend celebration is paired with double the promos for you to pass out to players. Each event participant may receive one copy of both Bring to Light and Weathered Wayfarer.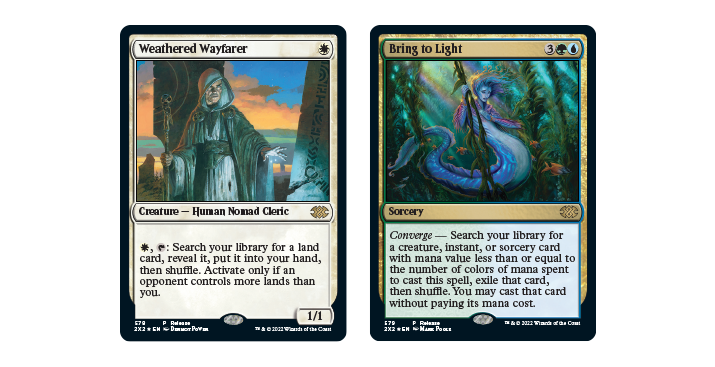 WPN Premium stores can start the party early with a WPN Premium Preview Event from July 1–7. You'll receive a set allocation of Double Masters 2022 product to use for the event or as prizing—remember, Draft Boosters may only be used for event materials and prizing for Preview Events during this time period.
Drafting Double Masters 2022
Drafting is twice as exciting in Double Masters 2022, as it allows players to draft two cards when they open a new pack during the drafting period of the event. After that, they select one card until it's time to start the next pack.
This gives all the players who come to draft even more opportunities to pick out the cards they want to collect right from the beginning and gives competitive deck builders more flexibility in developing a play strategy.
Show Off Special Treatments
Your events allow your players to crack open and get competitive with the powerful reprints in the set, but your collectors will be all about the updated art and new showcase treatments throughout. Double Masters 2022 offers something enticing even to newer collectors in your store: every pack contains two Rare or Mythic Rare cards, and two cards in every pack are traditional foils.
As usual, collectors can buff up their collection with Borderless cards, found in both Draft and Collector Boosters.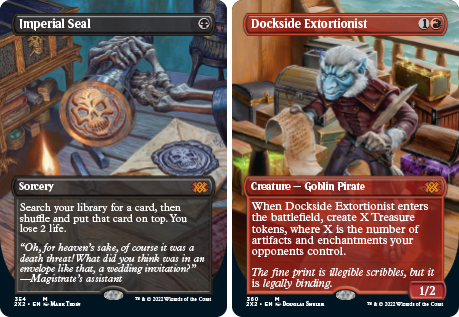 However, exclusive to Collector Boosters are all-new textured foils—combined with stunning borderless art, these cards are sure to be popular among all those who want the most breathtaking deck in the room.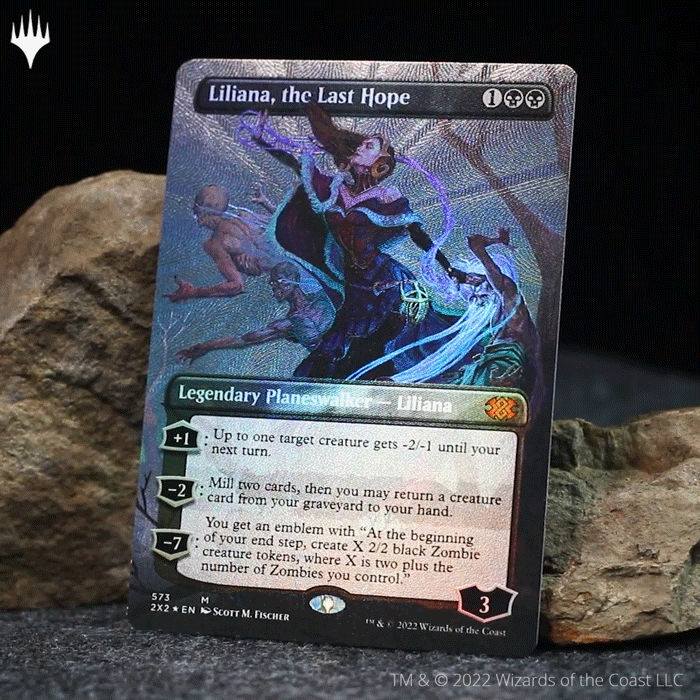 Double Masters 2022 set release will be here before you know it, so don't wait another minute to schedule your events and double down on driving the excitement of this release to your community.