In the past year, Vienna's SpielRaum Wien has introduced over 500 new players to the WPN, enough to place them among the top ten stores in that category. We asked Head of Organized Play Valentin Hauser what he does to guarantee a great experience for new players. Here's what he had to say.
When I read that SpielRaum Wien was one of the top ten stores for new players, it was nearly unbelievable for me. I knew that we have a large number of players, but I never would have thought it was that large.
We work hard to make new players feel comfortable and to motivate them to come back with their friends.
The four most successful means, in my opinion, are:
1. Run Two-Headed Giant at Prerelease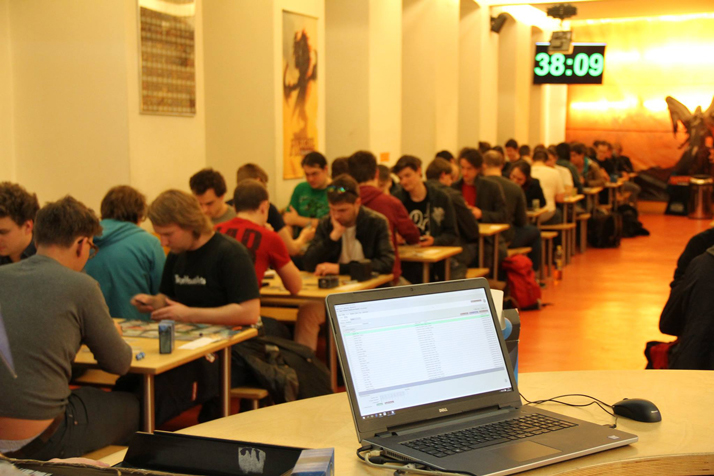 Winning as a team is more fun than winning alone.
That's why, ever since Time Spiral, we've reserved Prerelease Sunday for Two-Headed Giant. Two-Headed Giant is perfect for new players to join the tournament scene. A lot of players bring their significant others, or two new players team up together.
Beyond that, Prerelease is one of the most casual events of the season. We cap it at four rounds and keep the prize payout low, with everyone with two or more wins getting at least one booster pack. The more players are in the prize ranks, the less important each win gets (except for the second) and the happier the players are.
2. Keep Prizes Modest, Entry Fees Low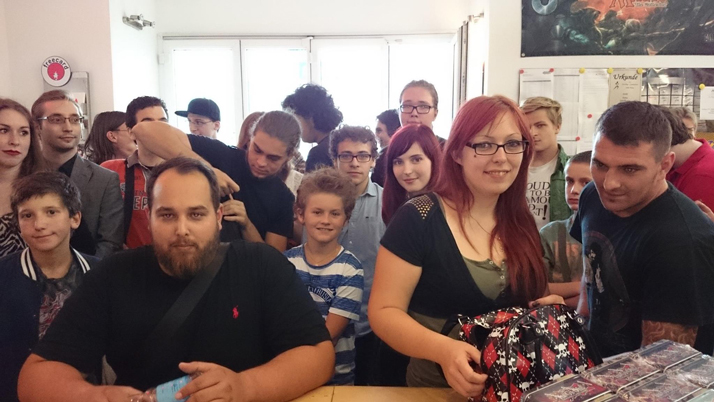 Nearly all our tournaments are free to play. Who wants to get beaten down in their first event after having spent X amount of money to join the tournament? Winnings are low for sure—first place and a few players chosen at random get one booster each—but this makes the tournaments very relaxed, with a friendly mood.
Gathering and enjoying the game are the most important things here. Of course, things have not always been this way. We sometimes have to educate the regulars and ask them to be good examples.
Of course, we also have more competitive events with entrance fees and bigger prize pools, to make the store a good place for both newcomers and more motivated players alike.
3. Host Events Specifically for New Players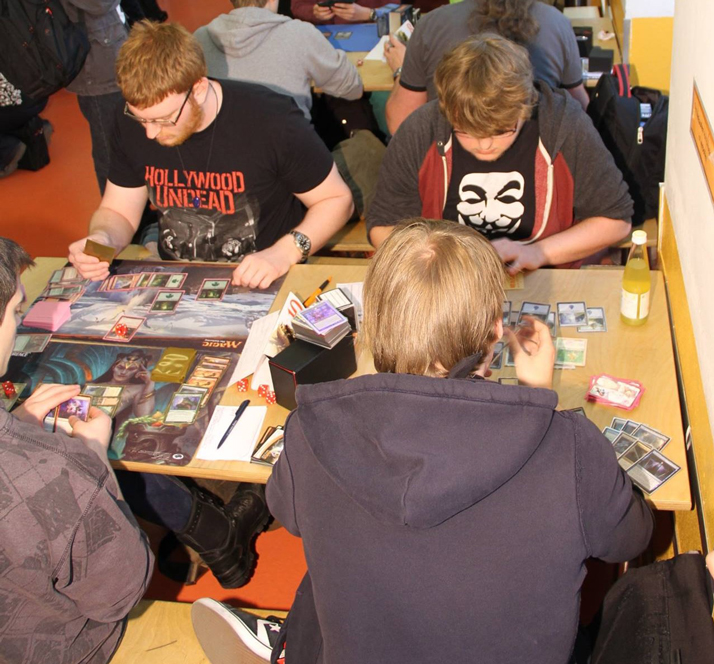 Usually, new players want to compete against each other and not against the regulars, so we offer tournaments specifically for new players, usually on the first Saturday each month. Once they defeat the shyness, they join the regular events.
We have a winner's ceremony at the end, where we give out leftover promo cards. This makes the tournament even more special. And we always remember to announce the next tournament at the end and encourage players to bring their friends.
4. Mention Events to Every Customer
Make sure your staff tells every new visitor that you run events, especially the Prereleases and special events for beginners. Help new players find a quick and easy entrance to the game—help with deckbuilding, formats, rules questions, etc.
We also enlist our experienced players to help with that, because they can guide new players on things you wouldn't necessarily think about. We're in a fortunate position to have a good mix of experienced players—even some former National Champions and Pro Tour competitors—to help new players.
Connecting the veterans with new players helps welcome them and grow the community. That's maybe the most important rule of all—what helps the community also helps your store!
Store Stats: SpielRaum Wien
Location: Vienna, Austria (Population 1.7 million)
WPN Level: Advanced Plus
Age: 12 years
Size: 2,000 sq. ft.
By Valentin Hauser, Head of Organized Play at Spielraum Wien