Commander Party events are now available to the entire WPN—and this July, you can schedule yours for The Lord of the Rings: Tales of Middle-earth™.
These one-day events add a whole new dimension to Commander play at your store. Players will choose to ally with one of four different factions within the books: the Elves, the Hobbits, the Dwarves, or Gondor & Rohan and wield Rings of Power, granting them abilities to use during the game.
From the materials in your kit to tips for running a smooth event, we'll cover all the need-to-knows to ensure your Commander Party is the event of the summer.
Commander Party Materials
For the event, all WPN stores received the following materials as part of their promo shipment:
Commander Party promos
Commander Party Faction Cards
Commander Party Play Aids
The quantity your store receives of these materials will be based on your community size—your promo email contains exact quantities. WPN Premium stores will receive higher quantities of these materials and the WPN Premium promo cards will come as traditional foils. All other WPN stores will receive nonfoil promos.
Each participant in your event receives one copy of the Commander Party promo—Lifecrafter's Bestiary—so be sure to set your event capacity in EventLink to match the number of promos you'll receive. As you advertise the event to your community, be clear in sharing that the Commander Party participation promos are only available while supplies last.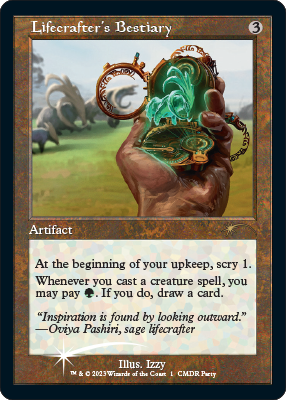 The physical Commander Party materials arriving in your promo kit will be printed in English. However, localized language versions of the materials are available on our marketing materials page for you to print.
Setting Up Your Play Space
For the Commander Party, you'll set up your play space to accommodate pods of four players. We strongly recommend you place one Commander Party Play Aid on each table in advance on the day of the event, to save time at the start of your event.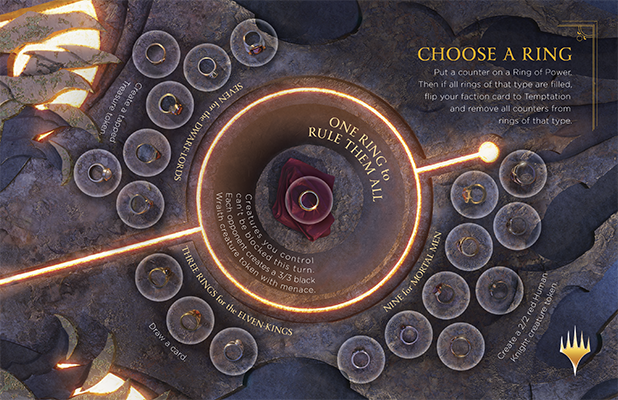 As your players start arriving, assign them to a pod and have them pick one of the four Faction Cards. They can familiarize themselves with the additional ruleset they'll be playing with using the Play Aid and start shuffling up their decks to enjoy an evening of adventure.
Running the Commander Party
When you're ready to begin your event, take one of the Play Aids in-hand and read the rules aloud to your players, reminding them that Frequently Asked Questions can be found on the back of the Play Aid. Then, start a timer for two hours, and let the game commence!
To help your players keep an eye on the time, be sure to display your timer on a screen visible from your play space. This will help players keep track of their game, making it even easier when you sound off your 15-minute warning.
At the end of the event, don't forget to pass out the participation promo, Lifecrafter's Bestiary, to all the players in attendance. The quantity you receive will be based on your community size, so be sure to clearly advertise to your community that the seats for your Commander Party may be limited.
Encourage Repeat Play
No matter how much Commander experience your Commander Party attendees have under their belts, you'll want to encourage them to return to your store for additional events at your store over the summer. Guide your more experienced Commander fans to the Commander Masters Launch Party, where they'll be able to roll the red carpet for their Commanders and enjoy powerful reprints and pick up preconstructed decks with popular archetypes.
Direct your newer Commander players to sign up for weekly Commander Nights events, which have rotating achievement-based prizes throughout the season.
The Lord of the Rings: Tales of Middle-earth Commander Party is one month away—make sure your event is scheduled in Wizards EventLink and you download all the resources you need to advertise your event on social media.