We told you it was coming soon and now it's official! The curtain will rise on Innistrad: Double Feature on January 28, 2022. This limited Draft Booster set is exclusive to WPN stores and combines the spooky goodness of Innistrad: Midnight Hunt and Innistrad: Crimson Vow into one awesome black and white showcase treatment, reminiscent of classic beloved horror films.
Every WPN store will receive an allocation sold through their preferred distributor—remember, if you want to change your preferred distributor for Innistrad: Double Feature, you need to do so before November 5.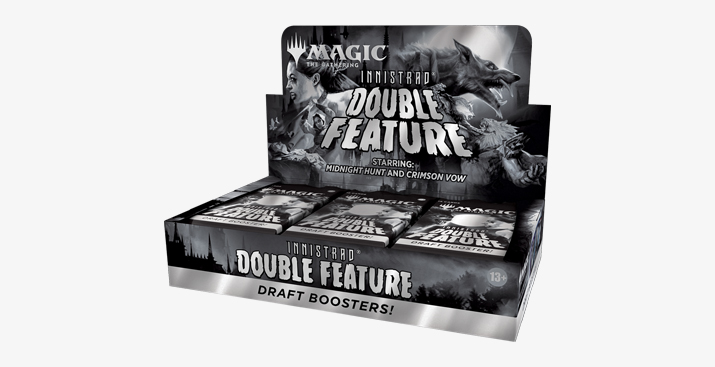 As an added bonus, WPN Premium stores (or those who reach Premium by November 5) can host an exclusive Innistrad: Double Feature Preview Event for starting January 21. WPN Premium stores will receive an additional allocation of Innistrad: Double Feature for exclusive use in this event. Plus, players will receive a promo card for participating: a black and white treatment of Endless Ranks of the Dead. Scheduling is open now in Wizards EventLink. Mark those calendars and start sharing the news with your community!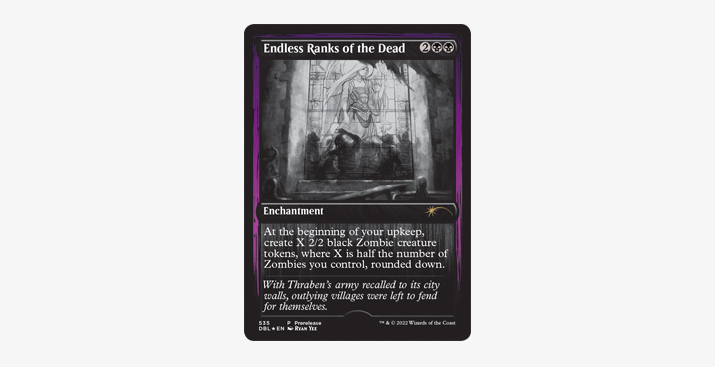 But that's not all players will have to look forward to next year.
Commander Parties Now Starting January 28–30
We are excited to share that you now have more time to prep your store and get players hyped for this immersive experience.
Commander Parties will now be hosted January 28–30 with the release of Innistrad: Double Feature.
We want to be certain you have ample time to rebuild your community in the way that works best for you, and we believe there are a number of ways to rebuild ahead of Commander Parties kicking off in January.
If your store can safely support in-person play, Commander Nights are excellent weekly events with rotating rules and achievement-based prizes that keep players engaged with the casual fun style of play they'll enjoy during the Commander Party. Hosting weekly Commander Nights is a great way to rebuild your Commander community and build excitement for Commander Parties!
However, if you're not ready to return to in-store events, don't worry—Webcam and At-Home Events are still available to keep your community together until the right time comes, and you can use the SpellTable beta for planning remote events.
Keep players excited about the upcoming Prerelease for Innistrad: Crimson Vow and the release of Innistrad: Double Feature. And if you haven't already, start scheduling your events in Wizards EventLink. Innistrad: Double Feature Prerelease will be here before you know it!