Prepare to descend into madness—the Innistrad: Double Feature Preview Event is almost here! Exclusive to WPN Premium stores, this event runs from January 21–27.
What's inside the set? Innistrad: Double Feature combines the best from Innistrad: Midnight Hunt and Innistrad: Crimson Vow—the full card breakdown can be found over on magic.wizards.com.
Additionally, the special foil treatment for Innistrad: Double Feature, the Silver Screen foil, may appear on any card in the set. This style of traditional foil shows off the black-and-white art with a special silver substrate treatment and a glossy varnish finish that your players will remember from the Eternal Night cards.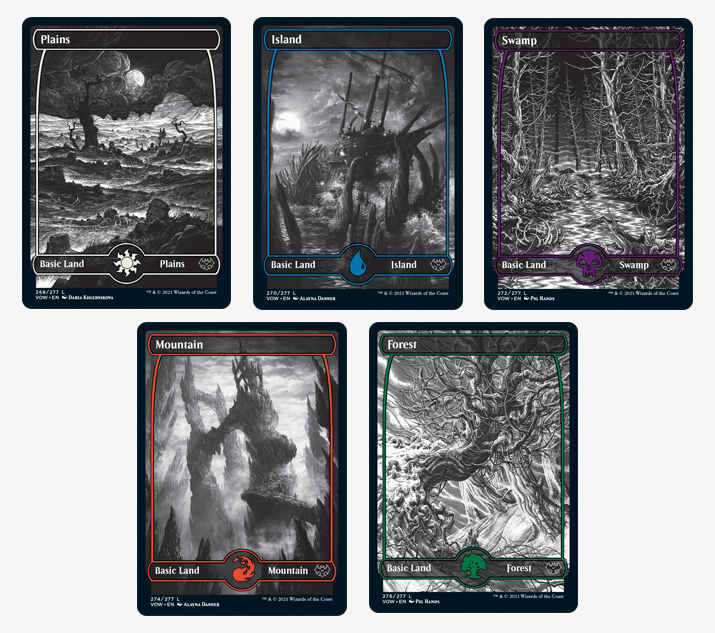 The WPN Premium Preview event runs a full week ahead of the set's release, and qualifying WPN Premium stores can run Draft or Sealed events with their allocated product. To add to the horror-themed fun, you'll receive an exclusive promo to pass out to your players: Endless Ranks of the Dead.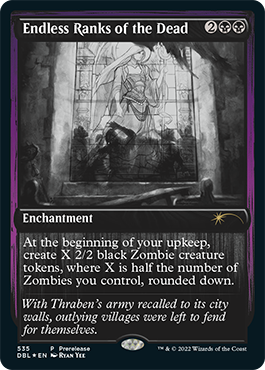 Scheduling your Innistrad: Double Feature WPN Premium Preview event in advance guarantees that players will be able to find your store and preregister. Stores that schedule their events early may be more likely to see a rise in player attendance.
Don't miss this opportunity to let your players show off with this limited showcase edition of the powerful sets from this fall. Scheduling in Wizards EventLink only takes a minute—head there today and put your event on the calendar!