Both new and engaged Magic players loved the straightforward Limited play that Jumpstart 2020 offered—and Jumpstart 2022 launches next week, giving players even more mix-and-match mayhem! Before players jump to your store to play, make sure you have a handle on your Launch Party details and marketing strategies to secure as many sign-ups as possible.
Review Launch Party Reminders
Jumpstart 2022 Launch Party runs from December 2–4; each player receives two Jumpstart 2022 Boosters to open and shuffle together for a 40-card deck that's ready to play—lands included!
We encourage you to run the event as Player List-Only with a flat prize structure to keep the event casual and welcoming to new players. Additionally, try to set a designated time period during which Jumpstart 2022 will be played at your store to give players a clear window of time to come in and purchase packs to earn the event promo.
You received your participation promos alongside your promo shipment for The Brothers' War. The participation promo for Jumpstart 2022 Launch Party is Kibo, Uktabi Prince.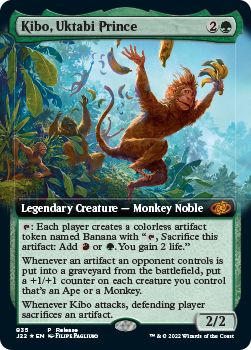 Give your players one copy of Kibo, Uktabi Prince every time they purchase more Jumpstart 2022 packs to play with during the Launch Party event in your store.
Showcase Anime Card Art
Jumpstart 2022 Boosters come with one anime-inspired art card in every pack. These alternate art treatments are a fun way to encourage players who are enticed by the art style but are unfamiliar with Magic to give it a try for this event. Plus, you can invite players to pick up some packs if they're hoping to expand their collections with some of these art treatments.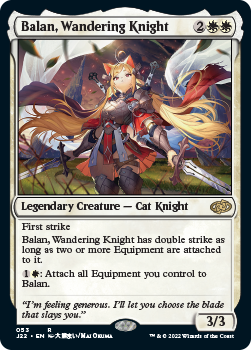 Share the cards with your players and direct them to your store calendar to sign up for your event ahead of time.
Use Downloadable Marketing Materials
On top of showing off unique art, you should utilize our downloadable marketing materials to help promote your Jumpstart 2022 Launch Party. Use these assets across your social media marketing efforts to bring more eyes—and hopefully more players—to your event.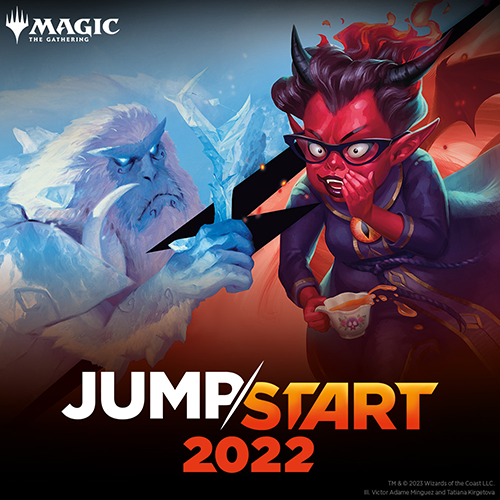 Each marketing material is pre-sized for use on Facebook and Instagram, whether you use them for standalone posts or as a part of a reel.
Jumpstart 2022 launches December 2—make sure your store is prepared! If you haven't already, now is the time to schedule your Launch Party in Wizards EventLink and share the event with your community.