The tabletop Pro Tour makes its triumphant return at next week's MagicCon: Philadelphia. The Pro Tour Phyrexia invitation list is made up of new pros who have battled their way through Regional Championship Qualifiers (RCQs) and Regional Championships to reach the biggest Magic stage since the launch of the new Premier Play system.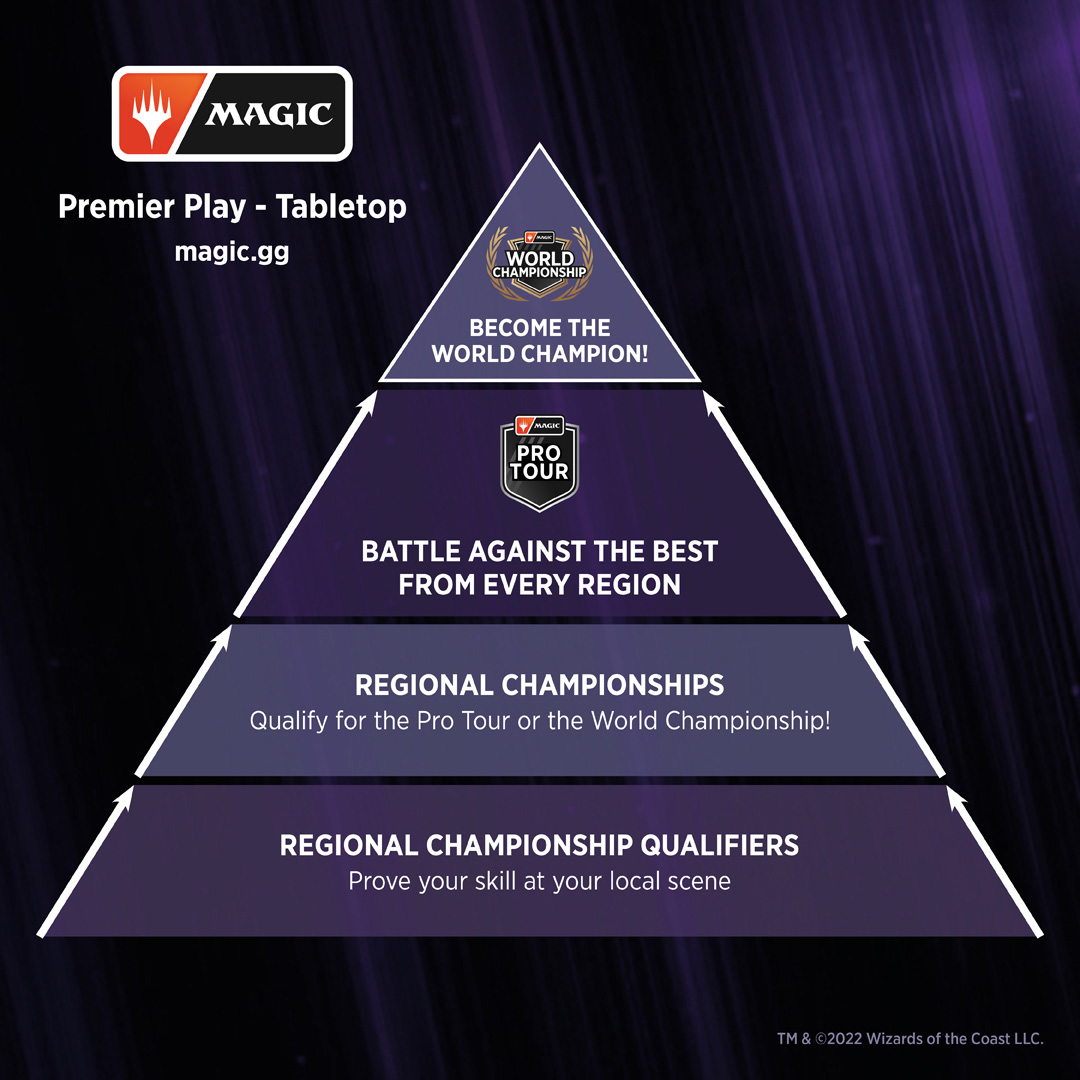 During Season 1, we gathered feedback from players who participated in RCQs around the world, and we've incorporated this feedback into our next season.
Changes to the RCQ System
Starting with Season 2, Round 1 of the Regional Championship Qualifiers (taking place from April-August 2023), RCQs will be required to run either a predetermined Constructed format or Limited. Our goal is to unify the competitive playing community during this time and make it easier for players to focus on one format (or one format plus Limited) across a qualifying season. Certain larger events will still be able to provide RCQ support as part of other events.
We also wanted to give stores some flexibility and support our Limited fans. Limited will remain an option with the designated constructed format for all RCQ rounds.
For Season 2, Round 1 the constructed format will be Pioneer. The constructed format will be Modern for Round 2.
Check out this English-language clip of Director of Play Billy Jensen talking more about the change:
One of Your Players Could Be the Next Regional Champion
The qualifying round for the Regional Championships that feed into Pro Tour 4 will start April 22, 2023, and will run until August 20, 2023. During that time, participating WPN stores and approved organizers will host Regional Championship Qualifiers that award invitations to the Regional Championship(s) within their respective region. For season 2, the format of each Regional Championship will match the constructed format of the corresponding RCQ round.
These Regional Championship events will take place this year in late September to late November, and each Regional Championship event awards prize money to top finishers. The winner of each Regional Championship also secures a spot in 2024's World Championship!
Additionally, based on feedback from the last season, we're slightly extending the qualifying round lengths, so stores have a little more time to plan when their event takes place.
How to Run a RCQ Event in Your Store
Interested in being a part of Magic's Premier Play Program? To purchase a kit and host a Regional Championship Qualifier event in your store, please reach out to the tournament organizer in your region for more information:
Your regional tournament organizers will still set qualification guidelines, work with you and other stores in the WPN to schedule qualifiers and provide program information on their websites. While the system may differ from region to region, contacting your regional tournament organizer is the first step towards hosting a Regional Championship Qualifier!
New RCQ Promo Cards
Regional Championship Qualifier and Regional Championship promo cards are getting a Secret Lair refresh! While supplies last, this round of RCQs will award promos for participation as well as for top finishing players. These promos will be supplied to participating stores by regional tournament organizers.
The April 22 – August 20, 2023 Regional Championship Qualifier promo cards are as follows:
Unholy Heat
Eldritch Evolution
This version of Unholy Heat features new artwork from Cabrol, and Eldritch Evolution's card art comes courtesy of DZO.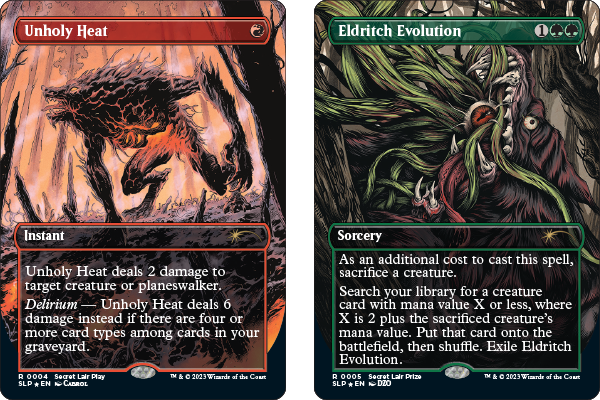 Non-foil versions of Unholy Heat are available by participating in local qualifiers. Traditional foil versions are available as well through participating in larger open qualifying events as well as side events at Regional Championships.
As for Eldritch Evolution, nonfoil versions can be earned by being a top finisher in local qualifiers. Traditional foil versions will be available to players who earn invitations to their respective Regional Championship at qualifier events.
Check with your regional tournament organizer for more information about available promos and prize promo opportunities for your region.
Regional Championships for Pro Tour 4
Regional Championships for Pro Tour 4 will be scheduled between September 3 and November 26, 2023. Top finishers from this round of Regional Championships will earn invitations to the first Pro Tour of 2024 ("Pro Tour 4"), with exact invites varying per region. The winners of each Regional Championship (as well as the finalists in the USA, EMEA, and Japan) will also qualify for Magic World Championship 30 in 2024.
The Regional Championship promo card is Ugin, the Spirit Dragon, which is sure to get your players in the spirit of the game! Non-foil versions will be provided to Regional Championship participants, while top finishers from each region will receive a traditional foil version of the card as well. This printing of Ugin, the Spirit Dragon features new artwork from kelogsloops.