The holidays are on the horizon, and you may start seeing more and more gift-seeking customers wandering the aisles of your store in the coming months. Some gift buyers will have a list of exactly what their recipient wants; others will come to you for guidance.
Be prepared to ask questions to learn more about the giftee. Once you discern what type of player the gift buyer is shopping for, you can use this guide to help connect the shopper with an awesome gift.
Navigate the Guide:
Jump to Magic: The Gathering recommendations
---
The Gift of Adventure: Dungeons & Dragons
Release Date: October 4, 2022
Recommend to: New Players, New Dungeon Masters
The D&D Starter Set: Dragons of Stormwreck Isle is an ideal introduction to the world of Dungeons & Dragons, offering players and Dungeon Masters an unforgettable onboarding experience. Plus, you can offer to run a quick demo with curious shoppers to help them decide if they'd be interested in purchasing the full product.
The set includes an adventure book with everything the DM needs to get started, the rulebook for players, five pre-generated character sheets, and six game dice.
Release Date: August 16, 2022
Recommend to: Dungeon Masters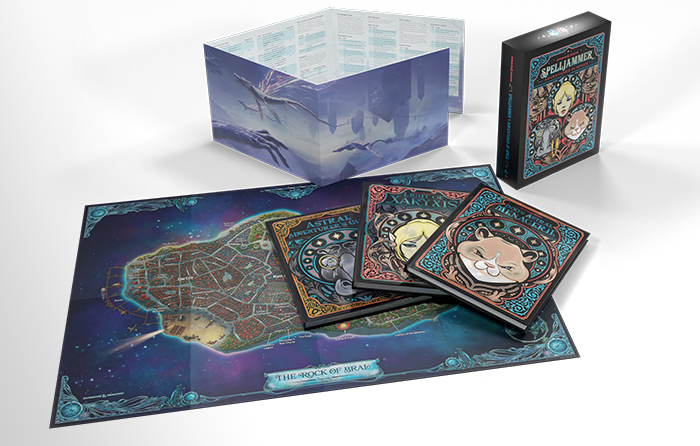 If you have D&D fans seeking an out-of-this-world experience to gift their DM, recommend Spelljammer: Adventures in Space! This three-book set includes an adventure book, a setting book, and a monster book, plus a poster map and gorgeous DM screen.
Release Date: August 16, 2022 (Terrain) and July 19, 2022 (Creatures)
Recommend to: Dungeon Masters
For groups that love playing in-person, point them toward Campaign Case: Terrain and Campaign Case: Creatures: both cases make great gifts and are filled with accessories to enhance the immersion of any campaign.
Release Date: December 6, 2022
Recommend to: Engaged Players, Dungeon Masters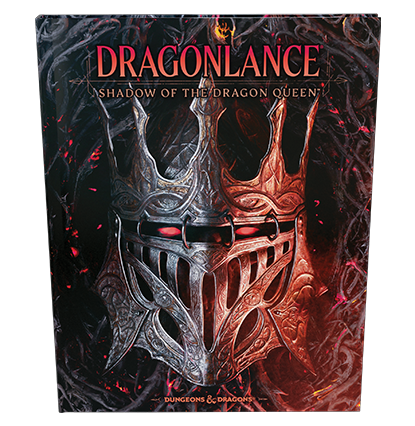 In one month, Dragonlance: Shadow of the Dragon Queen releases, a D&D adventure book to guide characters from level 1 to 11. The book introduces the Dragonlance setting to 5th edition D&D and focuses on the legendary War of the Lance. Merchandise the alternate cover face-out at your store to capture players' interest with the stunning artwork!
---
Magic Recommendations for New and Engaged Players
The family and friends of a new-to-Magic fan may not know exactly what product to purchase; on the other hand, gift-buyers who are shopping for Magic superfans may already know exactly what they're looking to buy.
This section is organized with new player recommendations first, followed by recommendations you can give to gift-buyers that need an extra nudge to find the perfect gift for the Magic superfan in their life.
Release Date: December 2, 2022
Recommend to: New Players
Jumpstart 2022 is one of the fastest ways to kick off a game of Magic: a pair of two packs contains all the cards a player needs to face off against an opponent—including lands! Jumpstart 2022 features a total of 46 themes, offering a wide array of combination possibilities.
Release Date: December 2, 2022
Recommend to: New Players interested in multiplayer Magic
Arriving early next month, Starter Commander Decks are a great way to onboard new players to one of Magic's most popular formats. Each deck is ready to play out of the box, so if your gift buyer wants to help new players jump into Commander right away, this product is the perfect recommendation.
Each Starter Commander Deck set includes 100 Magic cards—including the foil-etched legendary commander card, 99 nonfoil cards, and lands—ten double-sided tokens, a deck box, and punchout counters.
To help make getting started even easier, each Starter Commander Deck also includes an insert with strategy advice for the deck, a summary of the rules for playing Commander, and a reference card for guidance on what to do during your turn.
Release Date: June 2, 2022
Recommend to: New Players interested in learning together
Ideal for a pair of players who want to learn to play Magic together, the 2022 Starter Kit comes with two 60-card decks, a rulebook, and two Magic: The Gathering Arena redemption cards so players can keep up the fun by redeeming their decks in Arena right after playing.
Starter Kit 2022 will contain cards from Innistrad: Midnight Hunt, Innistrad: Crimson Vow, Kamigawa: Neon Dynasty, and Streets of New Capenna. They're a great way for players to get a taste of what's in Standard while they learn alongside a friend.
Release Date: October 14, 2022
Recommend to: New Players who enjoy board games
Game Night: Free-for-All contains five 60-card decks—one for each color of Magic—and as its name implies, presents a no-holds-barred faceoff between players. Players can choose to battle in one-on-one matches or in epic multiplayer melees.
New-to-Magic players may enjoy the ability to switch from mana color to mana color and discover which color suits them best.
For even more New Player Product recommendations, head over to our New Player Acquisition Hub.
Bundles and Gift Bundles
Release Date: November 18, 2022 (The Brothers' War)
Recommend to: Players who want to explore a set
The Bundle and Bundle: Gift Edition each contain eight Set Boosters, 40 lands (20 traditional foil and 20 nonfoil), an oversized Spindown life counter, a traditional foil, alternate-art promo card, and a card storage box, making them a simple way to instantly supercharge someone's collection. The Bundle: Gift Edition also contains one Collector Booster to further help kickstart a collection!
With The Brothers' War, the Bundle and Bundle: Gift Edition's alternate-art promo cards are one of the Transformers cards. Plus, fans of the Transformers can find more Transformers cards in Set Boosters, so keep this in mind to mention to shoppers looking for the perfect gift for the Magic- and Transformers-loving fan in their life.
Draft, Set, and Collector Boosters
Release Date: November 18, 2022 (The Brothers' War)
Recommend to: Engaged Players
Engaged Magic fans may be pleased with a full display of Draft, Set, or Collector Boosters as a gift this holiday season—but which one you should recommend to a curious holiday shopper comes down to what their giftee enjoys most about Magic.


Draft Boosters are ideal for fans who love to get together with friends and host their own Booster Draft parties.


Set Boosters are perfect for fans who want to see more of what the set has to offer or build up their collection with select special treatments.


Collector Boosters are best for fans who want a shortcut to the coolest treatments in the set—pretty enough to add unique flair to any deck.


Challenger Decks 2022 Release Date: April 1, 2022
Pioneer Challenger Decks Release Date: November 4, 2022 (Global), December 9, 2022 (EMEA only)
Recommend to: Players interested in getting started with competitive play
Both Challenger Decks and Pioneer Challenger Decks are products designed to help your customers play at a more competitive level; Challenger Decks for Standard, and Pioneer Challenger Decks for Pioneer. They each contain preconstructed decks that align with select mana colors, giving players the freedom to try competitive play using their favorite color.
This guide scratches the surface of all the products available to gift buyers this holiday season, both for Magic and D&D. Explore our products page and build a plan to help connect shoppers with the perfect gift.