For years, stores have been using Two-Headed Giant as a vehicle for Bring-a-Friend nights, parent/child events, and referral programs.
With Oath of the Gatewatch designed to support Two-Headed Giant better than any set in Magic's history, the upcoming Launch Weekend is a fantastic opportunity to debut a program of your own.
It's no surprise that referral programs can bring in new customers, but what you might not know is that they bring in better ones:
One study says referred customers are more loyal, cheaper to acquire, and 16% more valuable on average than non-referred customers.
Why?
The Surprising Reason Referral Programs Work
As far as bringing in new customers, it's simple transitive property. We trust our friends, so we trust the brands our friends recommend.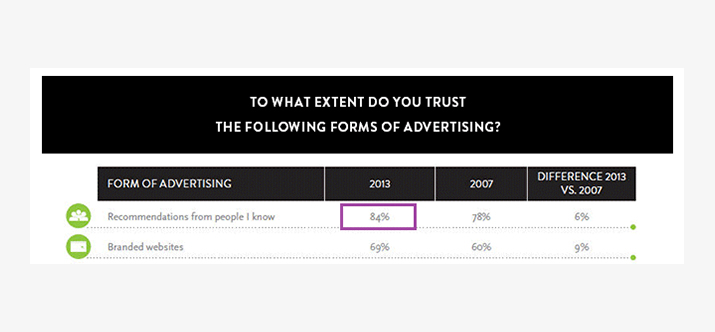 This Nielsen study shows that recommendations from friends carry more weight than any other source—by a wide margin.
But as far as bringing in better customers, there's a subtler force at work.
Economic sociologists call it the "better matching mechanism." Your existing customers know their friends, and they know your store, so they're more likely to recommend your store to friends who they know will be a good fit.
So how can you take advantage?
The Most Successful Referral Program Ever?
When Dropbox launched their referral program in September 2008, they had 100,000 users. By January 2010, they had 4,000,000.
Today they're at ten times that number, and 35% of those users came from referrals.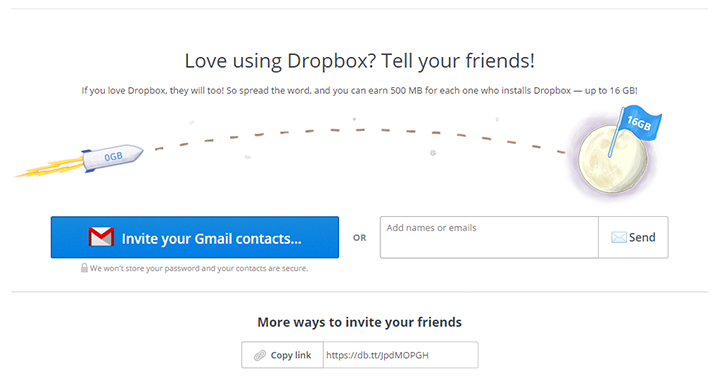 The way it works is simple. Users send referral links to their friends. Then, if that friend installs the Dropbox desktop client, voilà, they both get 500 MB free storage.
The scale of Dropbox's success is near incomprehensible, but, believe it or not, you can do something similar in your store.
Adapted for a game store, it might look something like this:
Offer a leftover promo card or some other reward to any existing player who brings a new player as a partner for a Two-Headed Giant event over Oath of the Gatewatch Launch Weekend or any upcoming FNM.
Here are three tools to help:
3 Tools to Help Start Your Own Program
1. ReferralCandy
ReferralCandy sends referral invites to your customers, who can then forward them to friends.* The cost is $25 a month or 7.5% of referral sales (whichever is higher).
2. GeniusReferrals
GeniusReferrals is available in English and Spanish. It's designed for ecommerce, but it also works for offline business.* See pricing here.
3. LoyaltyLion
LoyaltyLion is available in English, Spanish, French, Italian, German and Dutch. It's also designed for ecommerce.*
Each of these apps offer free trials. Why not give it a shot?
*Remember, emails must always comply with your local laws regarding email marketing such as the CAN-SPAM Act in the United States.