Peek in on a Prerelease at Common Ground Games and you'll see a packed house with gamers of all ages battling, laughing, and generally having a blast in a lively but peaceful atmosphere.
How did they build this thriving community in under two years? It took patience, dedication, a little luck, and a judge named John Trout.
Let's start at the beginning.
May 7th 2013: Common Ground joins the WPN
After a dispiriting experience at another store's Gatecrash Prerelease, Jamison Sacks commits to building an affable, inclusive community at his new store. His first event draws six players.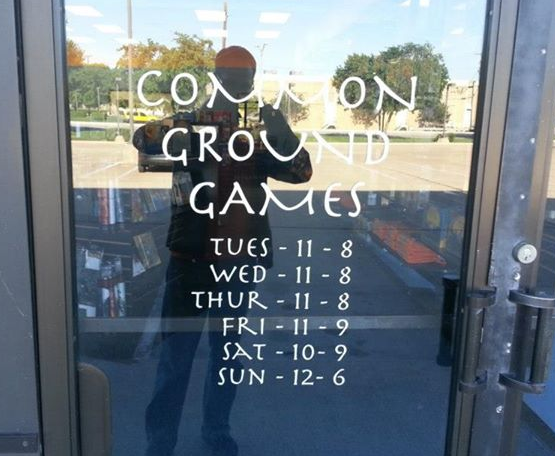 June 5th 2013: A Local Judge Finds Himself Without a Store
A nearby WPN location closes its doors, leaving John Trout, Level 1 judge and teacher at Lake Hill Preparatory School, without a place for his students to play. He reaches out to Common Ground about running his Magic Camp for younger players, as well as judging at the upcoming Theros Prerelease.
September 21-22st 2013: Theros Prerelease is "Night and Day"
Like any good teacher, John can handle an excited crowd. He solves intricate rules problems effortlessly. He makes announcements with a tranquil mien. He even issues an unfortunate disqualification with composure and patience.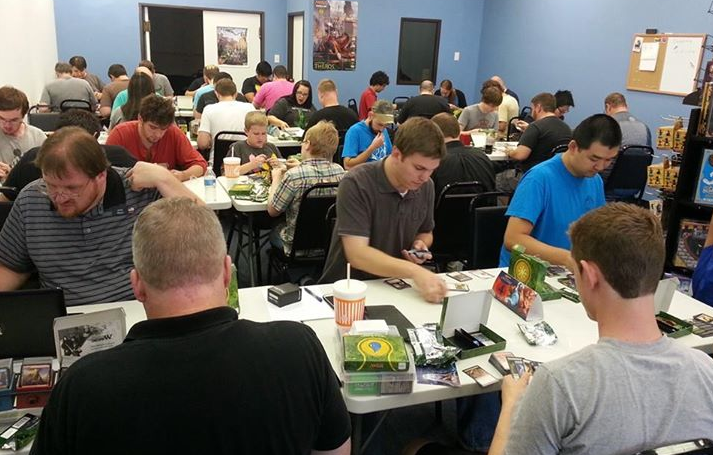 May 10th 2014: Common Ground reaches Advanced Plus
Thanks to a growing reputation—and John's Magic Camp players—Common Ground reaches the WPN's highest level just one year after joining the program.
And John's contributions improve more than just their numbers: his dedication and gracious temperament help Common Ground uphold the Advanced Plus Quality Agreement.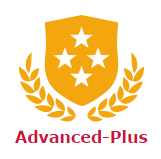 September 20-21st 2014: Khans of Tarkir Prerelease Draws 230 Players
That's 4000% growth since before John came on board.
January 17-18th 2015: The Community Gives Back to John
At Fate Reforged Prerelease, players elect to include a donation in their admission, with proceeds to benefit John's Magic camp. Some even donate their prize packs.
We get 20 year olds in here who started playing John when they were twelve.
Today
Common Ground is expanding: a new play area just doubled their capacity, and Jamison is confident that, with John's partnership, they'll have no trouble filling it with happy gamers, day after day.
That's because working with a judge can have rewards beyond what you'd expect. Judges can make the difference between a solid community and a thriving one, smooth events and immaculate ones.
Looking for a judge? Check out the Magic Judge Blog.
Already got one? Make sure they know they're appreciated!
How has working with a judge elevated your store? Tell us as WPNStories@Wizards.com and you could be featured on the site!