Today we're diving into what to sell during Kamigawa: Neon Dynasty Prerelease. Build a plan for each promotion to light up your Prerelease with players!
Prerelease Early Sales Promotion
You can sell Prerelease Early Sales Promotion product for the entire week of Prerelease, from the minute your store opens on February 11 through Prerelease on February 17.
Most regions will receive a combination of Set and Draft boosters for early sales that can be sold in full box quantity only during Prerelease week. WPN Premium stores will additionally receive a quantity of Collector Boosters as part of their Prerelease Early Sales Promotion allocation.
As always, individual packs from any leftover early sale boxes can be sold on or after the set release day.
Welcome Boosters, Buy-a-Box Promo, and Bring-a-Friend Promos
Please note that expected delivery dates are subject to change.
Welcome Boosters are the perfect opportunity to encourage new players to try an event at your store. They are fixed booster packs aimed to help introduce players to Magic: The Gathering and guide their next steps!
English Welcome Boosters have been refreshed for Kamigawa: Neon Dynasty, offering your players the chance to play with cards from the latest set. All other languages will continue to use the same Welcome Boosters until Fall 2022.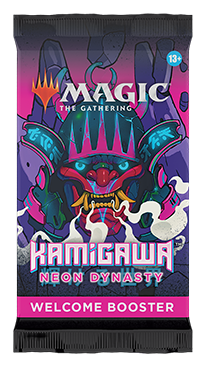 And in case you missed it, we shared the exclusive Buy-a-Box Promo art for Satoru Umezawa over the holidays!
Most regions can expect to receive the Buy-a-Box Promo in time for Prerelease, and it is a great opportunity to encourage customers to visit your store and pick up full boxes of any of the following:
Set Booster Display


Draft Booster Display


Collector Booster Display


6 Prerelease Packs
Don't forget to award players for bringing a friend who is new to Magic to events in-store with the Bring-a-Friend Promo, Mind Stone! This Promo can also be awarded to players who take on teaching or mentoring roles to new players at your events.
Most regions can anticipate receiving Welcome Boosters in time for Prerelease.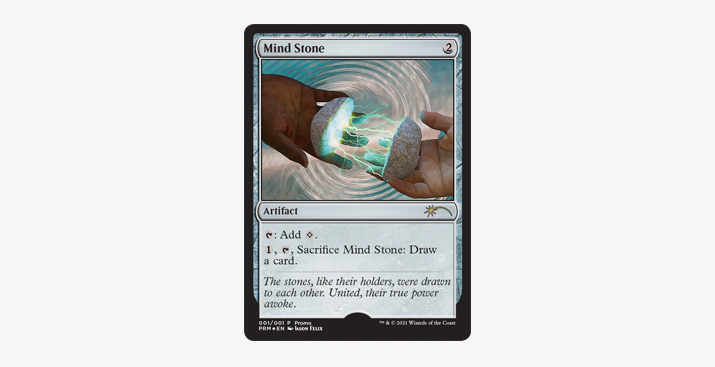 Promo Packs
Promo Packs will arrive as a mix of both foil and nonfoil for you to distribute to players. We recommend rewarding positive player interactions at events and repeat visits.
Please note that Promo Packs will be arriving separately, in a later shipment from Buy-a-Box Promos. Many regions can expect to receive them prior to release while some stores will receive them within the two weeks following set release.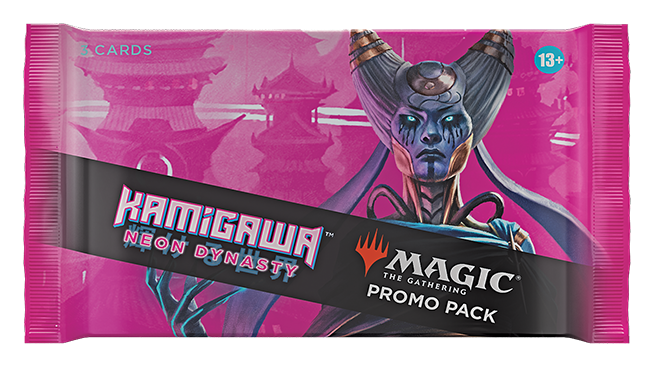 Each Promo Pack contains the following:
One card of rarity Rare or Mythic Rare from Kamigawa: Neon Dynasty Draft Boosters (not including double-faced cards)
A Rare or Mythic Rare from a curated list
One of five dark frame Uncommon cards
A Magic: The Gathering Arena code card (not found in regions without Arena)
Among the Mythic Rares players may find in their Promo Packs are Jin-Gitaxias, Progress Tyrant, Tezzeret, Betrayer of Flesh, and Tamiyo, Completed Sage.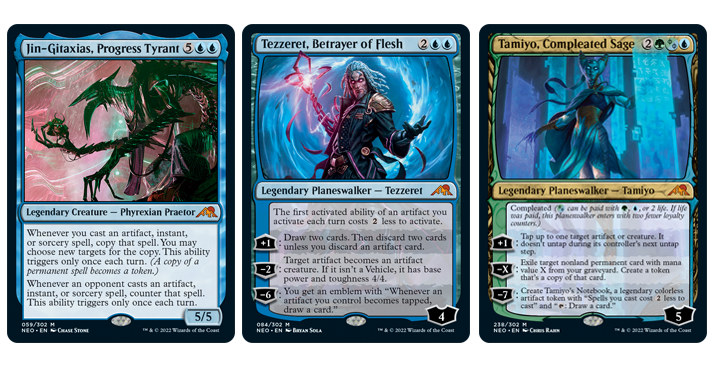 Kamigawa: Neon Dynasty Bundle Promo
The traditional foil Promo coming in Kamigawa: Neon Dynasty Bundles is Invoke Despair! Share this card with your customers to encourage them to pick up a Bundle during their visit.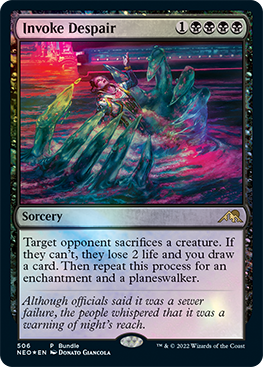 As a reminder, our product page has all the relevant information you need about additional product details and languages available.
No matter how you run your Prerelease, make sure to schedule your events early. It only takes a few clicks in Wizards EventLink and is the best opportunity to boost player attendance. Start scheduling today!