In the six months since Spanish store, Graograman, entered the WPN, they've made a concerted effort to reach out to players with learning issues and other special needs. Co-owner Miguel Angel Muñoz shares the personal passion behind this mission and the surprising impact it's had on his store:
Weeks after we started to do Magic events, the mother of one of our players casually mentioned that her nine-year-old daughter, Clara, had a mild learning disability.
I have had ADHD (Attention Deficit Hyperactivity Disorder) for as long as I can remember. And I discovered that playing Magic for a couple of hours every Wednesday helped me control my condition.
So I suggested Magic as a potential option for Clara. Her mother and Clara's therapist were enthusiastic about the idea, and three months later, regular Magic play has made a huge impact.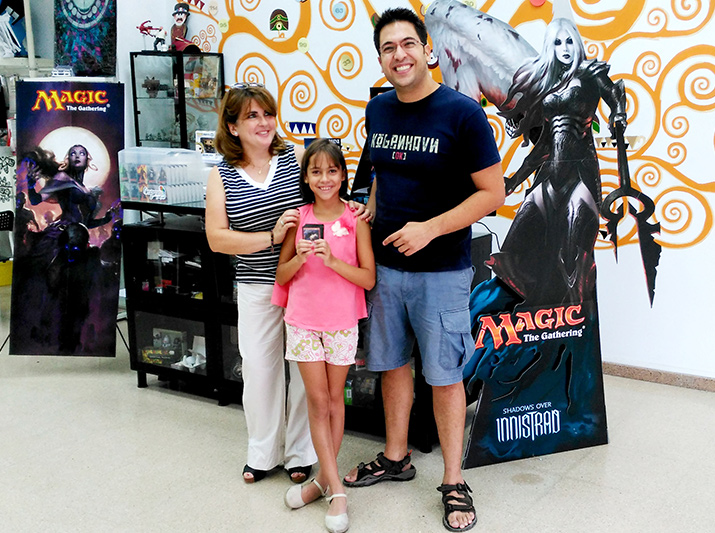 Clara's reading skills are enormously improved, and she not only regularly participates in our events, but she also enjoys teaching new players.
The Surprising Benefits of Magic
Meeting players like Clara has convinced me of the many educational, social, and behavioral benefits that playing games can provide people of all ages.
Magic is a perfect option to maximize those benefits: it doesn't need hours of preparation, a big space, or many accessories.
Concentration is needed to understand and play, a little bit of discipline is a must to follow the rules. But the social interaction that the game and its play program offer, plus its values, have been key ingredients that have helped the development of our Magic players with special needs.
Sharing the Benefits of Magic
Ever since my store became part of the Wizards Play Network six months ago, we began working with local schools to teach Magic to new players. We also reached out to centers for people with special needs, doing Magic workshops and using the cards to amplify different therapies.
In our own store, we interact with younger players with different needs, from Asperger syndrome, to learning issues, and even socialization challenges.
The parents of these players have been a great word-of-mouth promotional tool for our store, and the game. They've also grown our players base: many of these parents learned to play and participate along their children in our events.
The Greatest Benefit
But ultimately, the greatest benefit has been to our player community.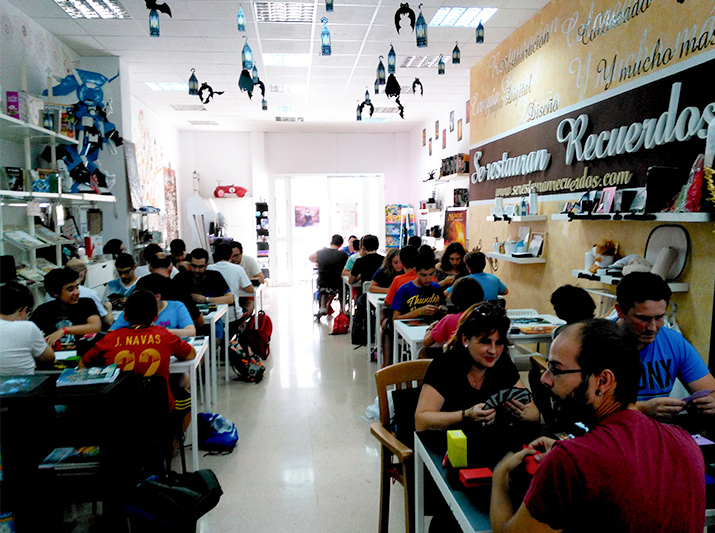 I can't even begin to describe how proud we are when we see the progress Clara's made. But that's nothing compared to the love and care she expresses to the rest of the members of our community.
Store Stats: Graograman
Location: Osuna, Spain (Population 18,000)
WPN Level: Advanced
Age: 6 months
Size: 1600 sq. ft.