Release Notes: May 26, 2021
May has been a busy month as we prepare to roll out updates to our recurring events feature. That exciting change is just around the bend, but here's what is available now in our latest release.
Companion Code in EventLink Mirror
Feedback from WPN retailers showed that EventLink Mirror, the ability to display important information from an event on a display screen in your store, has been a hit. One area you told us could improve? Surfacing the Companion app entry code prior to opening the event to speed player registration. That feature is here!
When you create a new event, you'll now see this in the Event Details on the Calendar screen: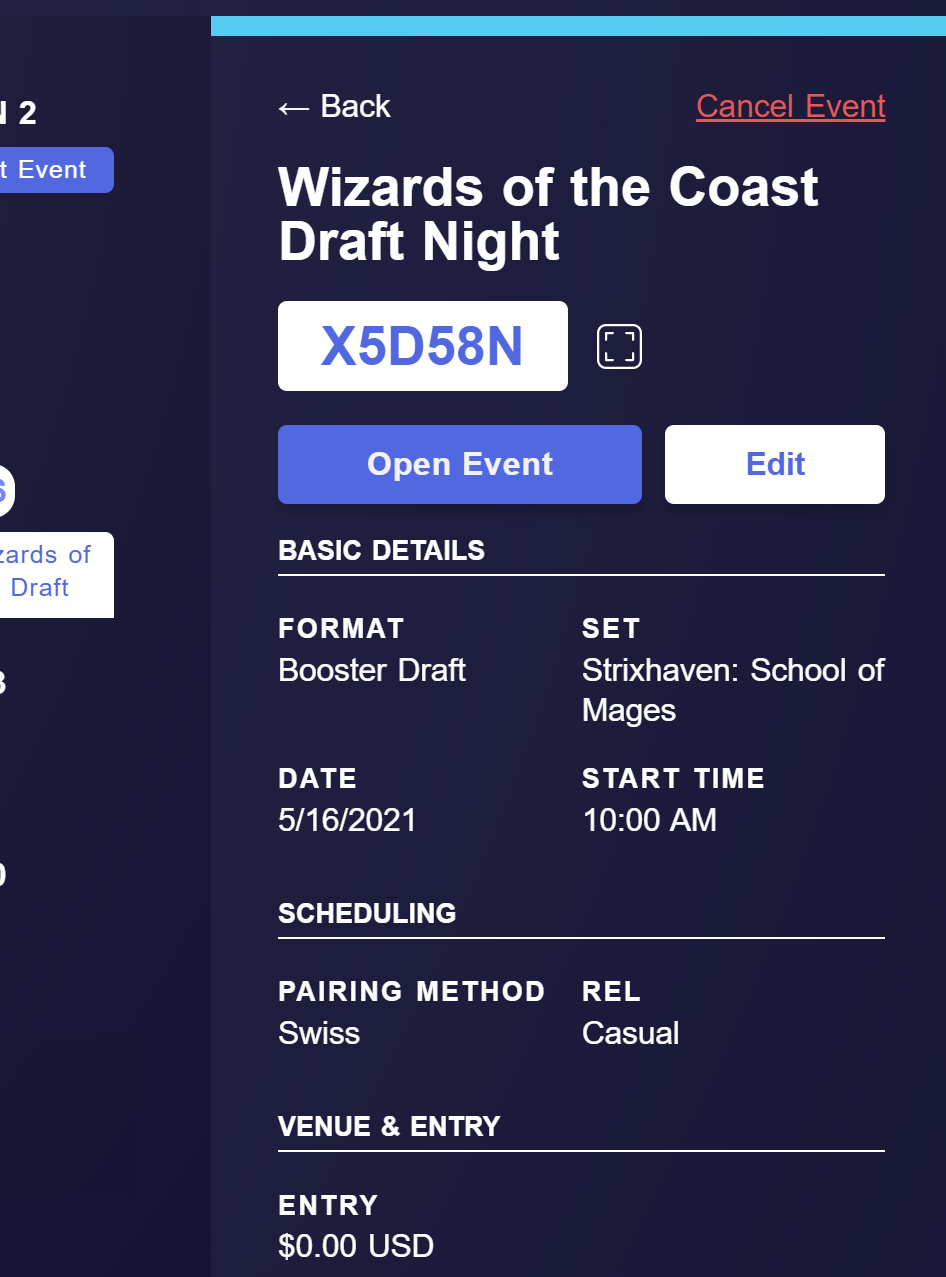 The Companion code is front and center! You'll also see the Mirror icon:

Clicking it opens your registration and Companion code in a separate browser tab you can display to players in your store: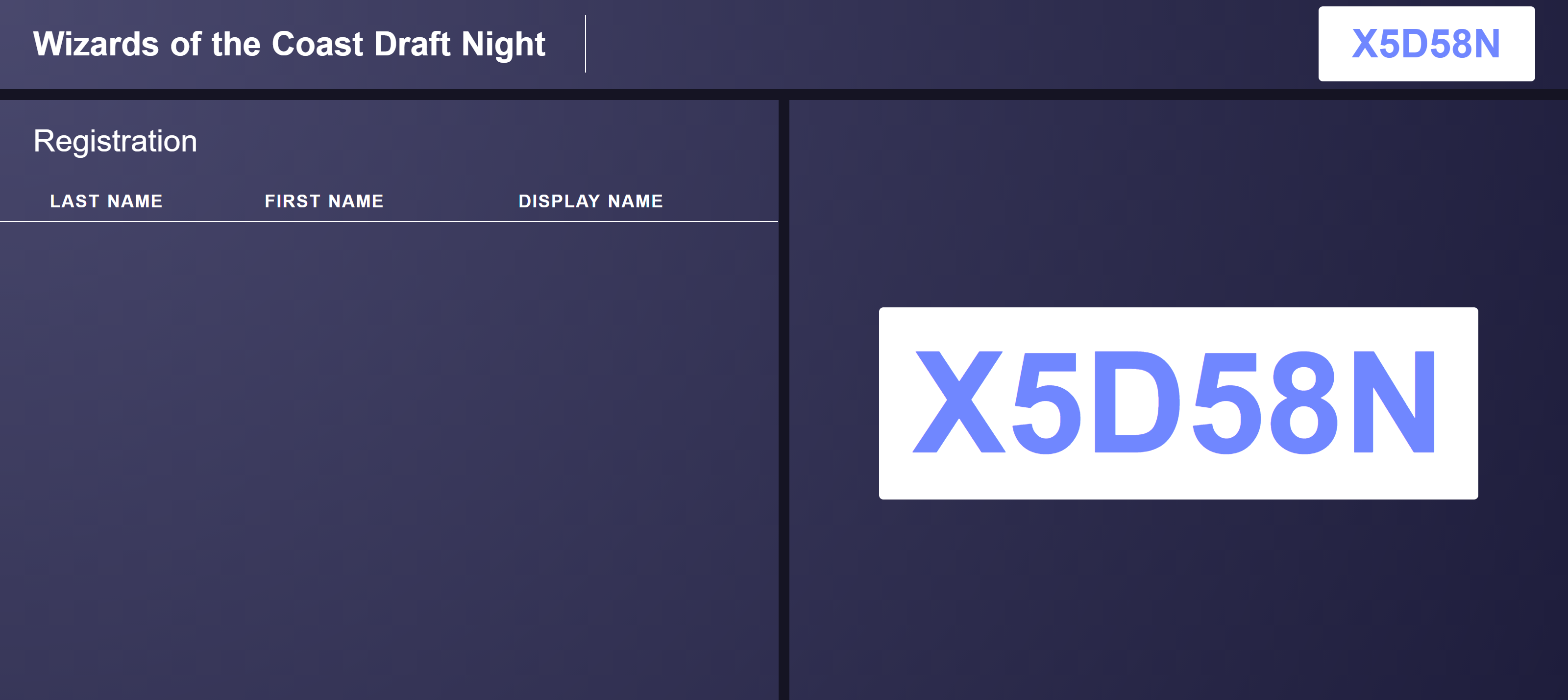 Calendar and Timer Upgrades
As we start to transition to a world that is growing more immune to Covid-19 each week we've begun to prepare for more events taking place safely. Accordingly, it was time to adjust the monthly calendar limit to 1,000 events from its previous limit of 300. We also added a chime that sounds when your timer counts down to 0:00.
Up Next
As I wrote in the last update, the EventLink team is hard at work on big updates to how event recurrences work to make scheduling even easier. We're still on track to ship those updates before the end of the second quarter of this year. Delivering in the short-term will be an update to how names display: digital usernames will only show up for your online events, while first and last names will only show up for tabletop events instead of both showing up for all events.