Find out how to increase attendance and more . . .​
_________________________________________________________________
1. When Do I Cut to Top 8?
The answer varies as it is roughly based on the number players participating in the event.
Just input all the players and then start the event. WER will recommend a number of rounds you should run before cutting to Top 8.
If you have nine to sixteen players, cut to a Top 4—instead of a Top 8—after the recommended number of rounds.
If you have exactly eight players, run three Swiss rounds without a Top 8 cut.
If for some reason you aren't able to do the full number of recommended rounds before the cut to Top 8, make sure to communicate your altered tournament structure to all players and staff beforehand.
2. How Do I Give Out Prizes?
Stasis Snare
Anytime during the event, hand out the Stasis Snare participation card—one for each player at the event. (while supplies last).
Some retailers wait until the cut to Top 8 to hand out participation cards. Announcing this at the beginning of the event encourages players to stay for the majority of the event, increasing the chance of in-store purchases.
If you have extra participation cards, wait thirty days, then use them as rewards at other events.
Radiant Flames
After the cut to Top 8, hand out the Radiant Flames prize cards—one for each player in the Top 8.
If you cut to Top 4, check the Standings tab in WER and reward the top 8 players with the prize cards.
Champion Playmat
Successful WPN stores, like Vortex Game Center, often take the winner's photo holding their Champion playmat and any other winnings and post it on their social media channels.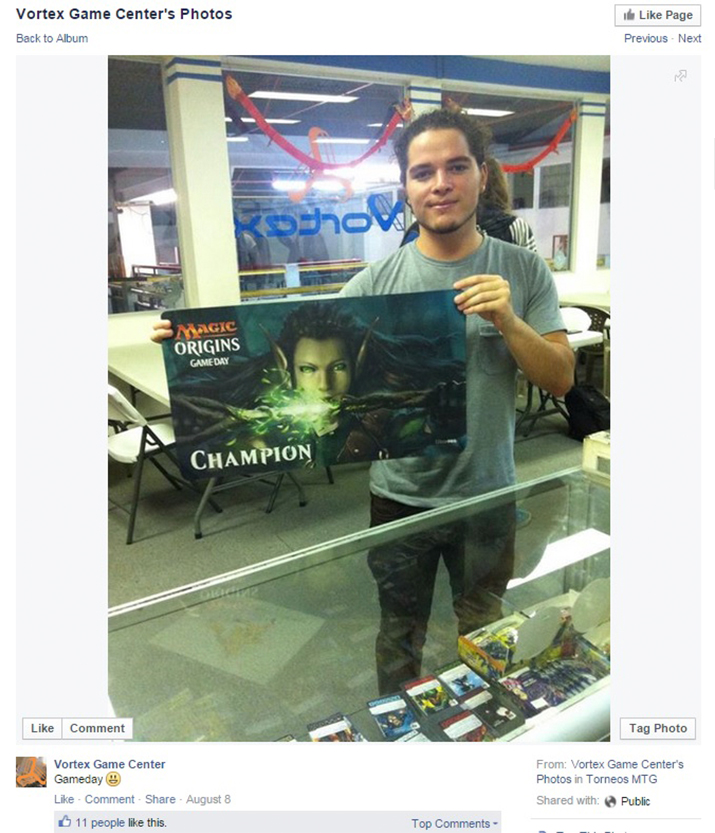 If your event does not fire, your Game Day Champion playmat must be destroyed. In order to maintain the prestige and exclusivity of the prize, you can only give the Champion playmat to winner of your Game Day event.
3. How Do I Increase Attendance?
One way is to promote Game Day at your events this week, during your pre-event announcements.
Show off the Game Day playmat, promo cards, and any other rewards you plan to offer at the event in your announcements and on your social media channels.
Finally, decorate your website, create a social media event with alluring imagery, or even print off an informative flyer to hand out in store, using our free marketing materials.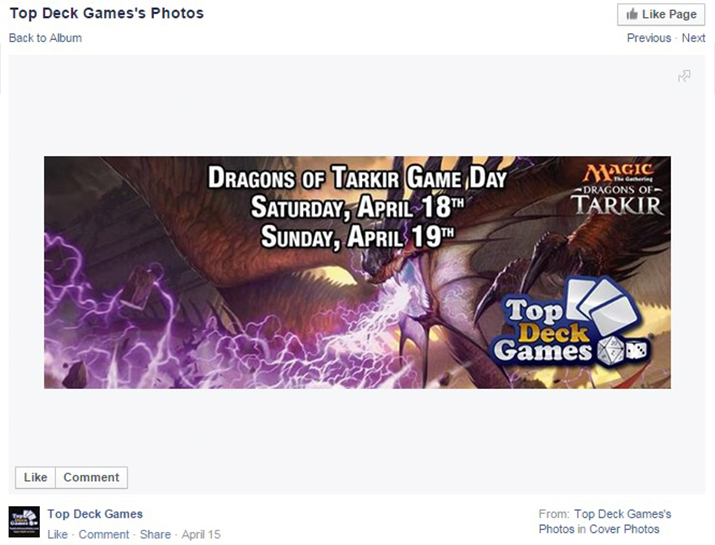 Need more info and best practices? Check out our new Game Day page!