New digital marketing resources for Commander Legends are available now! Download them all here.
Want to make the most of these resources? Here's a quick breakdown of where to use each one.
Commander Legends Collector Booster Breakdown
Commander Legends Collector Boosters are packed with unique, interesting, and beautiful cards—use this infographic to make sure your players know exactly how cool these boosters are.
You can print out this infographic to display in-store and post it on your social media accounts with a link to your online store's Collector Booster page.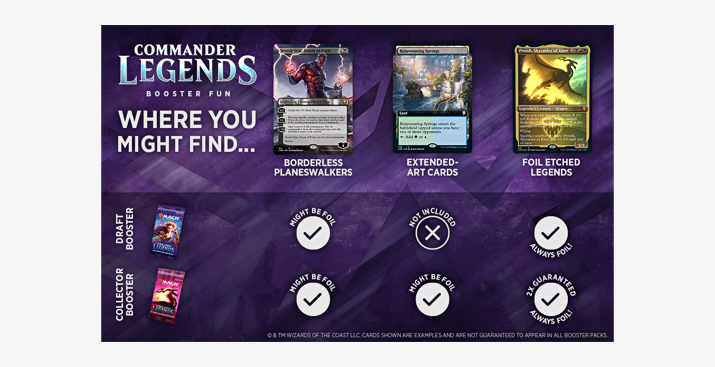 Product Shots
Use these high-quality product shots on your online storefront to show off the Commander Legends product lineup in all its glory. A high-quality product shot helps fans find the best products for them, and it can make a big difference when fans are considering where to buy.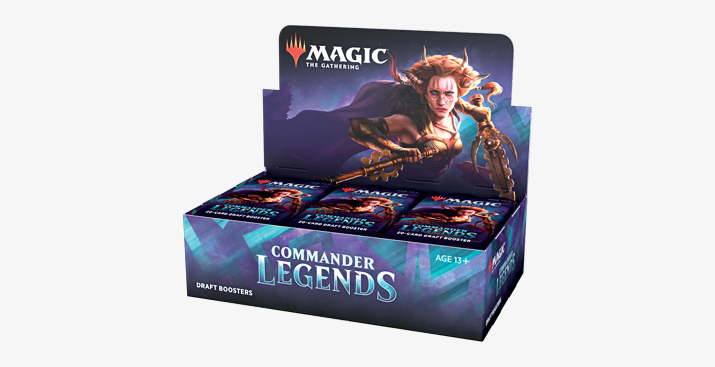 Buy-a-Box Promo Advertising
Help drive those all-important early preorders by showing off the Buy-a-Box Promo anywhere you sell Magic. Advertise in-store with printable posters or keep your online community in the know with social media images and web banners.
Remember: some fans will already know about the Buy-a-Box Promo—maybe that's even the reason they're buying a box in the first place. But not everyone is as tuned in as you are, so keep your community posted.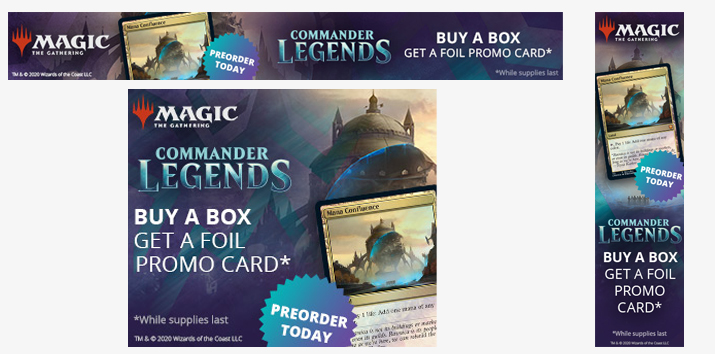 The Commander Legends Buy-a-Box Promo is Mana Confluence—and it can't be found in boosters! Players can grab Mana Confluence by purchasing a full box of Commander Legends Draft Boosters or Collector Boosters.
Participation Promo Advertising
Like the Buy-a-Box Promo, if you want folks to participate in your In-Store, At-Home, or Remote Commander Legends events, give them an extra reason to do so—that sweet participation promo.
With a variety of social media image options, web banners, and printable posters, you can advertise your Commander Legends Prerelease (and the participation promo) wherever it's most relevant to your community right now.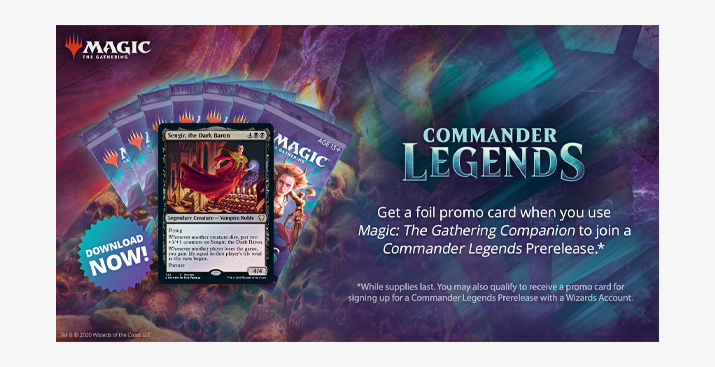 Players that enroll in any Commander Legends Prerelease event using Magic Companion (or just a Wizards Account—meaning, they aren't entered into EventLink as a guest) earn the participation promo—Sengir, the Dark Baron—while supplies last. The Dark Baron is found in boosters, but you won't see this foil alternate-art version anywhere else.
Don't forget: You can only schedule Commander Legends Prerelease on EventLink. In-Store (excludes US, LATAM, Europe, and Russia), At-Home, and Remote Prerelease are all available, so schedule your events today.
Key Art
Key art is extremely flexible—use it anywhere to let fans know Commander Legends is both awesome and available. Key art is available as social media images, web banners, printable posters, and even a computer wallpaper to get your point of sale in the spirit of the new set, too.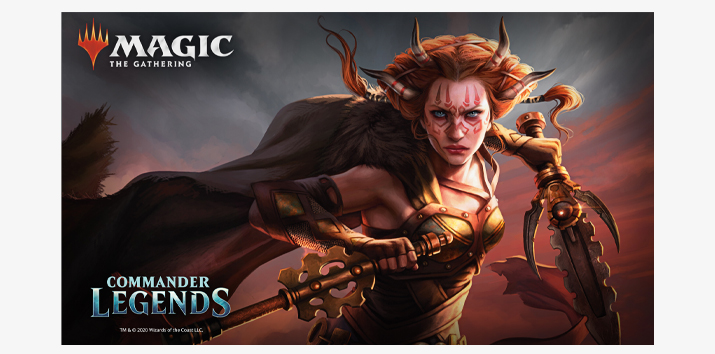 Download all these resources and more here!