Let's face it: organizing singles inventory takes a lot of time. In some cases, it demands space that your store may not even have. Our custom singles labels, which we've created for all Standard Magic: The Gathering sets, were designed for you to easily download and use right away, making your inventory management stress-free.
How? These custom labels fit comfortably into standard-sized binders and boxes to better showcase your product. If you're currently on the Path to WPN Premium, our recommendations below for implementing singles labels can mean one less item to do from the WPN Premium Quality Checklist later.
Check the condition of your current storage. While there are many ways to store singles, these labels work best with binders or boxes. Before you start labeling, consider the state of your storage solutions. What condition are they in?
Put yourself in your customers' shoes: are the labels difficult to read? Are your boxes uniform in size and shape? Are they falling apart? Do your binders have torn plastic casings? These are all signs that you need to invest in replacements.
Get labels printed professionally. Whether you go to your local print shop or order online, we encourage you to have the singles labels printed by a professional. Why? Each file includes cropping marks that a professional printer can handle and ensure consistency throughout.
Additionally, professional printers will use higher-quality paper and ink that will last longer than printing on paper at home.
Incorporate your store's branding. Your branding matters: it encourages customers to associate shopping in your store with playing their favorite tabletop game. One way to align your singles storage to your brand is to print the labels using your store's colors instead of white. Alternatively, you may use colored boxes or binders for storage behind the counter.
Labels aren't the only way to create unified branding for your store: check out our additional resources for more ideas and inspiration.
Don't use tape to affix labels. When using binder labels, slip the label inside the plastic casing of the binder. On boxes, have them printed with adhesive backing to stick them on—and do your best to keep placement even. The end result is a cleaner look for your store and easier browsing for players.
Presentation matters! Here's an example of how using these new singles labels can make all the difference for the customer experience.
Alternate Universes in East Norriton, Pennsylvania, had an outdated labeling system that made browsing singles a challenge. The text was too small and difficult to read. The edges of the labels were ripped and appeared untidy in the display binders.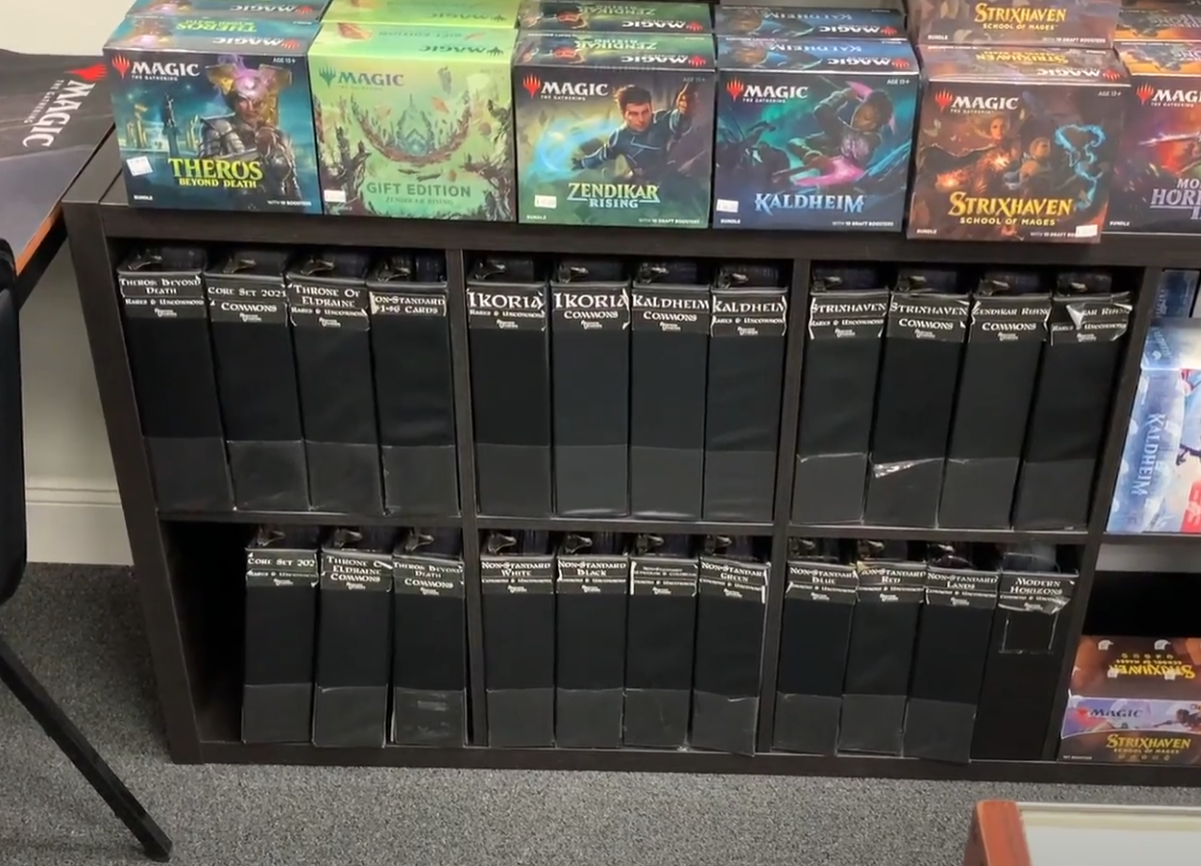 However, small changes made a big impact. With our singles labels printed and slipped into their binders, browsing is now a breeze for customers at Alternate Universe. Whether a customer recognizes a set by logo, three-letter shorthand, or full name, they can easily find what they need at a glance.
Michael Coyle, owner of Alternate Universes, attests that the singles labels "[provide] a uniform look to the binders in a cost-effective manner." They printed theirs on full-page adhesive that made them ready to stick directly onto their 3-inch binders—a perfect fit!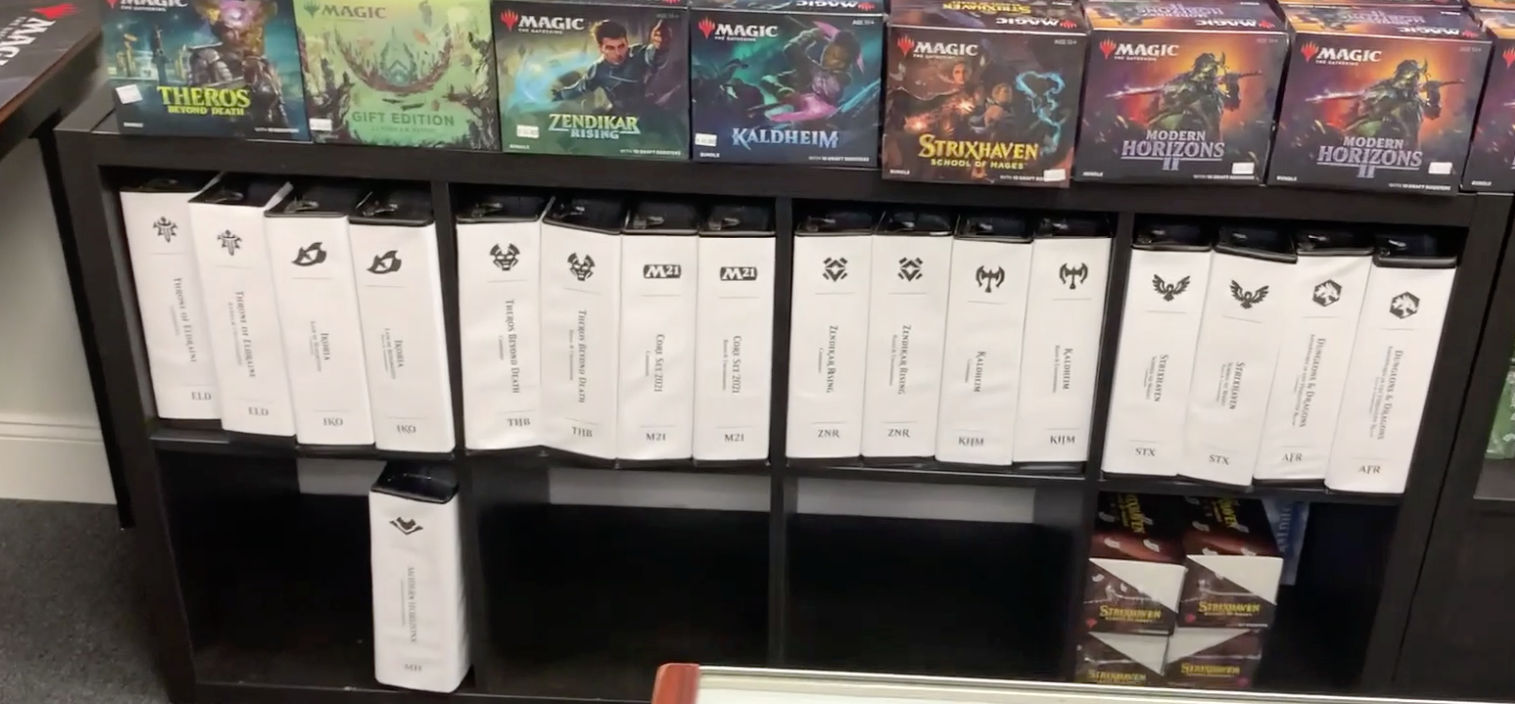 These labels are easy to print and implement, and a simple way to streamline your storage. Labels for all Standard sets are currently available in English—head over to our Marketing Materials page and download your new labels today.