WPN Premium has loads of benefits. Exclusive marketing materials, recognition in the Store and Event locator, exclusive events, and on and on. And the best is yet to come. (2020 is going to be a good year.)
But there's another benefit we don't talk about much, and it's available to the entire WPN, Premium or no: the WPN Premium process itself. Plenty of stores have massively improved their customer experience while working toward Premium with their WPN rep, and in turn boosted their metrics.
And, in some cases, that boost has been enough to reach Premium-level numbers. Case in point: Gamer's Inn in American Fork, Utah.
When owner Anthony Wilding applied for Premium in April 2019, they were just shy of the required metrics (60 Engaged Players, 3,000 Tickets, 20 Activated Players). But by August, they'd hit their numbers.
Their story sets a great example for any store that's curious about Premium. Along their path to Premium status, Gamer's Inn debunked some of the most persistent misconceptions about the program—specifically, these three:
Myth: You Need Premium Metrics to Apply for Premium.
Reality: Many Successful Applicants Hit Their Numbers During the Process.
When they first applied, Gamer's Inn had 59 Engaged Players, 2075 Tickets, and 25 Activated Players—just a pinch shy of the requirements. "I knew we didn't have all the metrics yet, but I also knew we wanted to get there," says Anthony.
Now, Gamer's Inn is sitting at 65 Engaged Players, 3188 Tickets, and 38 Activated Players. And that growth is only since April.
"The one that was hardest for us to hit was the number of Tickets," he says. This rings true with most of our stores—raising that number of Tickets is usually the biggest challenge.
If you're not meeting the metric requirements for Premium, Wizards of the Coast can help you see where to prioritize your efforts to make the biggest impact.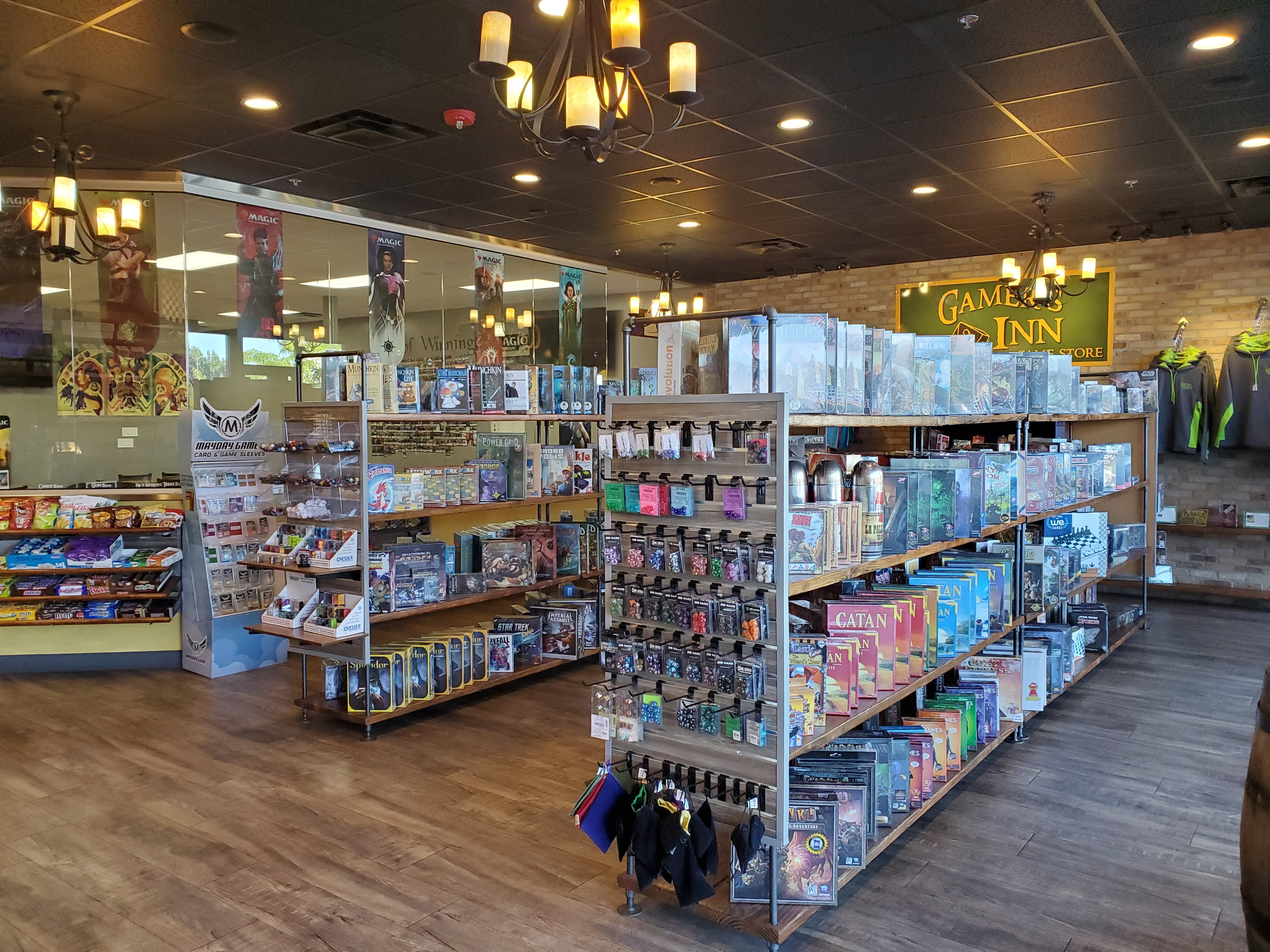 Myth: Premium is Only for Stores with a Robust Competitive Scene.
Reality: You Can Be Premium and a "Casual" Store at the Same Time.
After four years at Gamer's Inn, Anthony has developed a great understanding of his community. He's found that they're more interested in Magic's social appeal than the tournament scene. Unsurprisingly, creating the atmosphere his community enjoys helped him hit Premium metrics.
During the Premium process, Gamer's Inn worked with their Retail Relationship Specialist to identify new ways to boost their numbers with social play. A month later, they're up more than 1,000 Tickets, easily clearing the threshold.
Myth: Your Store Needs to Check Every Box on the Premium Quality Checklist Before Applying.
Reality: You Can Check the Boxes During the Process.
Anthony always planned on improving the aesthetics of Gamer's Inn. "We wanted to do better," he says. "Premium helped bring certain things to priority."
When Premium was announced, Gamer's Inn had just moved into a beautiful new space, complete with new shelves, a new glass wall between their play space and retail area, and more. But even then, a few boxes were unchecked.
Anthony's Retail Relationship Specialist worked with him to prioritize some of the smaller changes that would help hit Premium expectations—some new vinyl signage, some display upgrades, and some merchandising recommendations.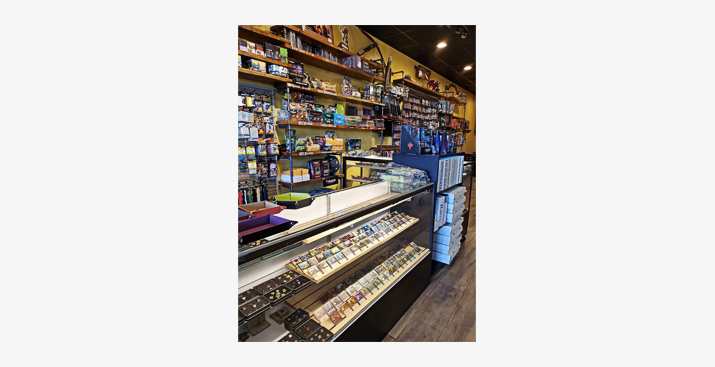 "We were able to tie in the iron pipe from the shelving to the tables, too," Anthony says. The consistent look of the store is one of the factors that creates that Premium feel.
The point is this: if you're interested in Premium, we want to work with you. If you're short on the metrics, or you've got a few boxes unchecked, that's fine. So did Gamer's Inn. Now they're right on the cusp of Premium, with a top-tier customer experience.
Apply today!