The party is just getting started! Innistrad: Crimson Vow and Innistrad: Double Feature marketing kits will be arriving in stores soon. Keep reading to learn all about what you'll find inside—and use these materials to ensure your event goes off without a hitch.
All dates are estimated beginning delivery dates. You may receive these materials later than the indicated date.
All WPN Stores: VOW and DBL Set Poster
North America and LATAM: October 28


Other regions: November 5
Celebrate the sinister and the classic with these stunning posters! All WPN stores will receive a poster for Innistrad: Crimson Vow featuring an invitation to the vampire wedding for the ages. Plus, you can bring the nostalgia with a black and white poster for Innistrad: Double Feature that echoes classic horror films.
Companion App Play Promos
As a reminder, all regions will continue to use their Innistrad: Midnight Hunt promo packs through the Innistrad: Crimson Vow and Innistrad: Double Feature seasons.
However, stores will receive packs of three different promo cards to distribute to players using the Magic Companion App or a Wizards account during events. We'll be debuting those promos next week, so check back here to see what you'll be handing out.
Welcome Boosters & Bring a Friend Promos
North America and LATAM: November 5
English regions will receive refreshed Welcome Boosters for the season, and the Bring-a-Friend promo returns! In addition, non-English regions will receive additional Welcome Boosters from Innistrad: Midnight Hunt along with your Innistrad: Crimson Vow shipment.
Welcome boosters are a great way for new players to be introduced to various ways to play Magic. Existing players that bring in a new player—or go out of their way to teach or mentor—will earn a Mind Stone promo.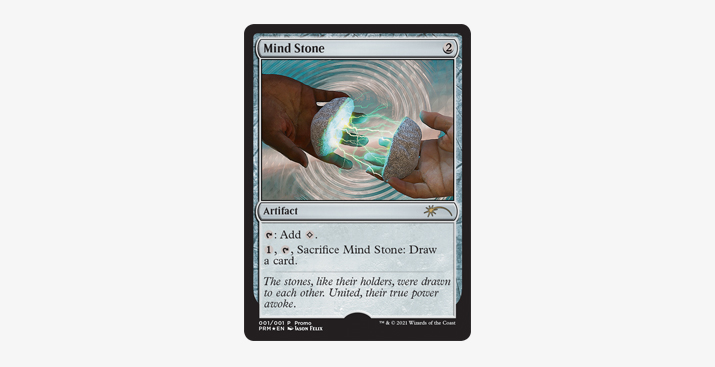 Store Championship Promo Materials
North America: November 5
WPN Stores running Store Championship events will receive the following promos alongside their marketing kits:
First Place prize: 1 Foil Wurmcoil Engine (EN only)


Top 8 prize: 8 Foil Collected Company (EN only)


Participation prize: 40 Arbor Elf (EN only) (120 for WPN Premium)
For promo usage and policy information regarding all current and upcoming promos, visit our Promos page.
WPN Premium Streaming Packages
Qualify for WPN Premium by: December 31
WPN Premium stores will also receive an exclusive streaming kit, which includes the following items while supplies last. The streaming package contains everything you need to take your events online, sharing them with a broader audience and building up more hype for your events than ever before.
Branded Camera Holder


Omni-directional Mic


Webcam


Lighting kit
Take full advantage of all the materials in your marketing kit and advertise like it's the most lavish party of the century—because it will be! Fill your schedule in Wizards EventLink and get players hyped up to host the event.