The Love Your Local Game Store promotion is returning, and we are thrilled about the incentive to bring your players back in-store to support your business.
Kicking off globally starting July 1, players who spend at least $50 USD on Magic: The Gathering sealed product will receive the foil, retro-frame promo Sol Ring.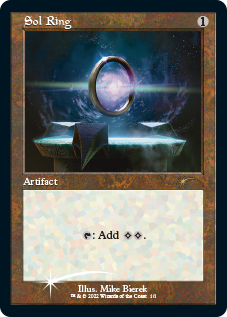 The best part is you can keep handing out promos to players supporting your store with sales as long as supplies last. You may pass out one per customer, per day. Customers may return on a separate day to receive another promo if they spend an additional $50 USD on Magic sealed product.
Entry fees do not count toward this promotion; however, you should still be sure to encourage your community to come in and support your store as this promotion kicks off. There are three possible events in July alone that are perfect opportunities to draw players to your store.
The first two events support the release of Double Masters 2022, a set packed with powerful and stylish reprints that are highly sought after by enfranchised fans in your community: the WPN Premium Preview Event from July 1–7 and the Double Masters 2022 Launch Party from July 8–10.
Both events can be run as Booster Draft or Sealed, however, the WPN Premium Preview Event is only available to stores that achieved WPN Premium by April 22.
Whether you schedule a Launch Party, the WPN Premium Preview event, or both, you'll receive the promos Bring to Light and Weathered Wayfarer—both of which you may hand out to participating players while supplies last. It's double the promos for double the fun!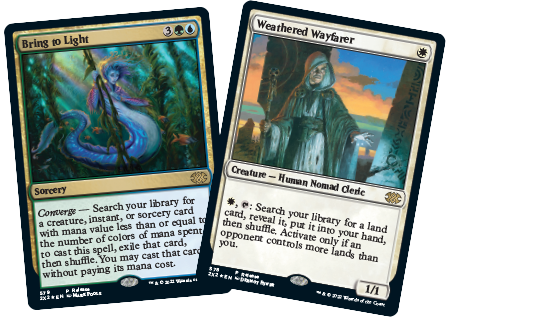 Then, from July 9–17, you can host your one-day Store Championships event to invite your players back in-store to compete against each other for more promos and bragging rights. There are three promos that support this event: one for participation, one for Top 8, and one for First Place.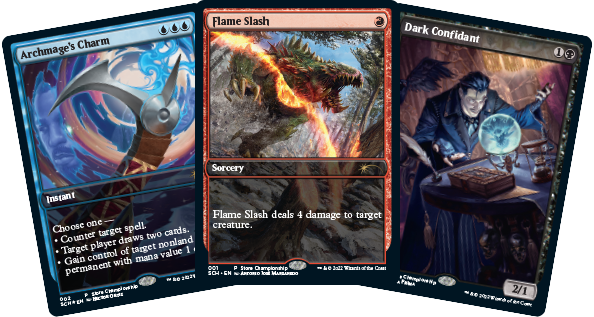 Running multiple in-store events is the most straightforward way to invite players to your store to participate in the Love Your Local Game Store promotion.
If you aren't ready to welcome players back to your store yet, you may choose to begin the Love Your Local Game Store promotion at a later date. We encourage you to do what works best for your store and community.
Be sure to schedule a summer full of events in Wizards EventLink so your players can show their love for their local game stores again and again.