An exciting summer is on the horizon, with The Lord of the Rings: Tales of Middle-earth™ Prerelease merely a month away. Promo kits are expected to begin arriving to stores starting June 9, but it's never too early to begin preparing for this highly anticipated release and the events that follow shortly after.
Bring In Prerelease Sign-Ups with 30th Anniversary Promos
All year, we're celebrating Magic: The Gathering's 30th anniversary—and we're sending a total of 30 promos to WPN stores to help bring the celebration to our incredible community. For eight Prerelease events starting with Dominaria United, stores will receive a number of promos. We selected one promo to represent each year of Magic's storied history, from 1993 to 2023.
The 30th anniversary promos arriving with your materials for The Lord of the Rings: Tales of Middle-earth are representative of years 2007 through 2010:
Tarmogoyf (limited print quantity, printed in Japanese)
Glen Elendra Archmage
Acidic Slime
Terastodon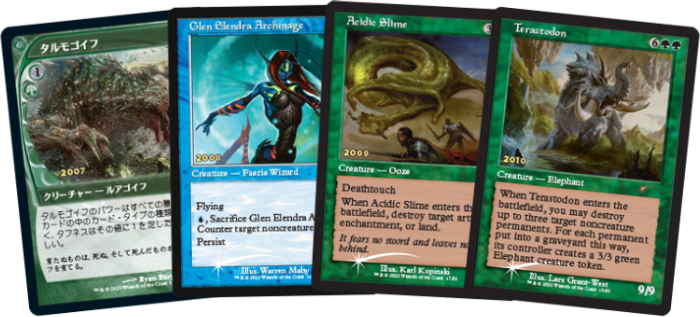 There are numerous ways for you to utilize these promos to encourage Prerelease sign-ups, and it's never too early to start advertising your event to your community. The sooner you start advertising, the more opportunities you have to reach players who may be new to the area or to Magic as a whole.
Delight Customers with Products at Every Play Level
The Lord of the Rings: Tales of Middle-earth includes a product lineup that has a little something for everyone. Depending on the interests of the player walking into your store, you'll want to guide them to the product that's right for them.
Customers who were curious about Magic from their knowledge of The Lord of the Rings may find the best experience playing with the Starter Kit: two players can take a ready-to-play deck and face off in battle, using strategy inserts to help teach them how to play.
For your players more familiar with Magic, what product you recommend depends entirely on their favorite way to play. Are they eager to duke it out in a social game of Commander? Do they prefer on-the-fly strategizing In a Booster Draft pod? Drive those players to the products that help them get the most out of the set.
And don't stop with product recommendations—with new faces coming to your store to shop The Lord of the Rings: Tales of Middle-earth, you have the perfect opportunity to invite players to join upcoming events at your store.
Prepare for the Magic Celebration Event
One of the most exciting events you can schedule this summer is the Magic Celebration Event. This event will bring players of all stripes together to enjoy games of Jumpstart in a familiar setting from the epic fantasy novels written by J.R.R. Tolkien.
You can use the Magic Celebration Event to encourage your players to create their own Wizards Account, since the event has prizes available only to players who complete the following steps:
Create an individual Wizards Account
Find their local WPN store using the Store & Event Locator
Register to play in your Magic Celebration Event using their individual Wizards Account—event participants who register with a guest account do not qualify for the dice, Arena deck, or WPN Premium-exclusive Photoflyer souvenir rewards.
Purchase two packs of Jumpstart and play three casual rounds at your store
With a Wizards Account, players can log into MTG Arena, use the Companion app at your store, and more. During the event, help new players understand the benefits of joining, and make sure they know how to find future events at your store.
For players who participate in your Magic Celebration Event and complete the participation requirements, they'll earn an incredible suite of rewards:

Limited-edition, collectible The Lord of the Rings: Tales of Middle-earth Dice Set available for the first 30 players to register in the Magic Celebration event. Collectible dice set includes three six-sided dice (d6) inside of a maroon dice bag
Bring-a-Friend promo Thought Vessel for bringing a friend into a WPN store—both players receive the promo
A special MTG Arena LTR-themed Preconstructed Deck

Players must have a registered MTG Arena account using the same credentials as their Wizards account.
Preconstructed decks will arrive in players' MTG Arena inboxes beginning July 23, 2023.
Promotion does not apply in regions where Arena is not available.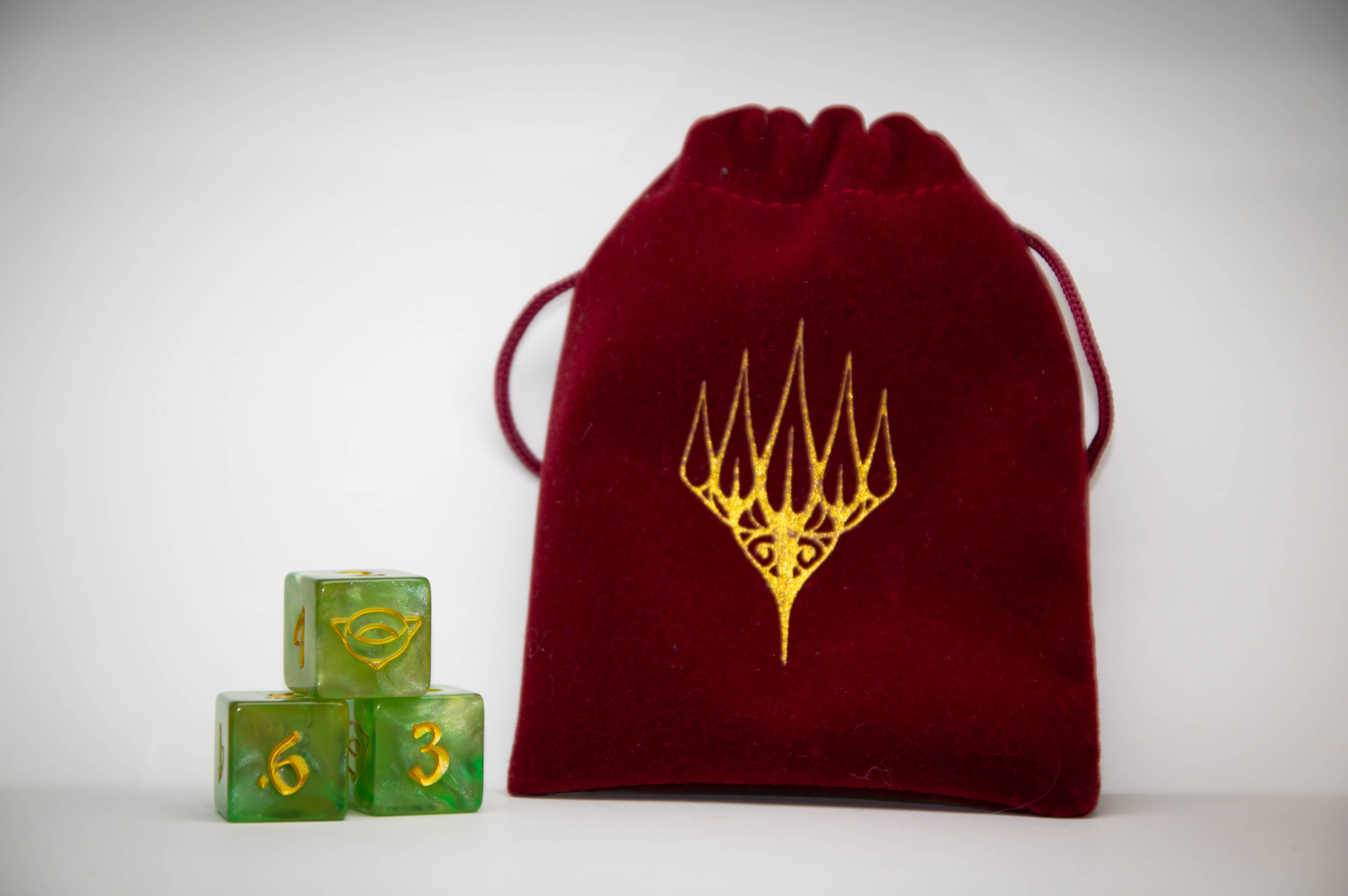 WPN Premium stores, in addition to receiving a higher quantity of the promotional dice sets mentioned above, will receive a Photoflyer activation kit; this kit will allow players to take a souvenir photo that will slot into a frame and become a usable 1/1 Human token.
The Photoflyer kit sent to WPN Premium stores will include the following:
1 Instax Mini camera
Polaroid film
Souvenir photo frames
WPN Premium locations will receive instructions alongside their Photoflyer kits—please note that batteries are not included in your Photoflyer kit. You will need to have AA batteries on-hand when setting up your Photoflyer experience before your event.
For comprehensive event details, visit the full event page.
This summer at your game store promises to be busy—be sure to keep our events calendar on-hand alongside Wizards EventLink as you fill up your schedule with engaging in-store events.