Prerelease for Phyrexia: All Will Be One is underway, and the gift of Phyrexian perfection is nearly compleat. The Bundle: Compleat Edition—the ultimate gift for the Phyrexian fan—releases March 3. As you get your events rolling, now is a great time to share details about the Phyrexian Click-wheel Promotion with your players.
Phyrexian Click-wheel Promotion Details
To support the release of the Bundle: Compleat Edition, we sent bone-white Phyrexian Click-wheels with your Phyrexia: All Will Be One promo kit. It isn't time to use them quite yet—save them for the start of the promotional period beginning March 3.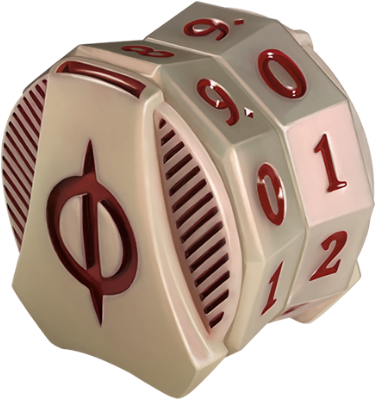 To receive the Click-wheel, customers must spend $75 USD (or the equivalent amount in local currency) on sealed Magic: The Gathering product. If pre-orders for the Bundle: Compleat Edition are popular at your store, consider guiding players to pick up a full box of Draft, Set, or even Collector Boosters to earn this item for their Phyrexian collection.
Celebrate Phyrexians with the Bundle: Compleat Edition
There's more you can share to promote sales of the Bundle: Compleat Edition than the Phyrexian Click-wheel promotion; after all, Phyrexian perfection is both inside and out.
When they open the box, players will find a special 12-card Compleat Edition booster with two Mythic Rare cards in a special Oil Slick Raised Foil treatment. These may be one of twenty different Mythic Rare cards, one of which is Elesh Norn, Mother of Machines.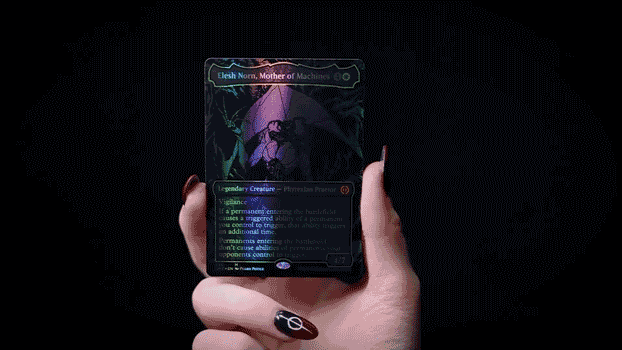 The Compleat Edition booster also contains ten Oil Slick Raised Foil Phyrexian Basic Lands that are oozing with style.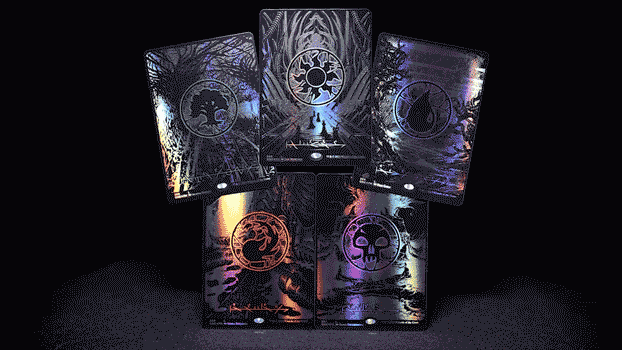 You can show off these incredible treatments off on your social media using downloadable GIFs from our marketing materials page.
In addition, the Bundle contains a foil Rare Phyrexian-language promo in a Phyrexian frame, twelve set boosters, and forty lands.
The lands in the Bundle: Compleat Edition are twenty of the traditional foil full-art Phyrexianized Basic Lands and twenty of the traditional foil full-art Panorama Basic Lands; they paint a glorious picture of the intricacy of Phyrexian beauty and excellent additions to any Phyrexian fan's collection.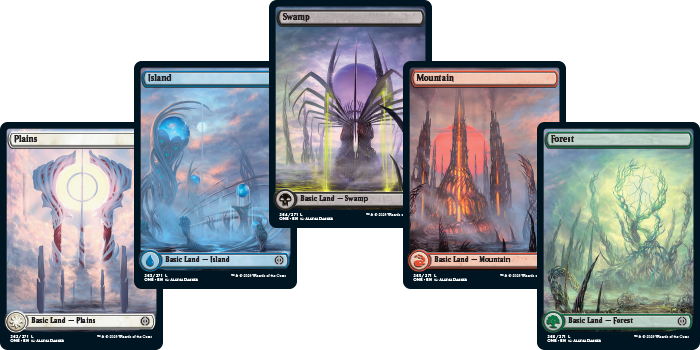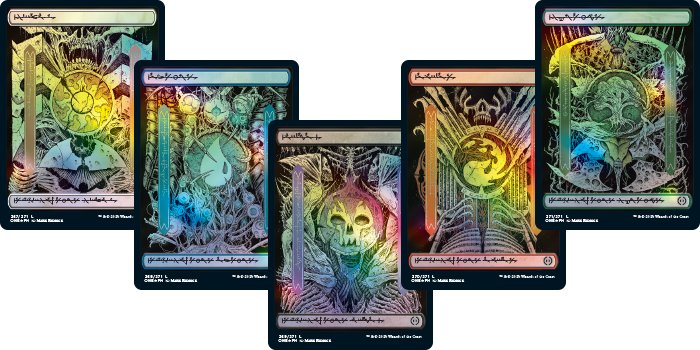 The Phyrexia: All Will Be One Bundle: Compleat Edition is the perfect way for the collectors of your community to showcase their devotion to the Phyrexians. Use our marketing materials to advertise the promotion to your players during your opening announcements at Prerelease.