Time Spiral Remastered (TSR) brings Time Spiral, Planar Chaos, and Future Sight together into one release—a great way to experience sets from Magic's past for the first time or to remember old favorites.
Important Dates for Time Spiral Remastered
Scheduling Opens
January 1 (Schedule TSR Launch Party now!)
Distributor Selection Deadline—WPN Premium Only
January 15
Release
March 19
Launch Party
March 19–21
Time Spiral Remastered Minimum Allocation for WPN Premium
Time Spiral Remastered will be allocated at the distributor level. But WPN Premium members will have access to a minimum allocation, set by Wizards, and based on the snapshot of Tickets and Engaged Players that was taken in early 2020.
Time Spiral Remastered Products: Draft Boosters
Time Spiral Remastered Draft Boosters are designed for the perfect nostalgic draft experience of this fan-favorite block. The set is full of exciting reprints and the return of the original Magic card frame, with one "retro frame" card per pack!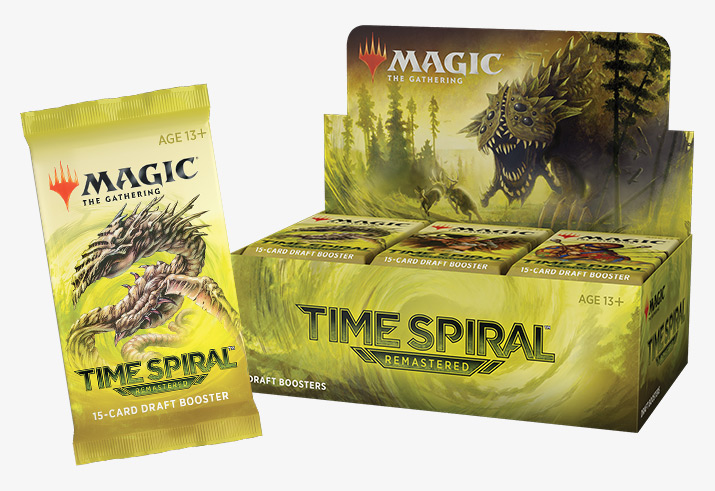 A Time Spiral Remastered Draft Booster contains 15 Magic cards. Each pack includes 1 Rare or Mythic Rare, 3 Uncommons, 10 Commons, and 1 "retro frame" card printed in Magic's original frame.
A Time Spiral Remastered Draft Booster Display contains 36 TSR Draft Boosters.
Time Spiral Remastered Draft Boosters are available in English, Chinese Simplified, Chinese Traditional, French, German, Italian, Japanese, Portuguese, Russian, and Spanish.
Time Spiral Remastered Marketing Materials: Download Now
Time Spiral Remastered wallpapers, web banners, Facebook assets, product shots, flyers, and more are available to download now!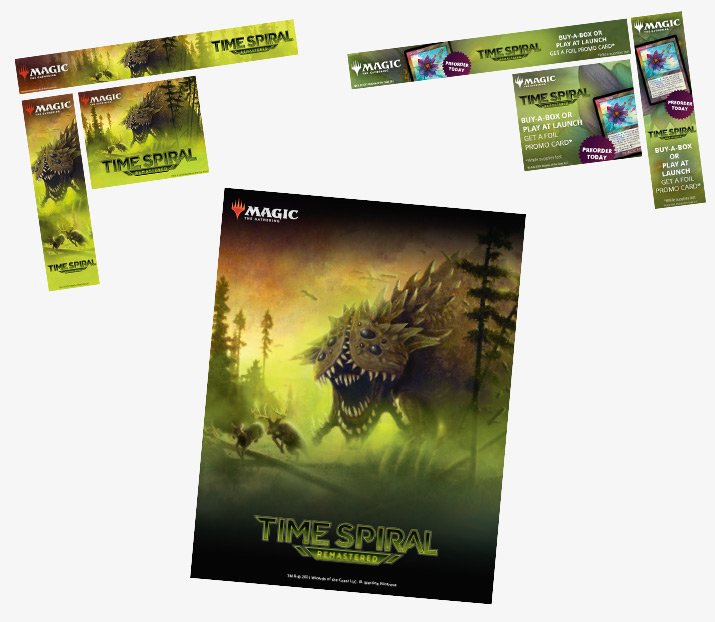 Time Spiral Remastered Buy-a-Box/Launch Party Promo Card: Lotus Bloom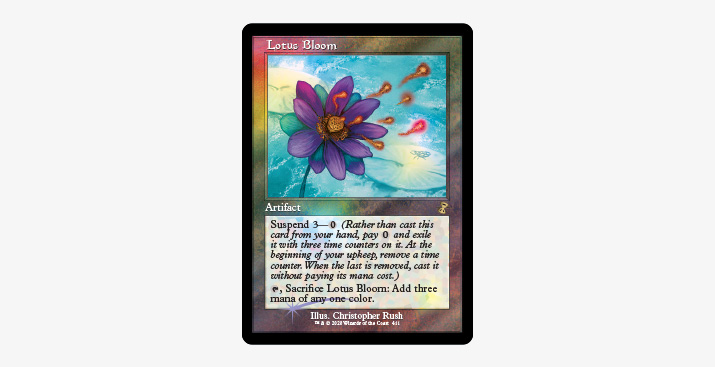 The Time Spiral Remastered promo card is Lotus Bloom—featuring alternate art that you won't find in TSR Draft Boosters.
Hand out one Lotus Bloom promo card for each TSR Booster Box purchased or at each Webcam or In-Store Launch Party.
Note that At-Home Launch Parties are not available for this promotion—that means players will only receive the promo if they are participating in an event at your store, via webcam, or purchasing a full box from you.
Time Spiral Remastered Events: In-Store and Webcam Launch Party
Opening weekend is all about Limited play. For Time Spiral Remastered Launch Party, we're celebrating Limited with the option of Booster Draft or Sealed.
You may host in-store Launch Party events only if in-store play is currently available in your region.
All regions may choose to host their own Webcam Launch Party through SpellTable.
All TSR Launch Party events take place March 19–21 and are now available to schedule through EventLink.
If you haven't already, get set up with EventLink today. It can take a couple of days to process the connection, so don't wait until the day of your Launch Party to get set up!