DCI Card Misprint
October 13, 2016
|
1 min to read
A recent printing of generic DCI cards includes an error in which the activation code and the temporary DCI number were reversed.
Some stores have already received the misprinted cards, others may receive them soon.
How to Spot the Misprint
You can identify the affected cards by examining the large-print string of characters at the bottom of the card. If it includes letters, the card is a misprint.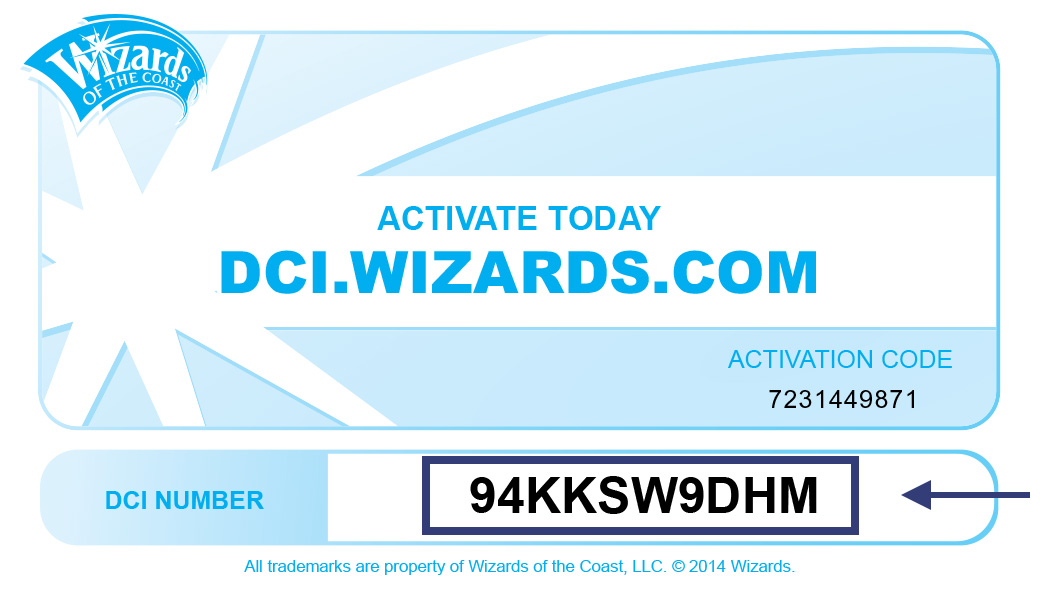 The highlighted characters are in fact the card's activation code, not its temporary DCI number.
The temporary DCI number is in small print just above it: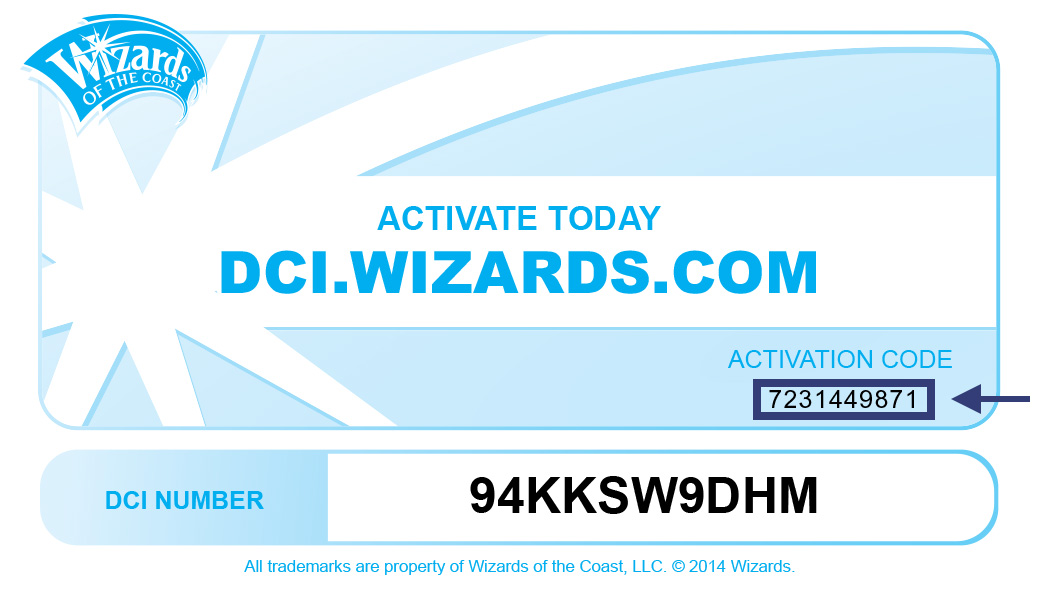 How to Handle Misprinted Cards
If you have a supply of accurate DCI cards on hand, please dispose of the erroneous cards.
If you do not have a supply of accurate DCI cards, please issue the misprints as needed and advise new players that, when they create their Wizards Accounts at Accounts.Wizards.com, they'll want to use the small-print numbers to identify their accounts and the large-print characters to activate them.
We've halted DCI card shipments until the error is corrected.
We apologize for any inconvenience. If you have questions, please reach out to Retail Support.