Everything You Need to Know About Game Day
January 5, 2022
|
2 min to read
Game Day returns with Kamigawa: Neon Dynasty! For one day only, on March 5 or 6, you can invite players for a throwdown. This will be their time to show off their skills using high-tech Ninja and Samurai and take home the prize.
In this video, Maria Bartholdi breaks down all the Game Day need-to-knows.
Using Your Game Day Promos
In your Game Day kit, you'll receive three types of Promos: one for player participation, one for each of your Top 8 players, and one for the winner.
Participation Promo: Consider


Top 8 Promo: Fateful Absence


First Place Promo: Atsushi, The Blazing Sky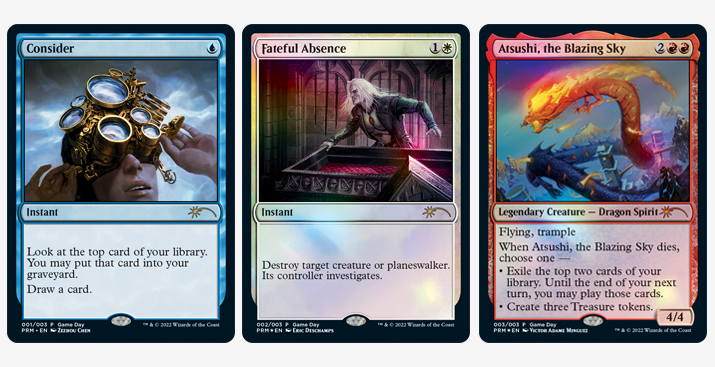 Remember, the number of Participation Promos you receive will be calculated based on your store's metrics. Don't delay—scheduling is open in Wizards EventLink, and getting your Game Day on the books now will make it easier for you to invite players to sign up.