Theros Beyond Death: 5 Differences You Should Know
December 19, 2019
|
3 min to read
Theros Beyond Death is bringing new Buy-a-Box promos (two of them!), a way to get more Prerelease allocation for the next set (WPN Premium Prerelease Parties), updated promo pack lists (your Commander and Modern players will be thrilled), and more.
Here's what's coming with the new set.
1. Your Buy-a-Box promos come with foil "Nyx Lands."
Due to a production error, shipping on foil Nyx lands is delayed. Estimated delivery dates below. Get more information here.
North America: January 17–22
Latin America: Feburay 7–10
Europe: February
APAC: January 30–February 3
Japan: January 17–22
For Theros Beyond Death only, the Buy-a-Box promotion comes with a glimpse of the divine: on top of the customary promo card, you'll have foil full-art lands, each one with a stunning illustration of Nyx—the celestial land of night and home to Theros's gods.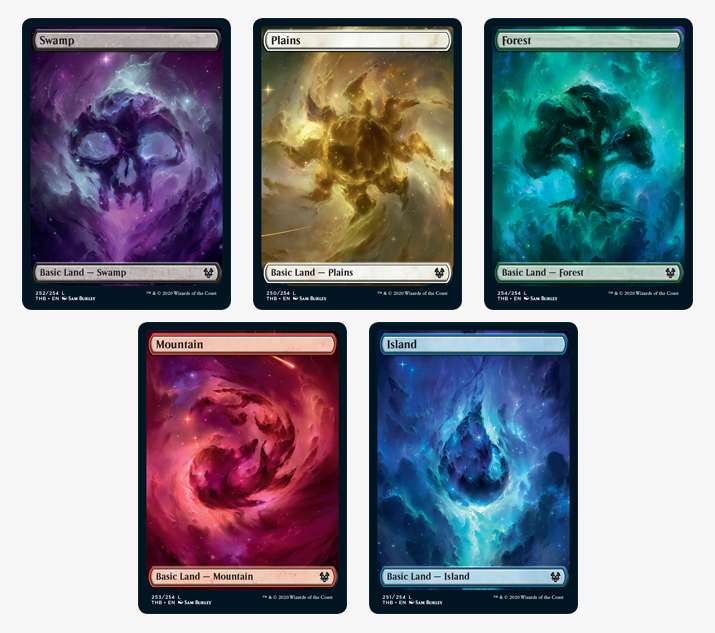 Every pack of Theros Beyond Death has a Nyx Land (yours are foil, though). They'll come in two-card packs, with both the Nyx Land and the Buy-a-Box promo card, Athreos, Shroud-Veiled. (They're opaque—customers won't know which land they're getting.)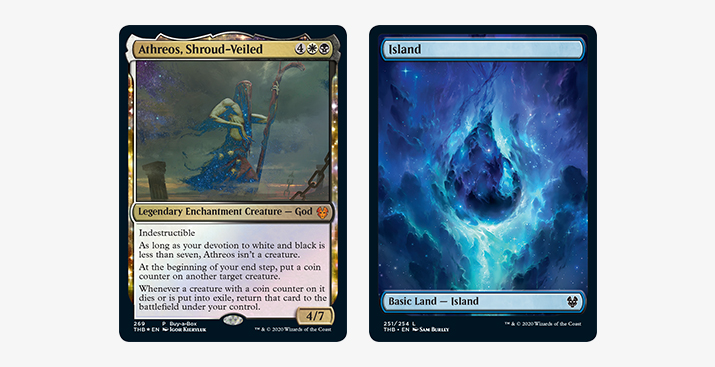 Plus, WPN Premium gets even more: on top of all this, they'll get a small allocation of Collector Boosters based on metrics. (Get more information and apply for Premium here. )
2. Prerelease Party counts towards future Prerelease allocations for WPN Premium.
The Collector Boosters aren't just a well-deserved perk for WPN Premium. They're also a test—a clean way for us to measure the impact on advance box sales.
It's not the only test we're rolling out with Theros Beyond Death: we're also experimenting with the Prerelease allocation model. For WPN Premium, Tickets reported in Prerelease Parties will count towards future Prerelease allocations.
3. Magic Weekend: Pioneer brings the game's new non-rotating format into your store.
Magic Weekend: Pioneer is the first widely available in-store event for Pioneer, the newest non-rotating format.
As a quick reminder, Pioneer uses sets from Return to Ravnica forward, and it was created to fill the gap that's grown between Standard and Modern since Modern debuted in 2011. Check out this article for a deeper dive into the format and why we're so excited about it.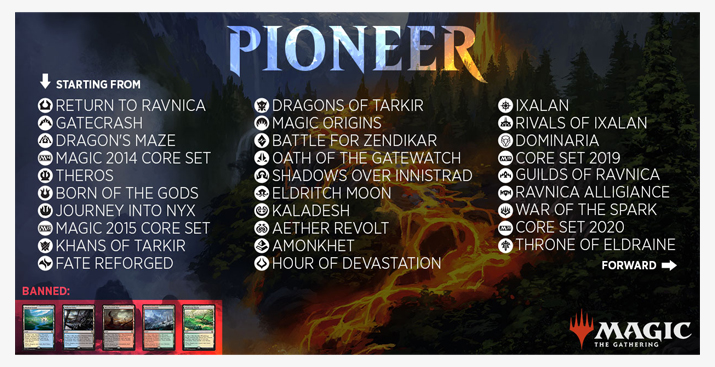 There's plenty of opportunities coming for high-level Pioneer play, including Wizards Play Network Qualifiers (apply here) starting March 2020. Magic Weekend: Pioneer gives players a chance to hone their decks for the competition.
4. The curated list of rares in your Promo Packs includes some nods to your Commander crowd.
2020 is the year of Commander. That means new products, new events, and even new Promo Pack contents: the curated list of cards in your Promo Packs will include a few selections aimed at the Commander crowd (plus a few Modern swings for good measure).
Here's what you'll find in the Universal Promo Packs for Theros Beyond Death:
1 Promo-Stamped Theros Beyond Death Rare/Mythic
1 Promo-Stamped Curated Rare/Mythic (mostly Standard, some Commander/Modern selections)
1 "FNM"-Treated Promo Card
1 MTG Arena Code Card
(The curated list will be public.)
5. Friday Night Magic is Under "Everyday Events and Materials" in Wizards Event Reporter.
Reminder: FNM is now found on the right side of the scheduling screen in WER, under "Everyday Events an Materials." That means scheduling for FNM is always available—it's not tied to any specific season or scheduling window.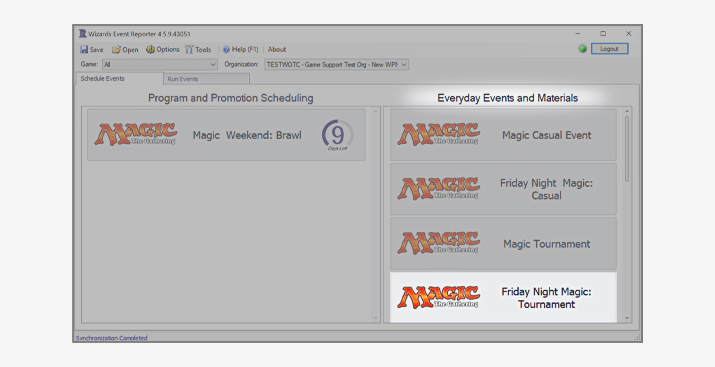 There's only a month left before prerelease—log into WER to schedule Theros Beyond Death today.