Breaking Down the Commander Product Mix
November 16, 2020
|
4 min to read
Commander play has been on the rise, and it's not showing any signs of slowing down.
Between 2018 and 2020, the Commander audience tripled—it's become one of Magic's most popular and fastest growing formats for new and established fans alike. (You can read more about it here.)
In celebration of that growth, and to best serve the many new players coming to Magic through the format, we've been putting out more and more Commander-focused products—especially in 2020, The Year of Commander.
Here's a breakdown of those products and the players they're designed for so you can make sure fans leave your store with exactly what they were hoping to find when they came in.
For the New Player: ZNR & Commander Legends Commander Decks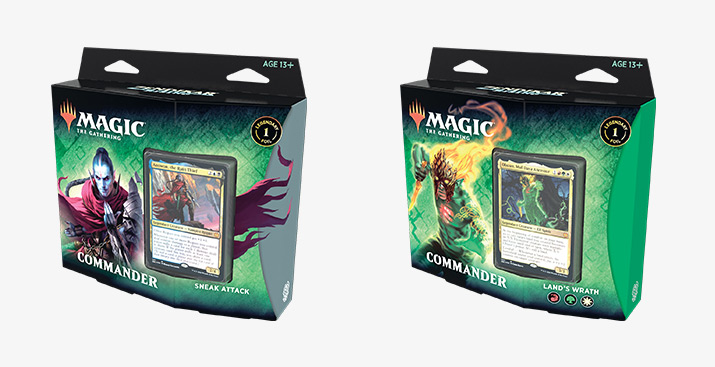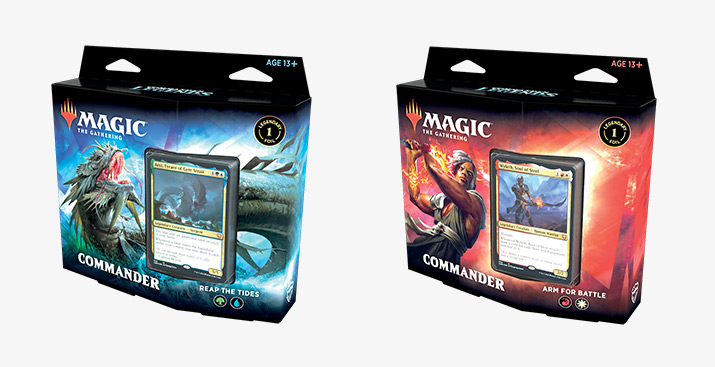 Designed as an introduction to Commander, these decks are ready-to-play right out of the box, without sacrificing the richness and depth that made Magic iconic.
A ton of new players are getting started with Magic through Commander. So, we started creating Commander Decks designed to let them dive right into the game with the format that interests them most.
Point your new players towards these Zendikar Rising Commander Decks, or the decks from Commander Legends—they're designed to showcase the fun of Magic right out of the box.
For Fans of Draft & Sealed: Commander Legends Draft Boosters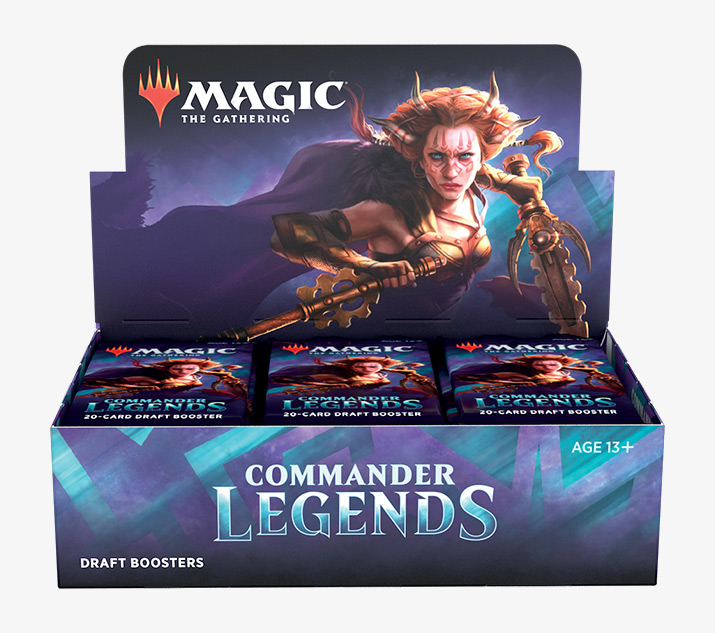 Drafting is an essential way to play Magic. Commander is an essential way to play Magic. It's about time the two came together.
Every Commander Legends Draft Booster Pack contains two legendary cards—some are reprints, others are among the seventy-one potential commanders introduced in the set—along with a well-balanced array of cards designed for Draft.
This one's an easy sell—your Commander fans and your Draft fans alike will probably be interested in trying out this optimized way to combine two favorite formats.
How to Draft Commander Legends
1. Grab 3 Boosters and Draft 2 Cards at a Time.
Unlike in other forms of Commander, you can draft and play as many copies of the same card as you want. Remember to keep an eye out for powerful legendary creatures to play as your commander!
2. Build a 60-Card Commander Deck.
Add in some lands and build your deck. Let your commander guide you! Each legendary creature in the set can shine with the right suite of cards backing it up. Read them carefully and look for cards that support their strengths.
3. Battle it out with 4–8 Friends.
Draft with four or eight players, then play games in groups of four.
For the Deck Decorator: Commander Legends Collector Boosters & Commander Collection: Green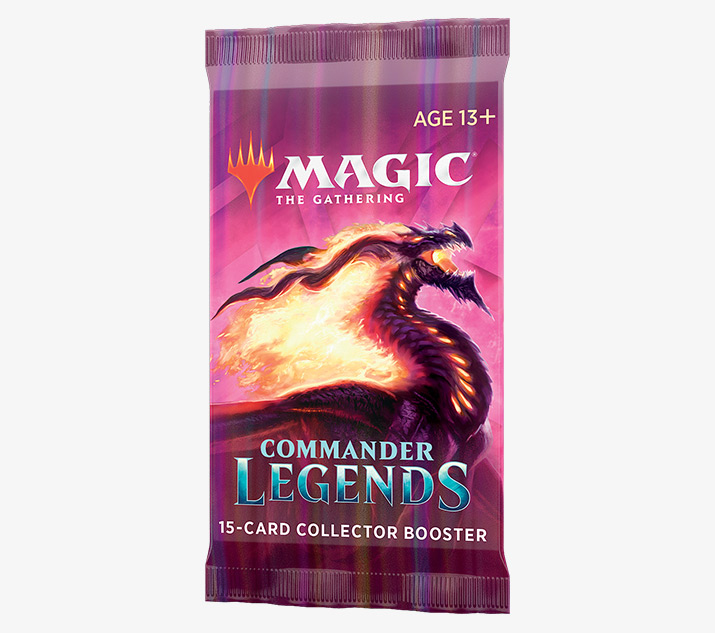 A lot of Commander players use their decks to showcase the coolest versions of cards—it's just more fun to crush your friends with a borderless Meren of Clan Nel Toth than a regular one. Commander Legends Collector Boosters are a perfect fit for them.
These boosters give players a great opportunity to put together the most beautiful and powerful deck with the coolest cards in Commander Legends all in one place.
There are five legends in every pack, with at least one showcase mythic reprint and two to three foil-etched legends. Plus, they contain at least two (up to five!) extended-art cards and at least four (up to six!) rares in every pack.
Here's a breakdown of exactly what you'll find in a Commander Legends Collector Booster in more detail:
2 extended-art cards (1 C/U and 1 R/M)
1 foil-etched showcase legendary mythic
1 foil-etched showcase legendary R/M or foil borderless planeswalker
1 foil-etched showcase legendary uncommon or foil-etched showcase Prismatic Piper
1 foil rare or mythic rare (30% chance of extended-art foil)
2 foil legendary U/R/M
2 foil uncommons (each with a 20% chance of being upgraded to a foil extended-art common or uncommon)
5 foil commons
1 foil token
Another great choice for powering up and beautifying a player's deck is Commander Collection: Green.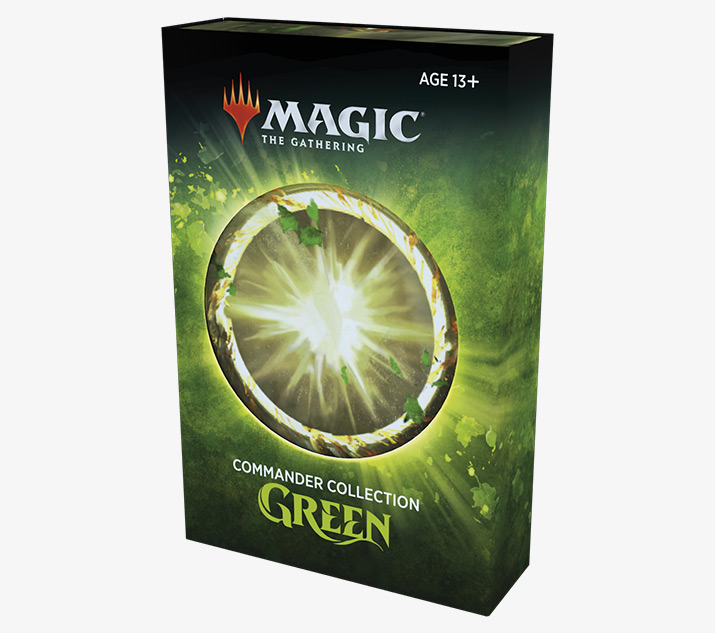 Commander Collection has eight Commander-favorite reprints, all themed to a color—in this case, green!
You don't need to have a mono green Commander deck to appreciate Commander Collection: Green, but with powerhouses like Omanth, Locus of Mana and Seedborn Muse, it's sure to be a hit with your forest fans.
This is an exclusive product only available to WPN members, so your biggest Commander fans may already be asking about it. Make sure your Commander community knows they can only pick up this selection from your store.
The Year of Commander is still going strong! Don't forget: there's still time to schedule Commander Legends Prerelease and celebrate the Year of Commander.